Girl Sneaks Pet To School In Her Backpack So He Wouldn't Be Lonely At Home
"My daughter loves animals."
This is Bella Sellers — an 11-year-old girl from Florida who just started sixth grade.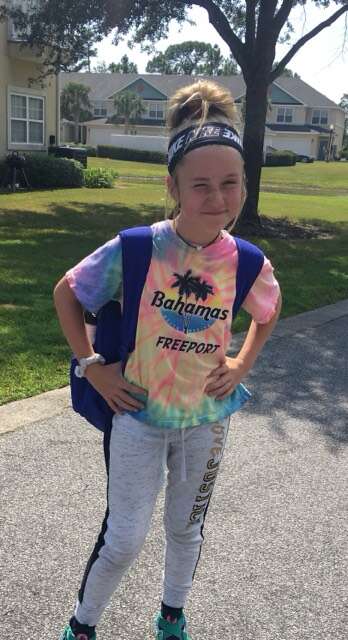 With the new school year now underway, Bella certainly has a lot on her plate — but there's someone special who's still always on her mind.
(And, on this day, secretly in her backpack, too.)
Bella's best friend is this handsome lizard named Jango, a bearded dragon from whom she's inseparable. The pair simply adore one another, and it shows.
"He sleeps with her nightly," Tiffany Kennedy, Bella's mom, told The Dodo. "He goes everywhere we go. He loves to be around people."
But recently, circumstances threatened to leave Jango without the company he craves.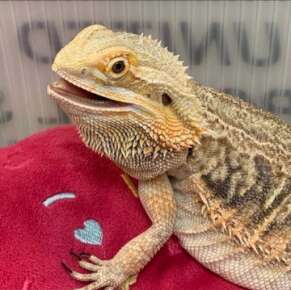 Bella's stepdad is retired, so he's usually able to stay at home with Jango while she is at school. The other day, however, he had a doctor's appointment, which meant the lizard would be left all by his lonesome for a while.
When Bella learned of this, she decided to act. Without anyone noticing, that morning Bella loaded her backpack up with a pillow, blanket and some food — and then placed Jango inside. She then snuck him to school so he wouldn't have to be sad by himself at home.
The pair got to hang out together for most of the day, until fifth period when, their adorable plot was uncovered by Bella's teacher.
Shortly after that, Bella's mom got a call from the school's assistant principal.
"He said, 'Ma'am, did you know she snuck her bearded dragon in her bag?'" Kennedy recalled. "I freaked out and of course said, 'No, oh goodness. Is he OK?' and just apologized. They laughed and asked if we could please come get him."
When Bella's stepdad came to pick her and Jango up up, she seemed a bit disappointed that her plan had failed. But no one could hold it against her for trying.
"All we could do was laugh," Kennedy said.
That night, Bella and Jango snuggled up together to sleep, as always.
While the school did take the opportunity to reiterate its "no sneaky pets" policy, the story of Bella's adorable little act of defiance on her lizard's behalf is still making all the grown-ups gush.
"It's bringing smiles to people's faces," Kennedy said. "My daughter loves animals."