German Shepherd Is 100 Percent Sure He's A Bird
"We had a pool in the backyard, but he would always go to the birdbath."
Kai was born a German shepherd — but he's pretty sure he was meant to be a bird.
Like his bird friends, Kai was drawn to the birdbath in his parents' yard as a puppy, taking a drink out of it on hot summer days.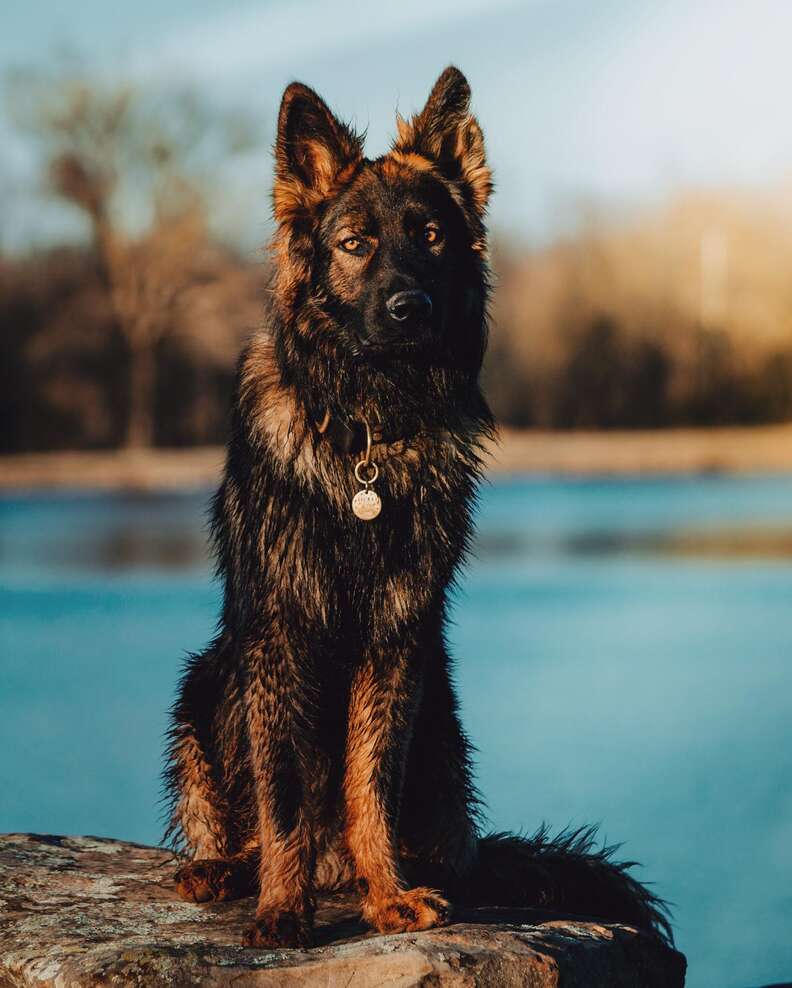 "We had a pool in the backyard, but he would always go to the birdbath to get a drink because it was closer," Ashley Shell, Kai's mom, told The Dodo.
At first, Kai would stand on his hind legs sipping the water from the birdbath. But after watching the birds use it to cool down, the pup got a great idea: Why go all the way to the pool for a dunk, when he had the perfect place?
Shell noticed how much her pup loved the birdbath, and began filming when Kai took his birdbath obsession to a new level.
"I started recording him because he started jumping into it to get a drink and I was impressed by the balance," Shell said. "This video was the first time he actually jumped up and lay down in it."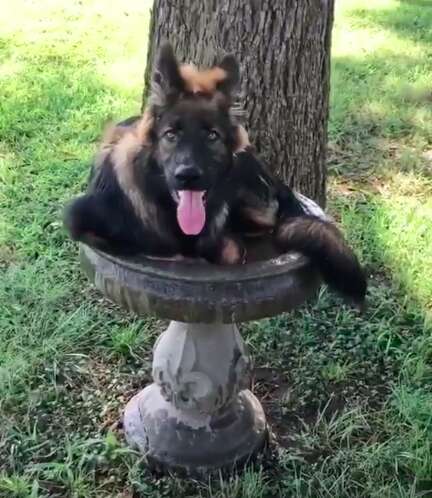 After walking around the wobbly bowl, Kai settled in and seemed perfectly comfortable. There, he could bathe and drink at the same time — and he stayed that way for about 10 minutes.
You can watch the refreshing video here:
"He's very intelligent, always figuring stuff out," Shell said. "But he also has a silly side and loves to play."
Sadly, Kai has outgrown the birdbath and can no longer fit in it like when he was a 6-month-old puppy. But he still loves to cool down with a nice swim whenever he can.