Woman Slams On Brakes When She Sees Stray Dog With Heavy Chain Around Her Neck
"I don't know how she would have held her head up, and I'm not exaggerating."
The German shepherd mix was standing on the shoulder of a four-lane highway bustling with cars. If she took just one step toward the road, she was going to get hit.
Ashli Garza noticed this stray dog as she drove to a work appointment in Mission, Texas, on Tuesday — and found herself slamming on the brakes.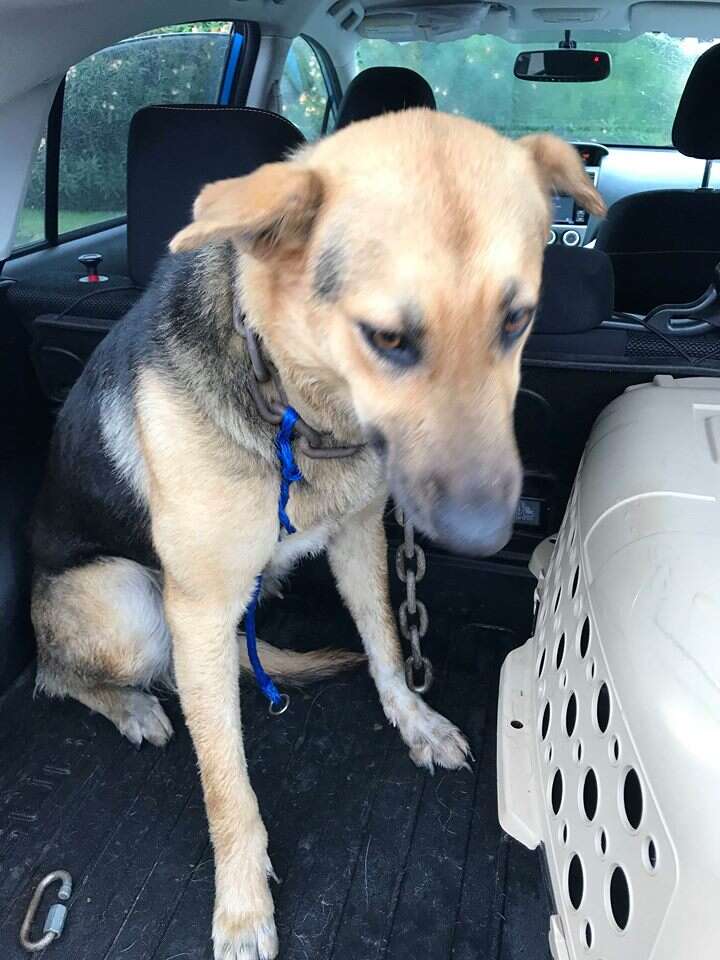 "I wasn't really sure what I was going to do because there's so many strays around here, and not all of them are easily catchable because they're so used to being shooed or treated poorly," Garza, an independent rescuer in Texas, told The Dodo. "My initial thought was to get a picture before she ran away — we have a local Facebook page for lost and found dogs. So I pulled over and opened my door — but she came over, so I knew she was friendly."
The dog was covered in mud, and Garza saw the huge rusty chain around her neck.
"It was wrapped around twice," Garza said. "I'm surprised that the only damage it had done was a little bit of irritation and rubbing off of the skin. I don't know how she would have held her head up, and I'm not exaggerating."
Garza still had her work appointment, and she also had her best friend's wedding dress in her car, which couldn't get dirty — but she knew she couldn't leave without the dog, whom she assumed had been dumped by her former owner.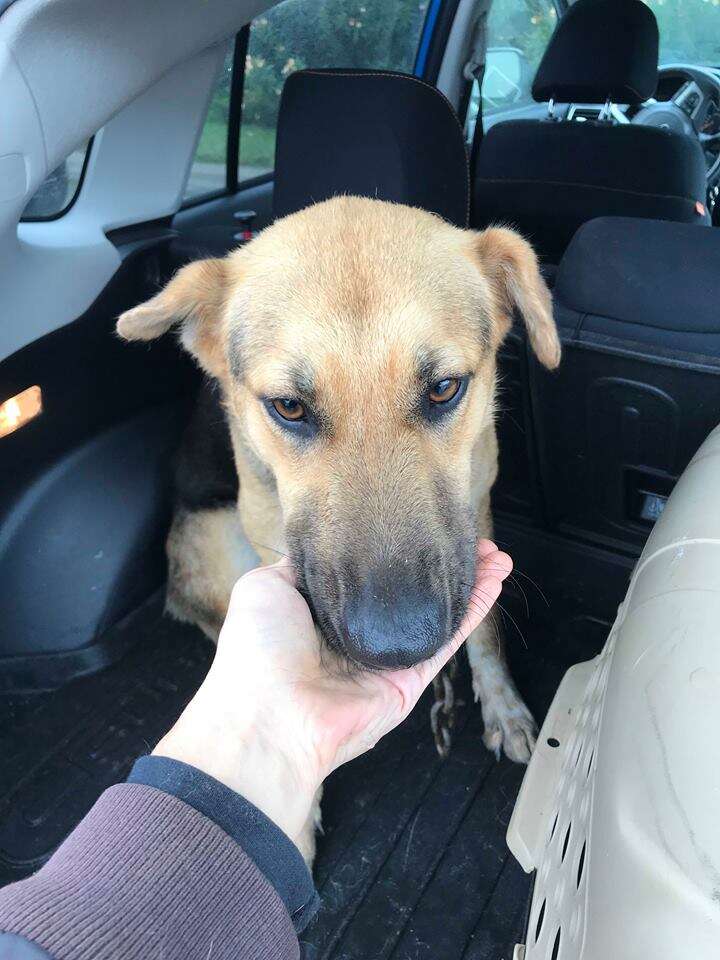 "I'm like, 'Oh lord, this dog is muddy. I have my friend's wedding dress in the car. This could really go bad fast,'" Garza said.
But Garza pushed her worries aside and coaxed the dog into the back of her car. Then she tried to take off the dog's chain, which weighed about 20 pounds — but it was impossible for Garza to get off on her own.
Garza drove onwards to her appointment, checking on the dog in her rearview mirror.
"She just sat up and was just staring out the window," Garza said. "She'd turn and look at me, and then she'd swivel around. She'd lay down, and then she'd sit back up. You could tell that she'd never been in the car."
After her appointment, Garza drove to the house of her friend, Luz Guzman, and they worked together to get the chain off the dog's neck.
"I was thinking of using bolt cutters ... but we were able to slide it over her head," Garza said.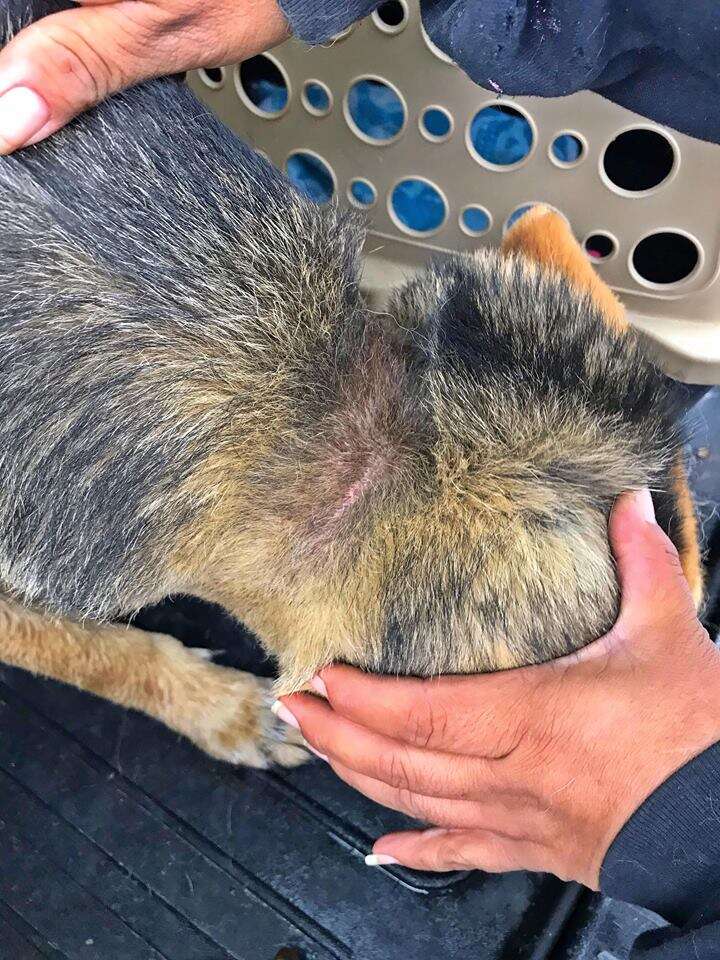 Guzman volunteered to foster the dog, now named Penelope, until Garza was able to line up a rescue group to take care of her — and Penelope has been thriving.
"Obviously, just from that chain, I can imagine how she was treated," Garza said. "So her being happy-go-lucky is pretty shocking. It happened pretty fast."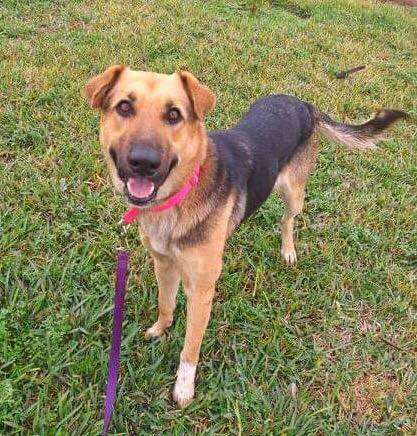 Garza hopes that Penelope's story will encourage others to stop when they see a stray dog needing help.
"A lot of people say, 'I don't know how to find all of these dogs because I never see strays and I never see injured dogs,'" Garza said. "But they're out there. We drive past them all the time."
"We need to have a heart," Garza added. "Compassion is free."