This Is The Moment This Homeless Dog Realized She Could Trust Someone
She'd been living in the woods — and she wasn't alone.
In the woods near Echo Lake Park in Fort Worth, Texas, a German shepherd had been spotted several times over the past several weeks. She was obviously scared to come close to anyone — but one woman's patience finally paid off.
"I knew it was extremely urgent to capture her," Judy Obregon, founder of local animal rescue organization The Abandoned Ones (TAO), wrote earlier this month. "Gaining trust began [with] studying her every move."
"At first, once she saw my truck she'd run," Obregon wrote. "Every morning I'd go to feed her."
One morning, Obregon showed up and the dog was there waiting for her. "I knew we were close [to capturing her]."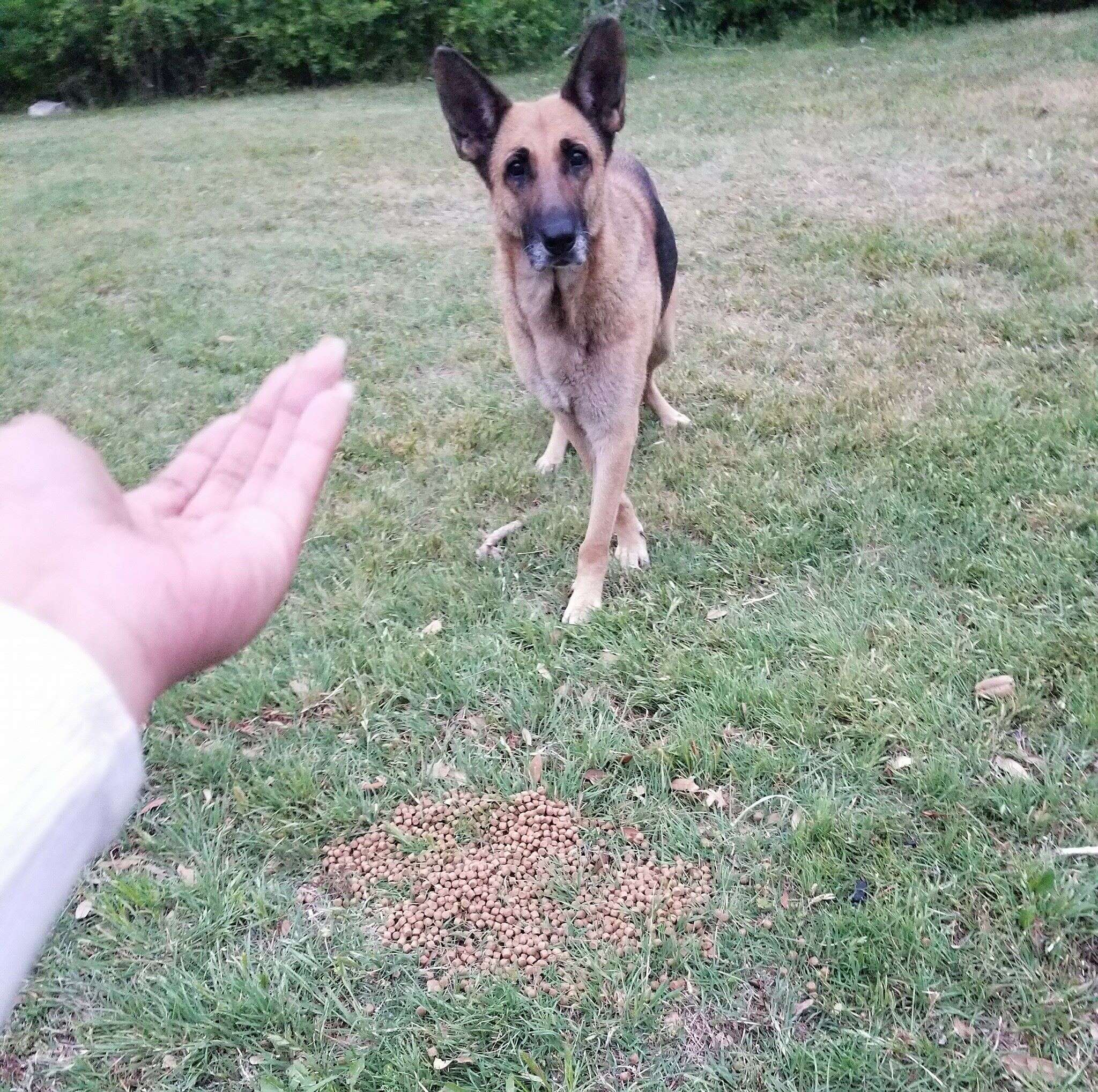 But the German shepherd had a secret.
The dog went to the woods and ushered another scared dog, a pit bull with scars on his face, out toward the nice lady.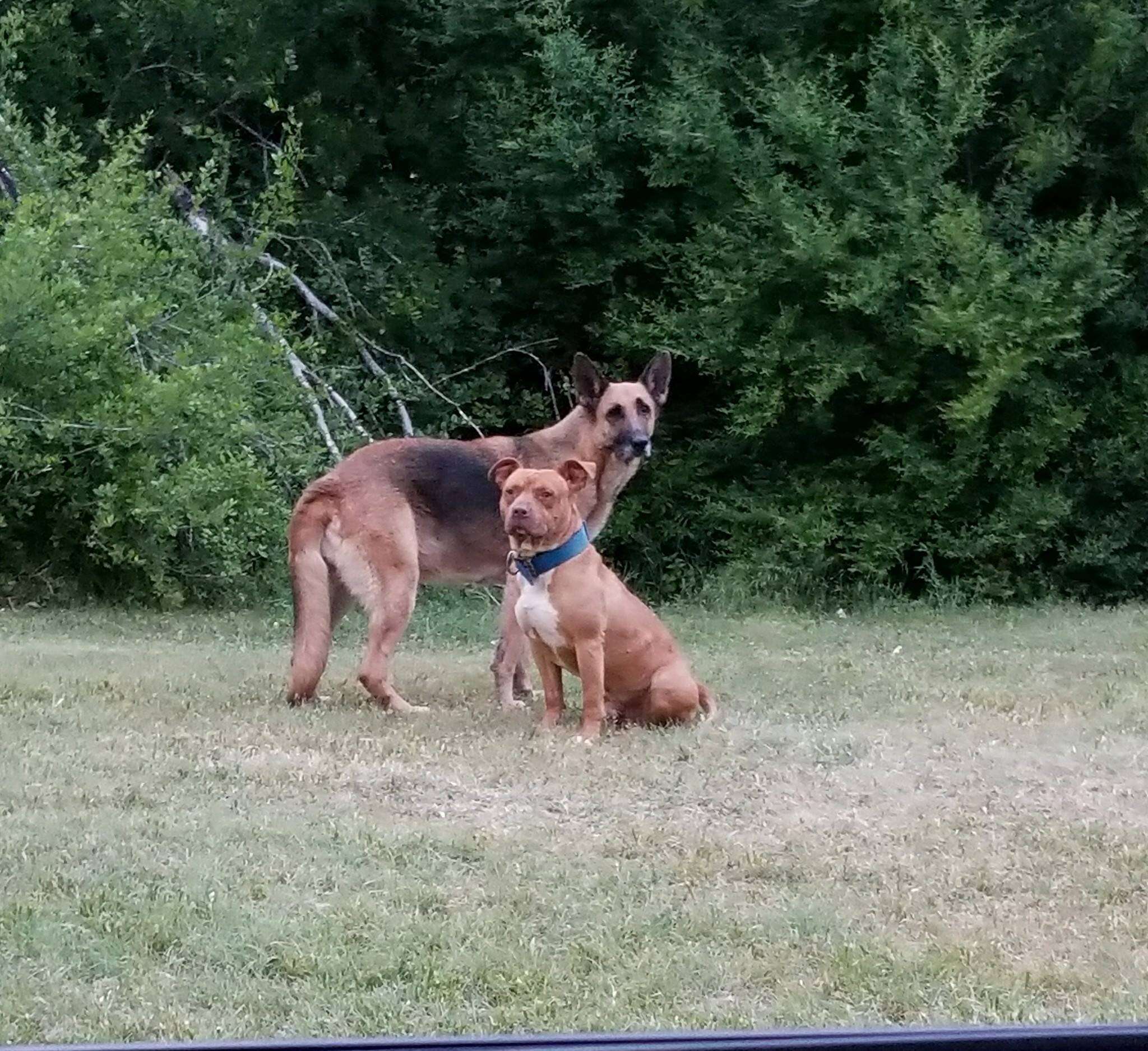 "She made it a point: If you take me, you take my friend, too!" Obregon wrote.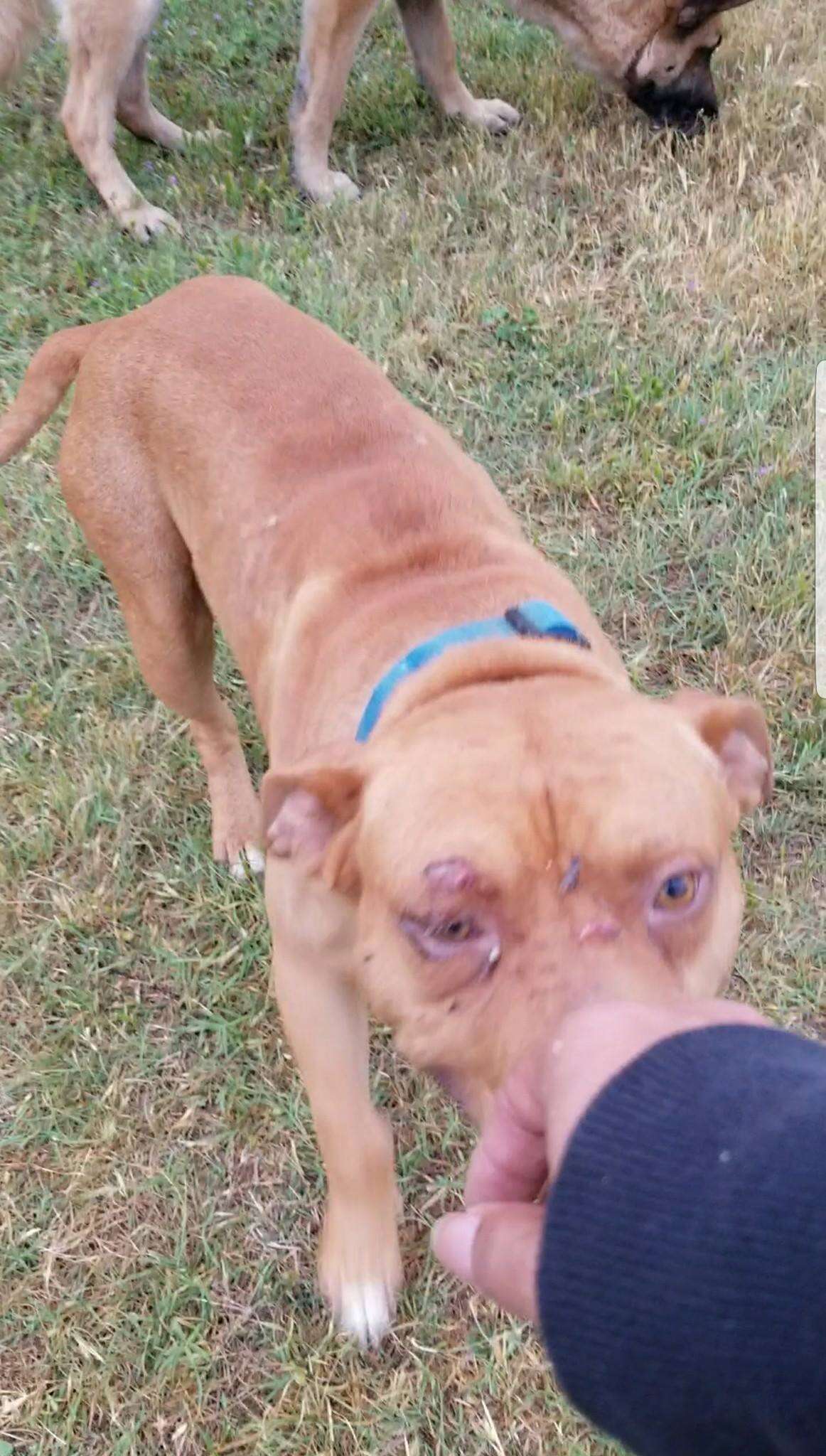 No one knows exactly how these dogs ended up in the woods or how they found each other — but they clearly had been protecting each other.
And Obregon obviously took them both with her.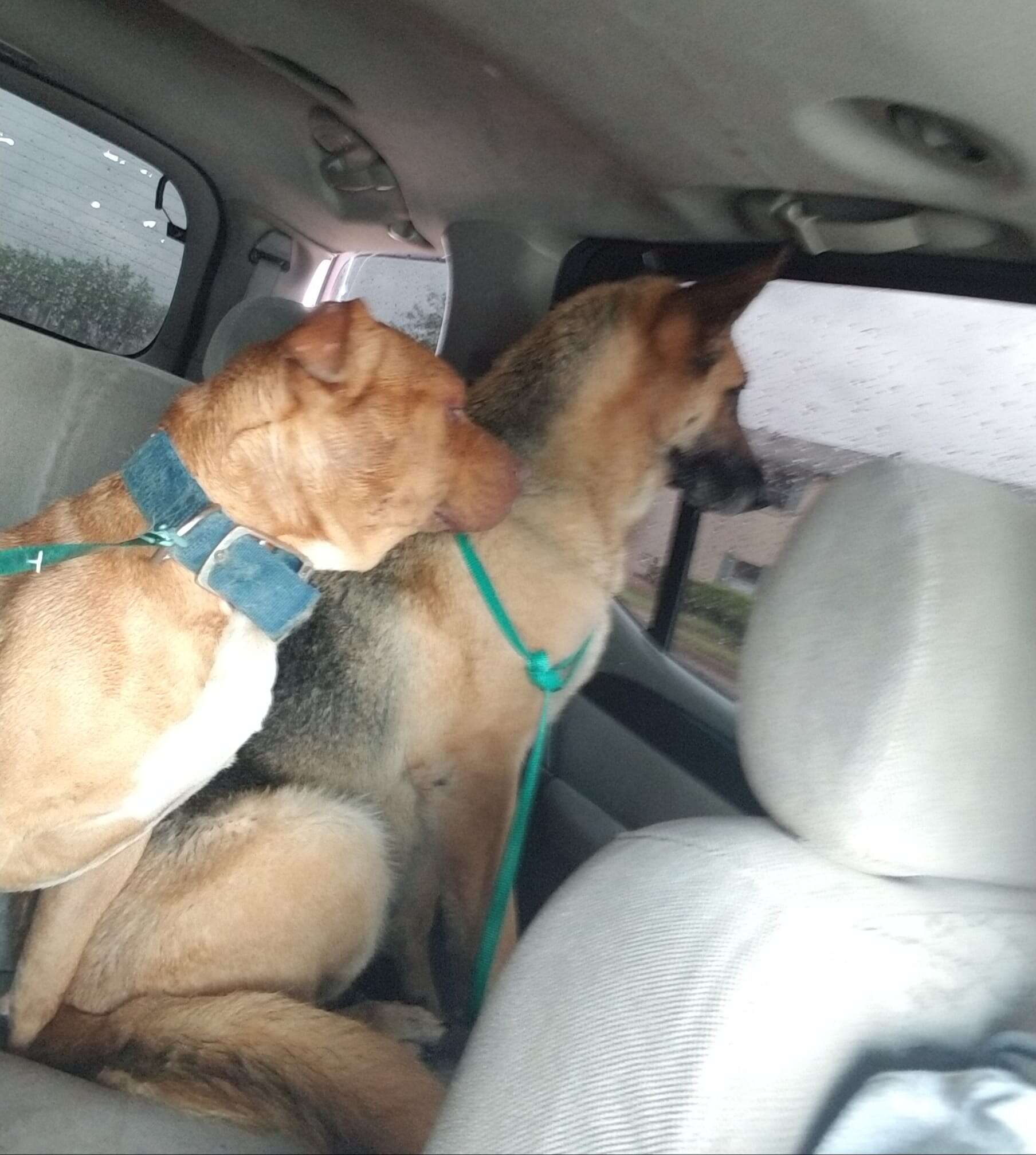 Both dogs — now named Iris (German shepherd) and Clover (pit bull) — have now visited the vet and have learned that neither suffers from heartworm, which is a huge relief to Obregon, who is searching for an appropriate foster home for them.
Already, both dogs are looking in better spirits, getting closer to Obregon and accepting pets.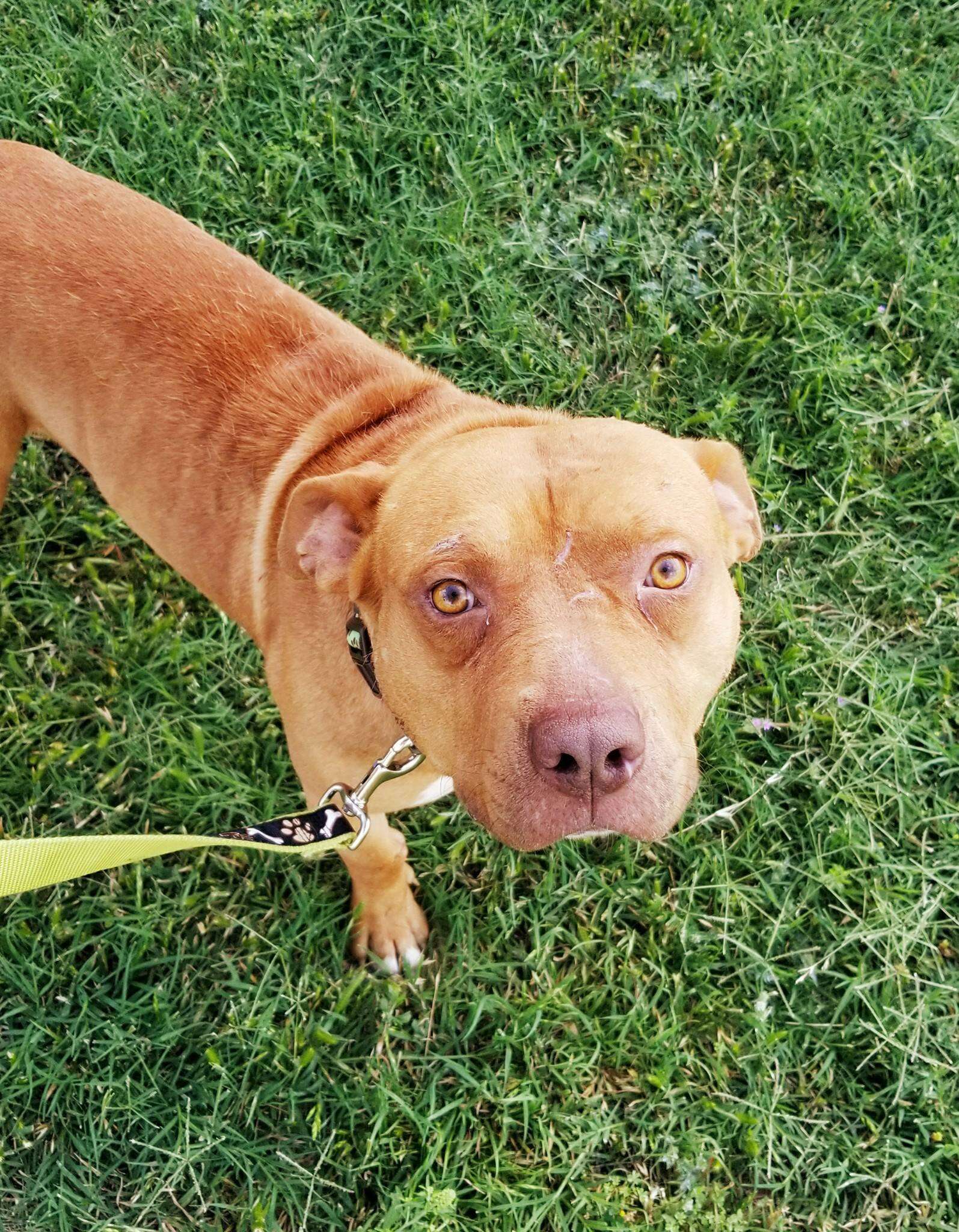 "I said the same thing to her every day for her to know my voice and trust that one day her life would change," Obregon wrote. "It's all so rewarding when we can change the fear they have into a smile."