People Are Buying Huskies Because Of 'Game Of Thrones' — Then Dumping Them
"We've gotten three dogs named 'Ice' in the last three months."
Anyone who watches "Game of Thrones" is familiar with "direwolves," the wolf-like animals who feature on the hit show. Most of the show's direwolves are played by Northern Inuit dogs, a breed related to the Siberian husky, and one is played by an Arctic wolf.
Unfortunately, the show hasn't been great for other real-life dogs who look like direwolves — especially huskies. Since "Game of Thrones" first aired in 2011, shelters and rescue groups across the country have experienced a spike in surrendered and abandoned huskies, husky mixes and similar breeds.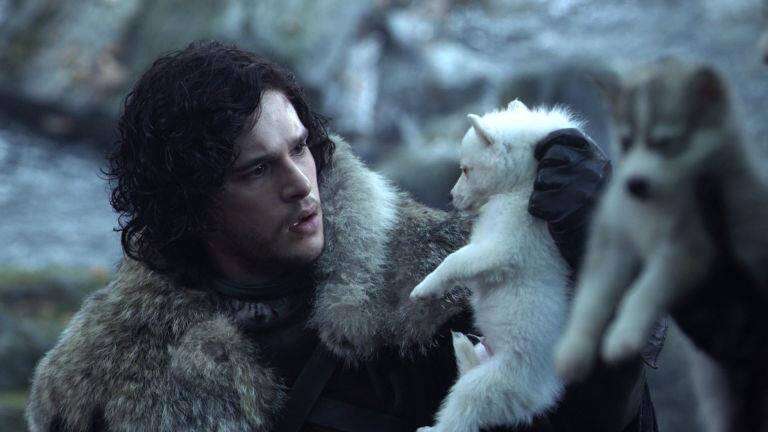 "There's been an increase over the last several years, and the last three in particular," Angelique Miller, president of Northern California Sled Dog Rescue (NorSled), an organization that rescues Siberian huskies, Alaskan malamutes and similar breeds, told The Dodo. "Last year and this year we've really seen an increase that's about twice what we would normally see."
How does Miller know this influx has to do with "Game of Thrones"? Because many of the dogs are showing up with names from the show, such as Sansa, Stark, Ice and Ghost.
"At our adoption fair on Saturday, this young couple were just walking by and they stopped," Miller said.
"They looked at our huskies, and the first words out of the guy's mouth was 'direwolves.' It's pretty obvious, too, because people come by the fairs, and they want to know if the dogs have any wolf in them because they can't really tell the difference between a husky, a malamute and a wolf."
The problem is, a lot of people who adopt huskies aren't doing their research — and this leads to problems.
"They're so cute in the shows, so a lot of people go and buy these dogs as puppies, but they don't do any research on the breed," Miller said. "This is not a breed for everybody. The breed is very active. They have a lot of energy, so they need a lot of exercise. They have an extremely high prey drive. So we will not adopt these dogs out to anyone who has any type of small animal."
"They are escape artists, too, so if they get bored, they'll get under your fence," Miller added. "And they are pack animals. They do like to be with other dogs and they do like to be with humans, and they like to be inside with you when you're home."
NorSled currently has about 40 dogs in its care, and its volunteers are struggling to find foster homes — let alone forever homes — for all of them.
"Each year we seem to be getting more, and it's a challenge because we need to try and find homes," she said.
Another rescue group that's been seeing a surge of abandoned huskies is the Bay Area Siberian Husky Club (BASH).
"We've gotten three dogs named 'Ice' in the last three months," Randee McQueen, treasurer and rescue coordinator of BASH, told The Dodo. "Most of them are coming to us between 18 months and 2 years [old]."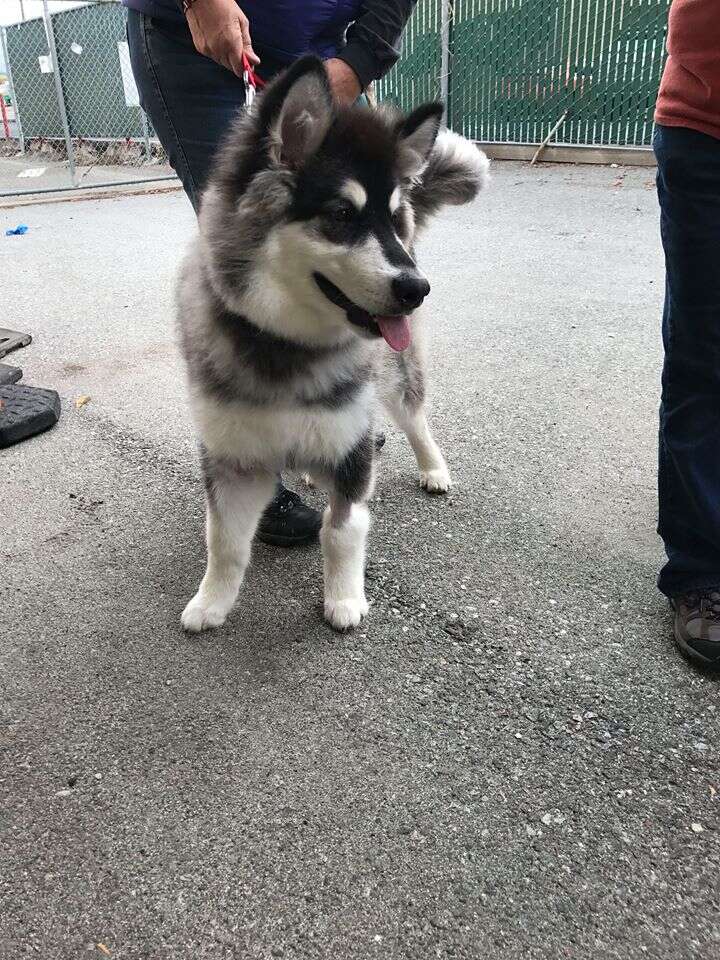 Both McQueen and Miller hope to see fewer huskies show up at their rescue groups — but in the meantime, they are hoping to find good homes for the ones they have.
If you are interested in adopting a rescued husky, Miller suggests doing your research first — and seriously considering a training regime.
"People really need to research the breed before getting it, and if they get it, they need to sign up for a certified training course and get training for the dogs," Miller said.
If you're interested in adopting a husky or similar breed, check out the adoption pages for
NorSled
and
BASH
. You can also help NorSled rescue more abandoned huskies by
making a donation
.