Rescue Dog Spectacularly Fails Agility Course — But Wins Everyone's Heart
He's still a very good boy 👏❤
This big bubbly dog, named Baron Kratu von Bearbum (or just "Kratu" for short), might not be the nimblest pup on the planet, but make no mistake — that won't stop him from sneaking his way into your heart.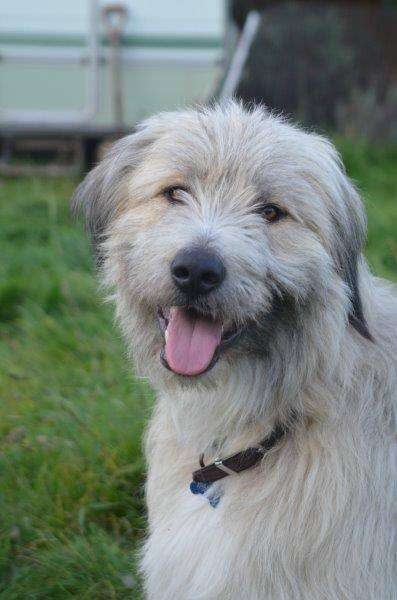 Kratu was saved from an abusive situation as a puppy four years ago by the UK-based rescue group Wood Green. From there, he was adopted by his new owner, Tessa Eagle Swan, who ensured that the dog's sad past wouldn't prevent him from having a brighter, happier future.
In time, Kratu has become both a service dog and an ambassador advocating for rescue pups at local dog shows. But his friendly nature apparently sometimes gets in the way when showing off the more technical side of his training.
While participating in a recent dog show's agility run for rescue pet competitors, Kratu gave the most memorable performance of all — failing quite miserably, but winning everyone over with his charms in the process.
To be fair, Kratu's agility game is usually a bit more on point when he's up for it. But given that video of this particular run has gone viral, it just goes to show that what makes pups special isn't their pedigree or perfect upbringing — it's the joy they spread by being themselves.
This pup's owner knows that truth well.
"Kratu is a special dog that is off on a very special mission to raise awareness," she wrote online. "He is my sunshine and the light of my life."