Puppy Mill Mom Was Dumped When She Couldn't Have Any More Babies
"She is an example of pure resilience, and a reminder that every dog deserves a second chance."
When staffers at a county shelter in Wildomar, California, arrived for their shift on July 17, they were greeted by a painful sight.
Huddled in the shelter's drop box, a kennel available to the public after hours, were two small French bulldogs in such dire condition that they were immediately rushed to the emergency vet. They had been left alone by their owner to suffer through the night — and for one of them it was already too late.
The surviving bulldog, dubbed Phoenix, was hairless, sick and clearly terrified by her sudden change of environment. The shelter contacted Second Chance Dog Rescue, a foster-based rescue in San Diego, and gave them a tight deadline to save Phoenix's life.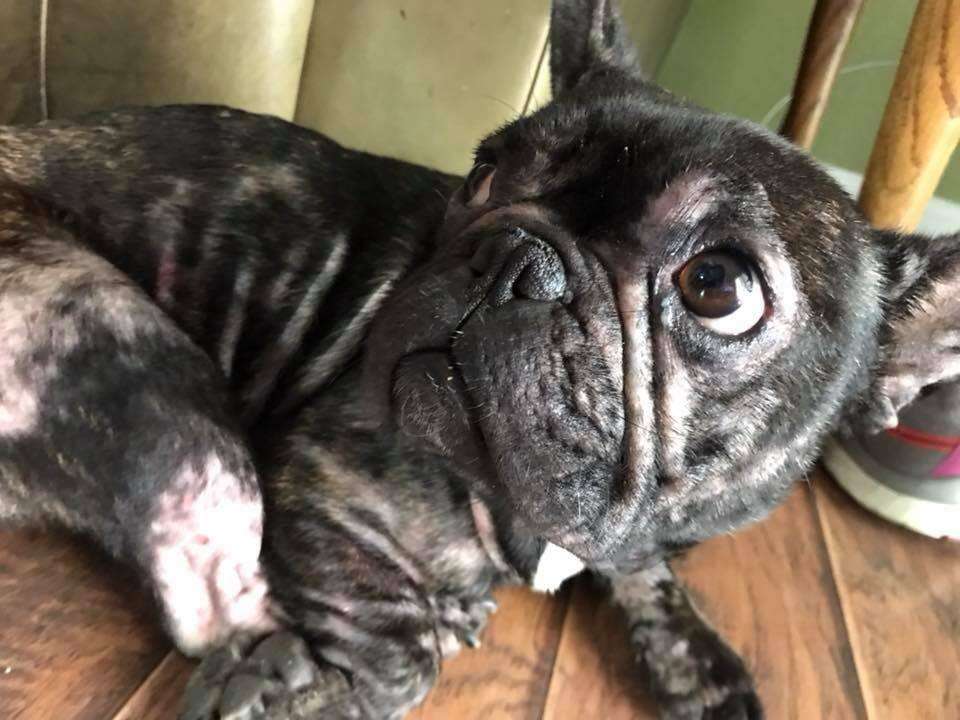 "The shelter gave us a day to find a foster and go pick her up," Megan Knight, a volunteer at the rescue, told The Dodo. "Thankfully, we had two fosters with bulldog experience that stepped right up to help."
When volunteers arrived for Phoenix, they couldn't believe how much the little 3-year-old dog had suffered.
"It was gut-wrenching to see her in the condition she was in," Knight said. "She was physically a mess: no fur, scabs on her skin, welts between toes, nails grown around feet, smelled horrible and overbred."
Rescue workers immediately recognized signs that Phoenix was a castoff from a backyard breeding operation — the price tag nobody sees when they buy a "designer" puppy, Knight noted.
"She was a little mama who spent her life in a cage, neglected and unloved," Knight explained. "She did not know how to be a dog, was not socialized on how to live in a home or the world, and not house-trained."
When Phoenix tested negative for scabies and mange, the veterinarian realized that her myriad of health issues were caused by allergies. She was started on antibiotics, steroids, medicated baths and foot soaks, and antihistamines, to treat her inflamed skin — and immediately she began to heal.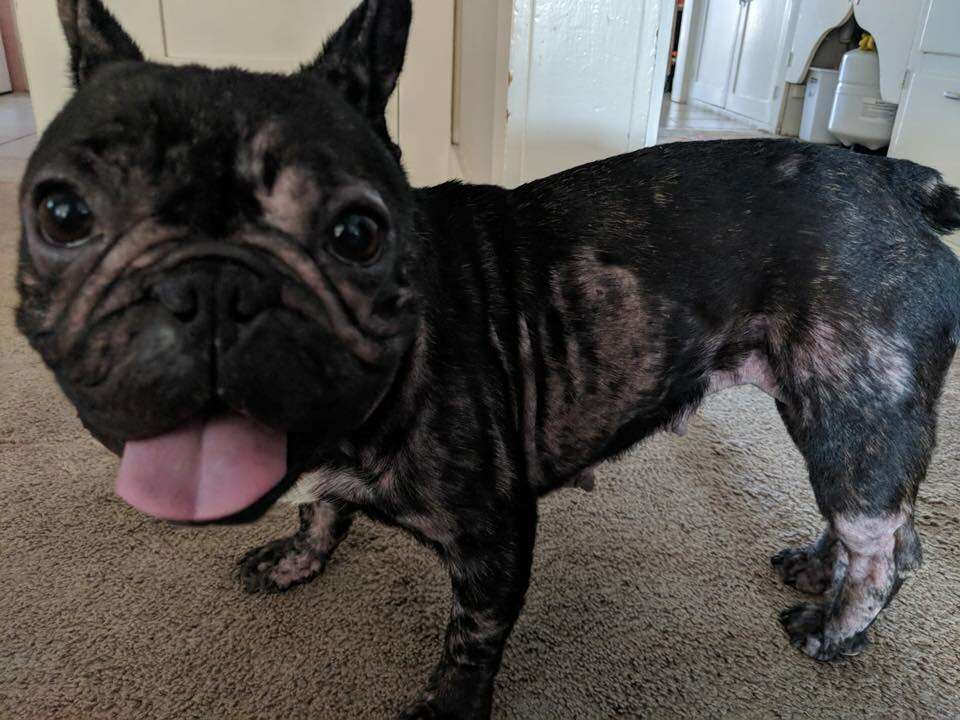 When Phoenix improved to the point that she could be spayed, the surgeon found another horrible surprise.
Phoenix's last birth had been a carelessly done C-section, and her uterus had been incorrectly stapled shut. It was a miracle that the little dog had not died from complications or infection — proving that above all else Phoenix was a survivor.
At her foster home, Phoenix soaked up attention like a sponge. Her patient foster mom slowly began to train her on how to be a household pet — exposing her little by little to the outside world, and teaching her basic commands. "She has had quite the whirlwind of training and learning how to be a dog rather than a breeding machine," Knight added.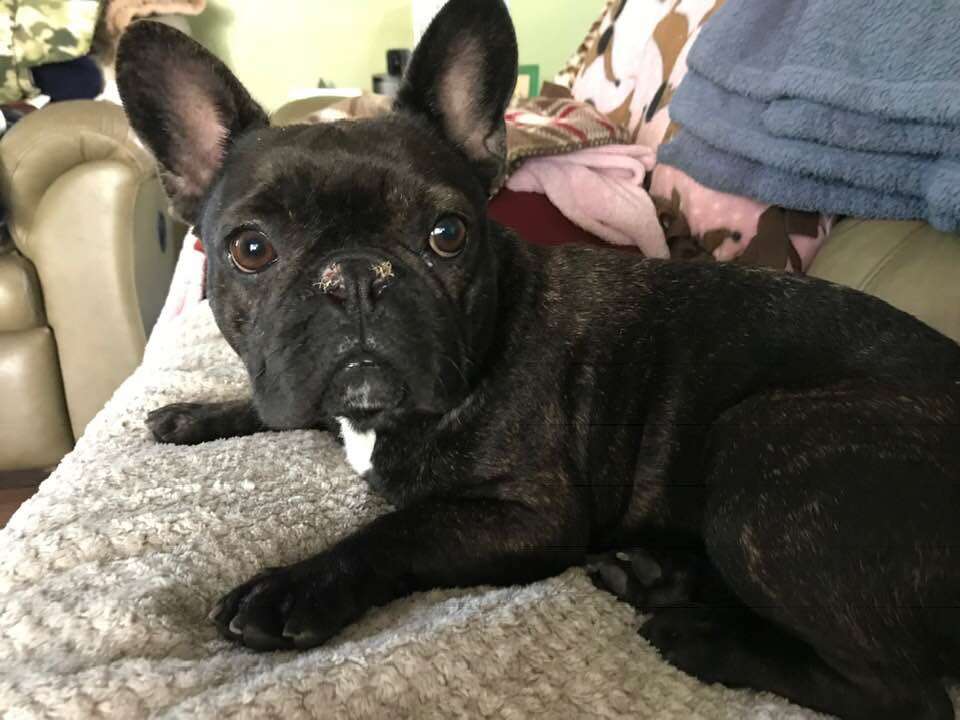 Three months after Phoenix was abandoned, the little dog has finally learned what having a home really means. And her life as a spoiled pet is far from anything she could have imagined.
"She plays chase nonstop with an Italian greyhound, walks miles on a leash twice a day, goes on adventures with her foster mom and meets several people and other dogs with her sweet social personality," Knight said. "She now sleeps on a bed with her family [instead of] a crate in a breeding factory."
She has made such an impression on her foster family that it is possible her search for a forever home is already complete.
"She is a true source of delight and laughter," Knight said. "She loves to snuggle with her foster family, which is most likely her forever family. Her foster mom says, 'She is likely staying right where she is.'"
"She is an example of pure resilience," Knight added, "A reminder that every dog deserves a second chance."