Newborn Kitten Is Still Getting The Hang Of This Grooming Thing
So tiny 😭
Jack and his family came into the care of Cindy Congdon, an avid foster mom, at the end of February from the Seattle Humane Society. He and his two siblings were only a week old, and their mom was so happy to have a safe place to care for her babies.
As the weeks go on, the tiny kittens are getting bigger every day …
... and are slowly learning the ins and outs of how to be a cat.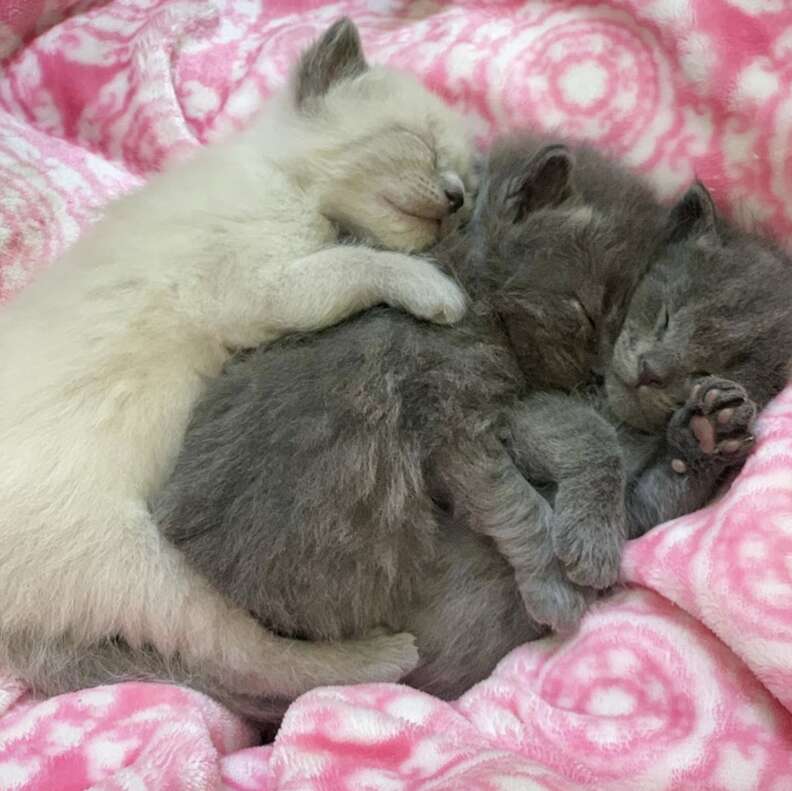 Last week, Congdon was holding Jack's tiny body when he suddenly began to try and groom himself …
… and Congdon was more than happy to lend him a little support as he learned.
Jack seemed pretty sleepy as he gave the grooming thing a try, and likely stopped after a while to take a good long nap. The tiny kitten is still getting the hang of the whole grooming thing, but he did a pretty good job for his first go-around, and his foster mom couldn't be more proud.
"As the weather warms up, lots of kittens like Jack here will need someone to hold them while they eat their feet and show off their belly button," Congdon wrote on her Instagram account.
Congdon often compares Jack to a tiny polar bear cub, and there's no doubt he's only going to get cuter as he continues to learn and grow with the help of his awesome family.