Shelter Dogs Are So Excited To Go For Run With Special Visitors
"As a crew, we work out every day to maintain physical strength. And we figured, 'Why not take the dogs out for a run, too?'"
Last week, six shelter dogs — Maybelline, Sasha, Naomi, Levi, BB and Dory — got to do what every dog dreams about: go for a very long walk. The people who made it happen were six firefighters working for the Arlington County Fire Department in Arlington, Virginia.
"I was thinking of ways that we could do some community service ... and figured that reaching out to the local animal shelter would be a really good idea," Taylor Blunt, a firefighter and paramedic at the Arlington County Fire Department, told The Dodo. "As a crew, we work out every day to maintain physical strength. And we figured, 'Why not take the dogs out for a run, too?'"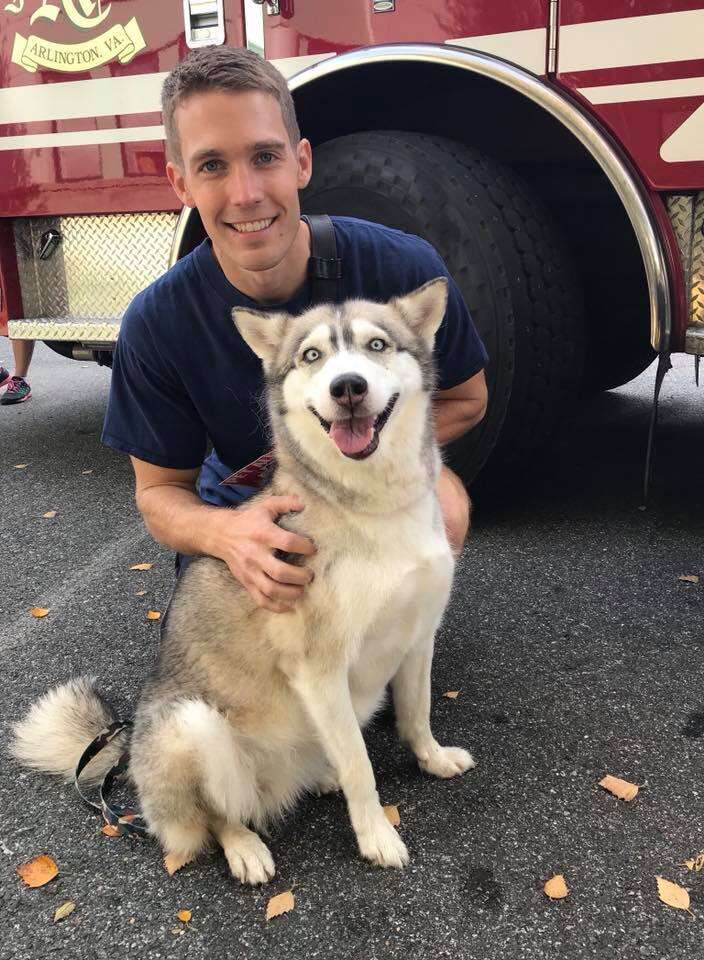 When Blunt ran the idea past Chelsea Lindsey, communications specialist at Animal Welfare League of Arlington (AWLA), she was thrilled. "I was like, 'Sure thing. Come on over!'" Lindsey told The Dodo.
"At first, I thought it would have to be like walking one or two at a time, but we actually had six dogs that got along really well," Lindsey said. "It was so cute to see them all in a line — Chihuahua, husky, pit bull, Chihuahua mix, papillon, Staffordshire terrier — different kinds of dogs all in the big group together."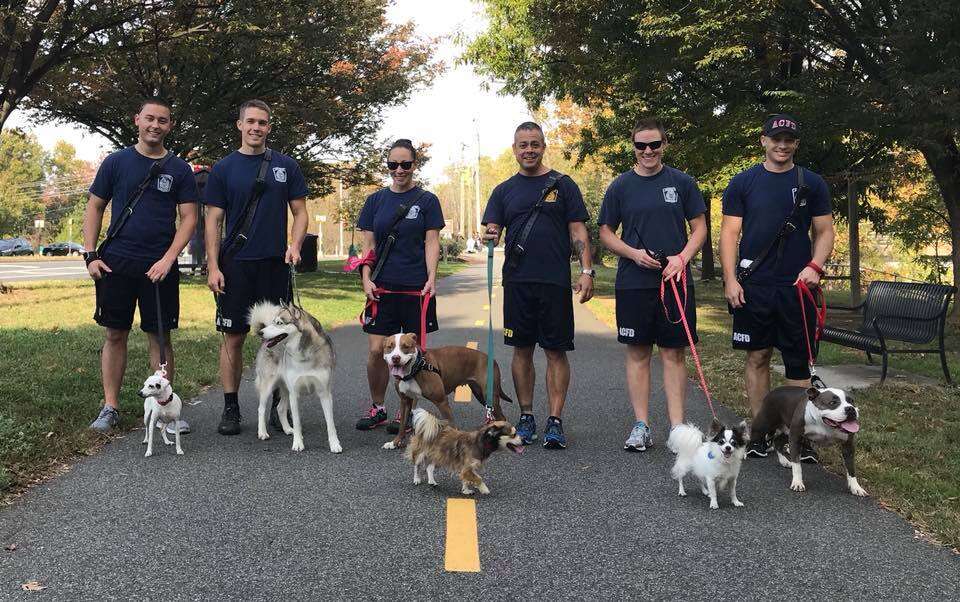 "We took them out for at least an hour, and took them out to the park," Blunt said. "They could hang out together with us and smell the smells. We ran with them on sprints, and then they got so tired that they laid out on the grass. It was great."
The experience was equally rewarding for the firefighters, Blunt explained. "It's also really good for us," Blunt said. "I can't have a dog right now, but I'll tell you what — it's very, very nice to be able to walk a shelter dog because they deserve it and they need it."
The walks were mutually beneficial, according to Lindsey. "[The firefighters] were getting their exercise and so were the dogs," she said. "And then people see all these different types of dogs ... as individuals. It makes the dogs seem more like normal dogs — not 'shelter dogs.'"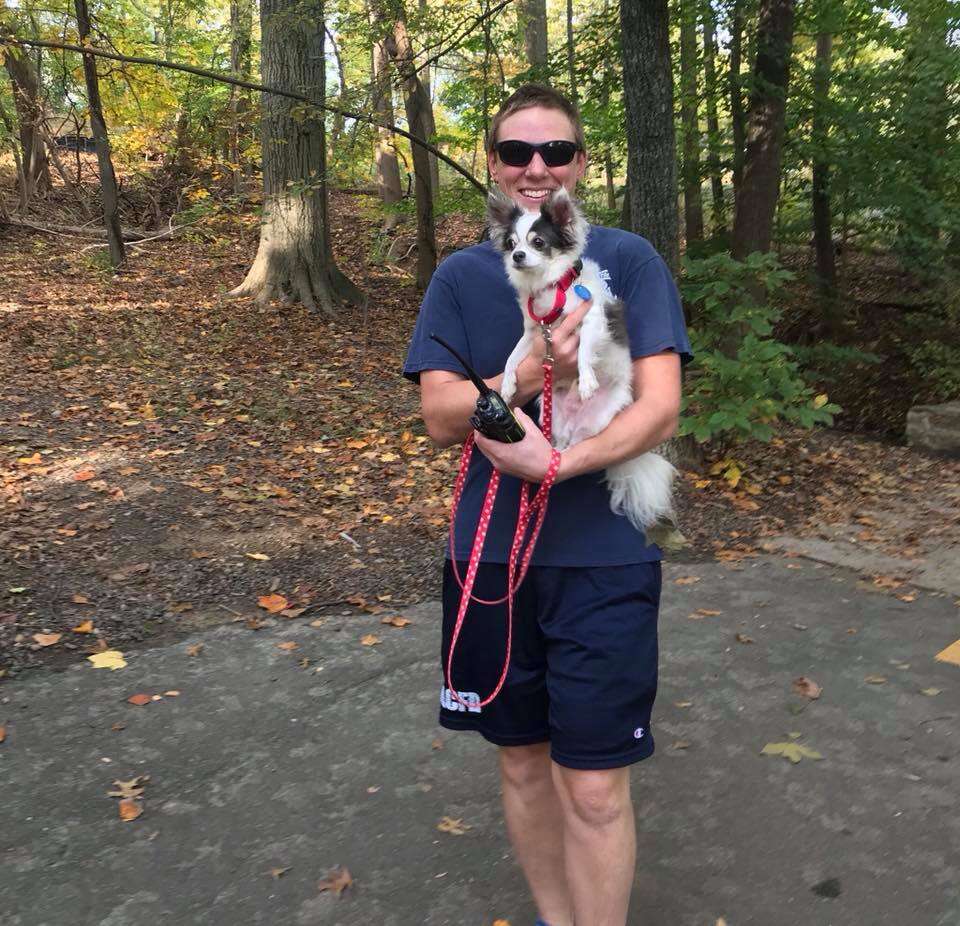 It's becoming increasingly common for local law enforcement and fire departments to partner up with shelters. In New Orleans, the Coast Guard has even started fostering homeless dogs at its station.
Blunt and the firefighters hope to make their walks a regular thing as well — they're looking to set up regular volunteer sessions with the shelter to help more dogs get out of the shelter environment.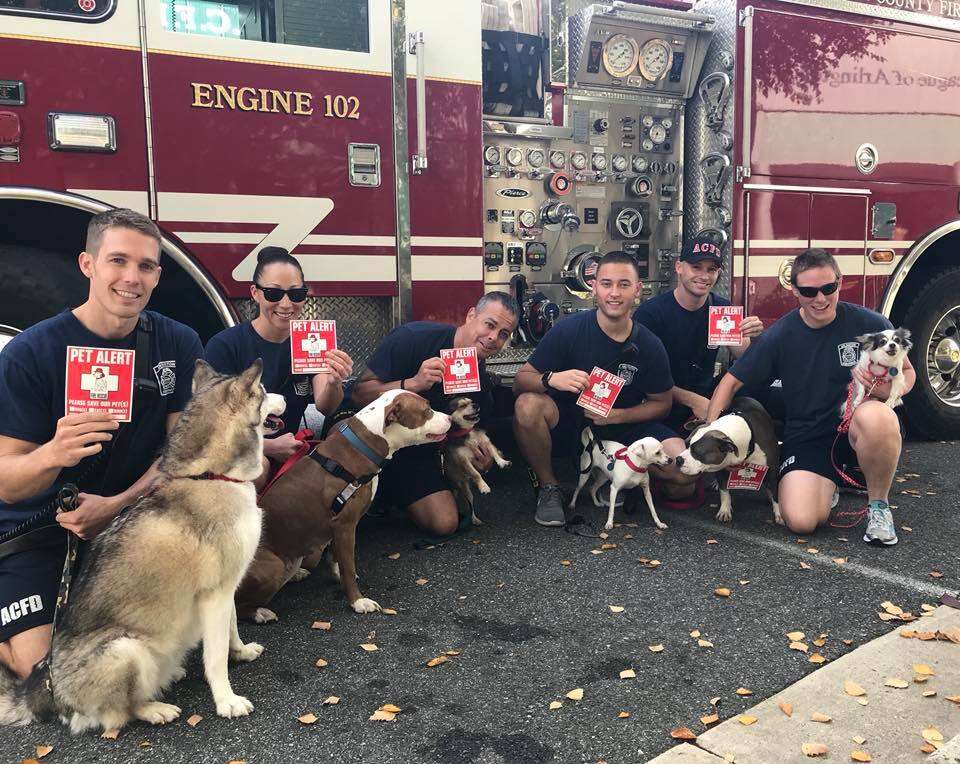 "I know the shelter loves it because it gets the dogs outside, and it gets them all tired out," Blunt said. "And obviously, it's good for the dogs. It makes them happier, and they can get adopted more quickly with happier faces."
Since going out with the firefighters, Maybelline has found a forever home. But Sasha, Naomi, Levi, BB and Dory are still looking for theirs. If you live in the Washington, D.C., area and you're interested in adopting any of them, you can
contact AWLA
.