Woman Goes To Help Hundreds Of Abandoned Pet Rabbits And Sees The Worst Thing
"Usually when you walk out, you're greeted by 100 of them ... I felt like I couldn't breathe."
For the past five years, Stacey Taylor has spent night and day caring for a colony of over 900 rabbits who live outside a psychiatric treatment center in Las Vegas.
They have individual personalities, friendships and, despite their large numbers, are even known by name to Taylor and her dedicated group of volunteers.
So when they showed up on Sunday and were only greeted by two of them, Taylor knew instantly that something was very wrong.
"Usually when you walk out, you're greeted by 100 of them," Taylor told The Dodo. "I can't even begin to explain the feeling. I felt weak. I felt like I couldn't breathe."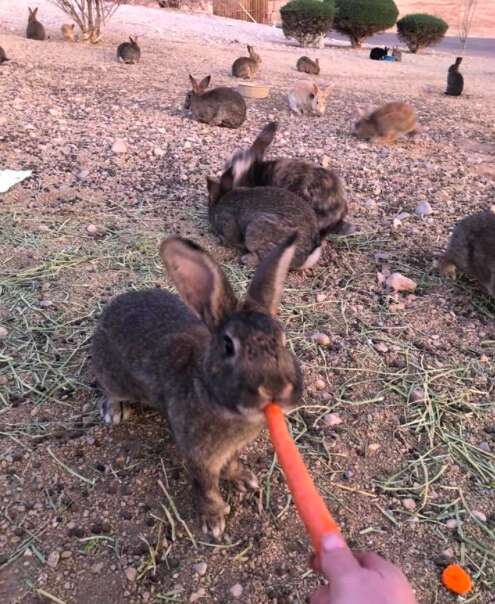 Walking across the property, dead rabbits were everywhere. Their tiny bodies lay in the grass with no signs of trauma as the survivors hopped among them. She started filming a live video on the page for her rabbit rescue group, Bunnies Matter in Vegas Too, which has since gone viral.
Volunteers frantically scooped up any rabbits that they could and loaded them into carriers, worried at the possibility of more deaths. They've managed to bring over 100 of them to safety while they await transfer to foster or adoptive homes — but many are still on the property.
"We've named them," Taylor said. "We know these rabbits. They were our friends."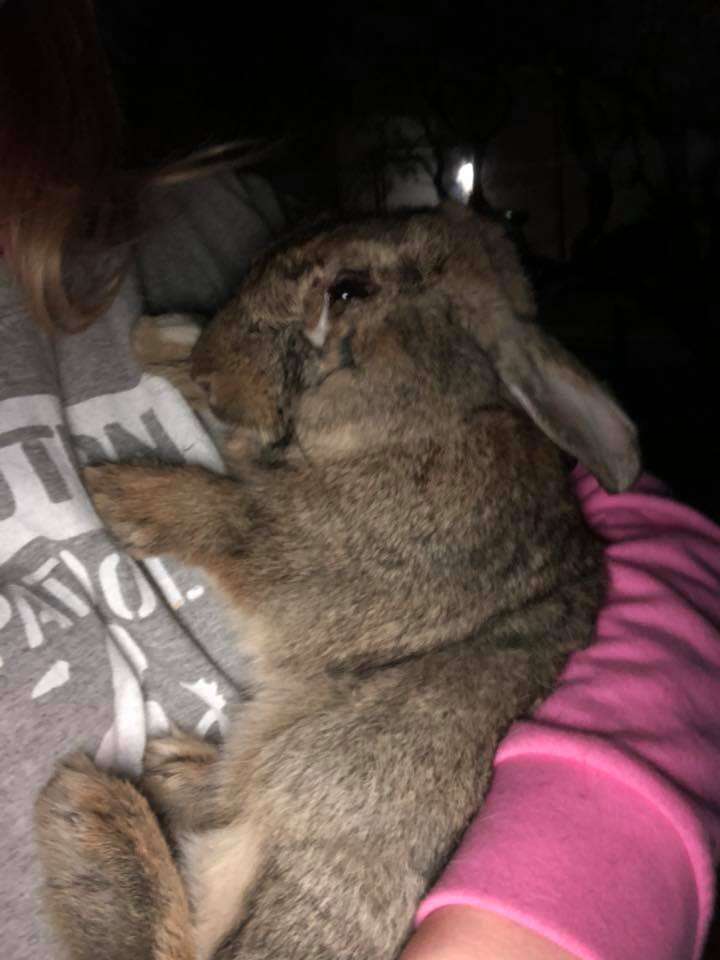 Just two days prior, the Nevada Department of Health and Human Services announced it would be implementing a trap and relocate plan over concerns that the rabbits, who had lived there for years, were a health threat.
Taylor believes the rabbits were intentionally poisoned by the state department, but there's also evidence that an outside party could have been involved.
Keeping watch over the property the night after the rescue mission, a volunteer spotted someone pull up in a car and toss lettuce out for the rabbits to eat. It was soaked in antifreeze fluid. The state has since called for an investigation into the suspicious deaths.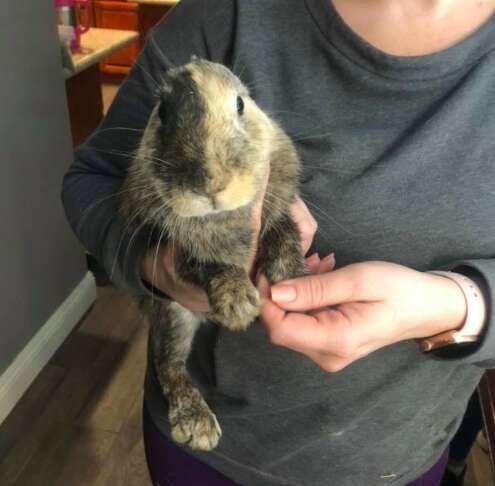 "The state claimed that the rabbits carried diseases, like rabies and salmonella," Taylor said. "It's just not possible. We've been in contact with them multiple times to work together on placing the rabbits but nothing has ever happened. It is so sad that it has come to this."
Mostly abandoned pets and the offspring of domesticated rabbits reportedly let loose by the center to soothe their patients, the animals depend on Taylor and volunteers for food since they're highly domesticated and can't survive on their own in the wild. Taylor houses many of the rabbits in her own home and brings them to be spayed or neutered before being adopted out.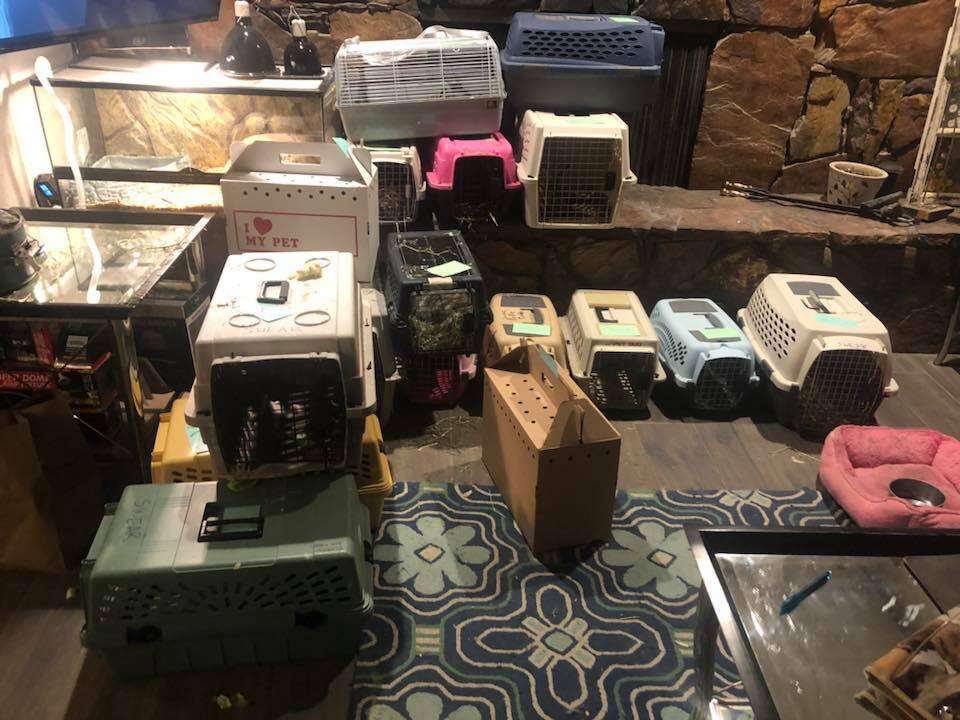 Since the rabbits are a "pet species," Taylor could be cited for animal abandonment if she were to bring them back onto the property to live after having them spayed or neutered. The population usually varies between 800 to 1,000 — but it's near impossible to keep up with the capture-neuter-adopt cycle before more babies are born on the grounds.
For now, Taylor is awaiting toxicology reports of the rabbits found dead on the scene to know for sure their cause of death. She's working with multiple rabbit rescue groups to find fosters and adoptive families for the survivors — and hopes to find an emergency facility soon that will allow her enough space to take in the rest of the rabbits who are still on the property.
The group had almost raised enough funds to build a rabbit sanctuary of their own, but now, Taylor said, they are in dire need of space.
"We've been helping the rabbits for so long," Taylor said. "We love them and need to get them out of there."