Family Moves Into House And Finds The Furriest Cat They've Ever Seen
"She was so sweet during her haircut" 💕🐱
When a family recently moved into a new home in Philadelphia, they began bringing things down into the basement and suddenly noticed something moving around. They got a closer look — and were shocked to find the furriest, most matted cat they'd ever seen cowering all alone.
It's possible that the cat, later named Doorknob, had been left behind by the previous owners of the house. She's been owned at one point, as her front paws had been declawed. The poor cat was so matted she could barely move, and the family knew they needed to get her help immediately.
Doorknob was taken in by ACCT Philly, and everyone there was absolutely shocked when they saw the condition she was in. They knew the first thing they had to do was to shave all her matted fur off and were worried about how she might react — but Doorknob was just so grateful to finally be safe and cared for, she didn't seem to mind at all.
"She was so sweet during her haircut," Blake Martin, who works in communications and development at ACCT Philly, told The Dodo.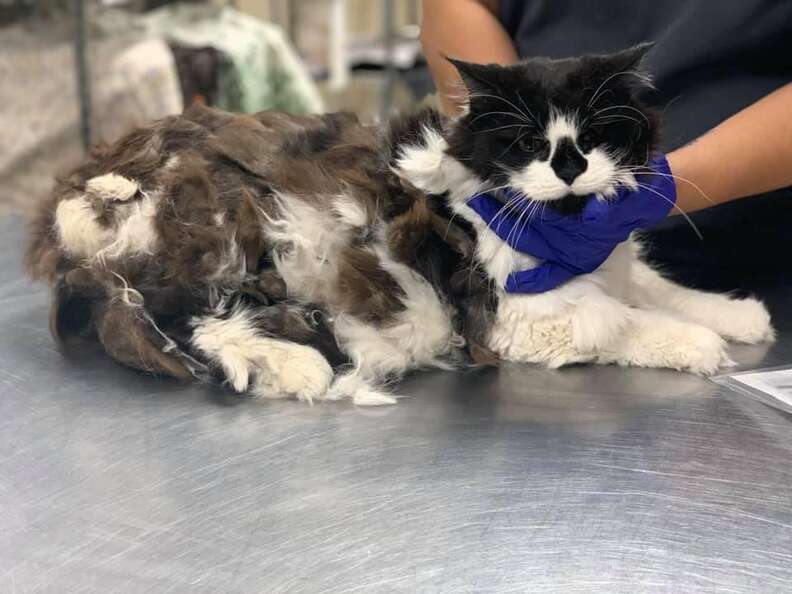 Doorknob was so severely matted that at one point the staff had to sedate her in order to continue her haircut, but after a lot of work, she was finally free from all her fur and feeling so much better.
Along with working at ACCT Philly, Martin also runs a rescue called Kizzy's Place, and he decided to pull Doorknob into his rescue and personally foster her at his home.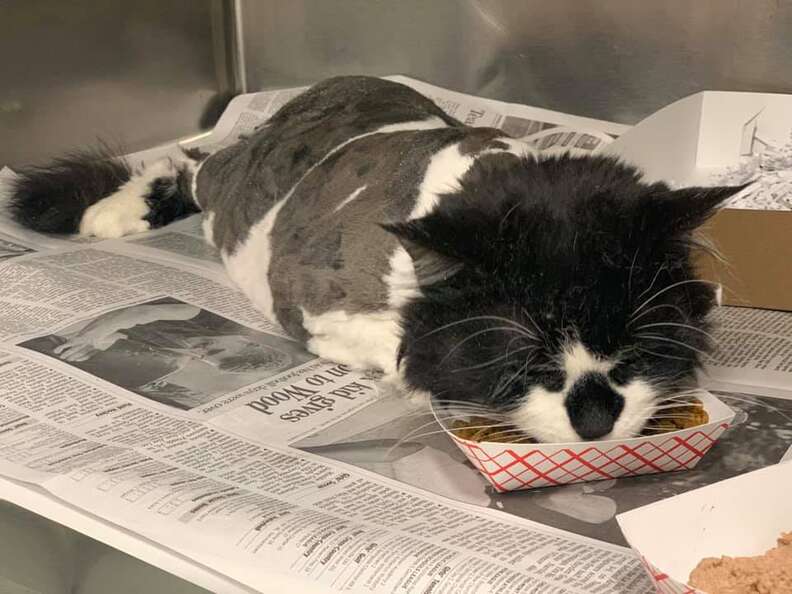 After everything she went through, Doorknob is so happy to finally be safe. She's still a little nervous, but with love and patience from all her new friends, it seems she'll be a happy, confident cat in no time.
"She is settling in well," Martin said. "Hangs out under the bed a bit but comes out to hang out and get love. She loves being held."
Doorknob will stay with her foster dad for a bit before eventually finding the best forever home, and will never have to worry about living alone in a basement again.