Cat Wakes Up Family After Her Favorite Person Has A Heart Attack
"She ran back in the bedroom, jumped up on the bed ... and let out the biggest roar."
Brandy Miller never would have expected her family's cat, Shotzie, to do anything heroic. In fact, Miller always thought of the 11-year-old cat as kind of a loner.
"She's not really a people cat," Miller told The Dodo. "She doesn't like being around anyone except for my mom and my stepdad, Kirk. If anyone comes over, she usually hides. And if I'm around her, she'll usually start hissing. She just doesn't like me or my sisters."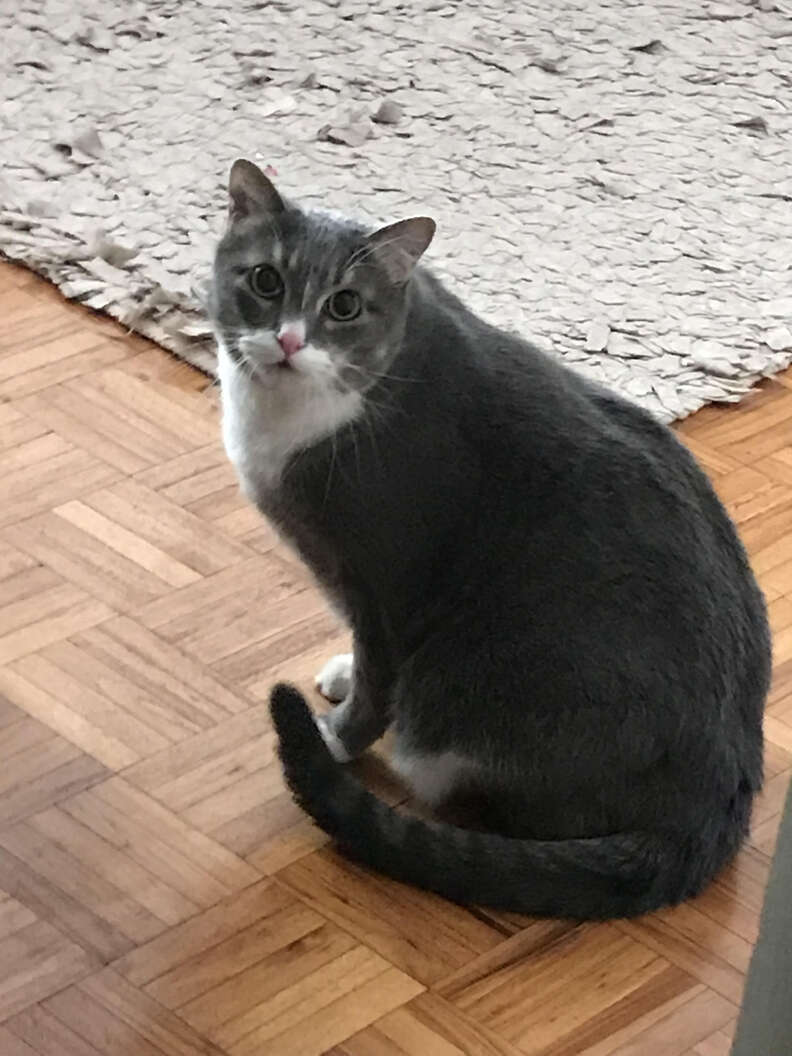 But three weeks ago, Shotzie did something that proved her love for the people in her life.
On March 2, Miller's stepdad, Kirk Mathis, had a heart attack in the house he shares with Miller's mom, Tammy.
"My stepdad was getting ready to leave for work — he leaves for work at 4 o'clock in the morning," Miller said. "I think he had just fed [Shotzie], and he was going to the door and he had this massive heart attack. He fell back and hit the ground."
Shotzie sprang to action. "She ran back in the bedroom, jumped up on the bed, slid across her comforter, pounced on [my mom's] head and let out the biggest roar to wake her up," Miller said. "She said, 'Shotzie roared like a mountain lion.' She said it was an extremely loud and deep growl to get her up and get moving."
Shotzie had never made a sound like this before, and Tammy immediately realized something was wrong. When Tammy went into the living room, she found Kirk lying on the floor.
"She immediately started CPR on him, but couldn't get a response from him," Miller said. "She got the firefighters there, and they had to shock him three times, and they finally got a heartbeat from him."
Thanks to Shotzie, Kirk got to the hospital just in time — the doctors saved his life and got him in a stable condition. He'll need triple bypass surgery soon, Miller explained, but for now, Kirk is back home, and Shotzie hasn't left his side.
"She's just watching Kirk constantly, even when he goes to the bathroom," Miller said. "That cat will not let him out of her sight."
Kirk can't get over what Shotzie did for him, and he's making sure she knows how thankful he is, Miller said.
"He's been feeding her like it's going out of style … and they're making sure she's living in style," she said. "He is so glad they have her."
Miller is grateful, too, and her view of Shotzie has completely changed.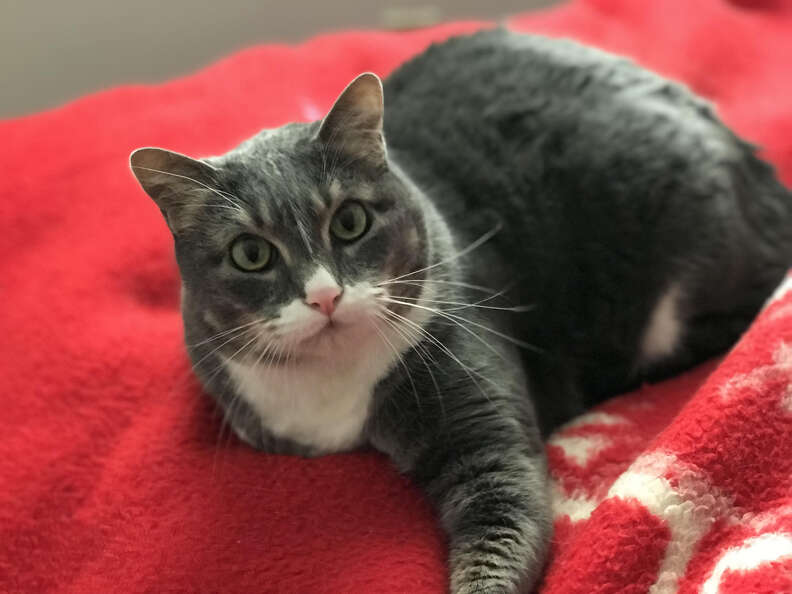 "We are beyond thankful he and my mom have this cat in their lives," Miller said. "She's slowly starting to come around me more, too, so that makes it even better. We will no longer refer to her as the mean cat."
"It's still hard to believe it all happened," Miller added. "It's absolutely amazing."
Thinking about adopting a cat of your own? Then meet Dodo Adoptbot, an interactive guide for new pet parents. Get started on
Facebook Messenger
or text HOME to 38349.