Tourists Find Sick, Scared Puppy Hiding In Garden — And Know Exactly What To Do
"We spent around an hour just sitting near her and feeding her biscuits whilst getting closer. Eventually, I was able to stroke her."
The last thing Georgie Brearley and her partner Dean Chard expected to find was a sick dog. It was their second week of vacation in Bali, Indonesia, and they were heading to breakfast at a vegan restaurant near their hotel.
"We found her [the dog] ... in a garden attached to the restaurant and opposite a rice field," Brearley told The Dodo. "We saw her poke her head out from under a gate, and we straight away noticed the condition she was in and thought that we could not leave her there."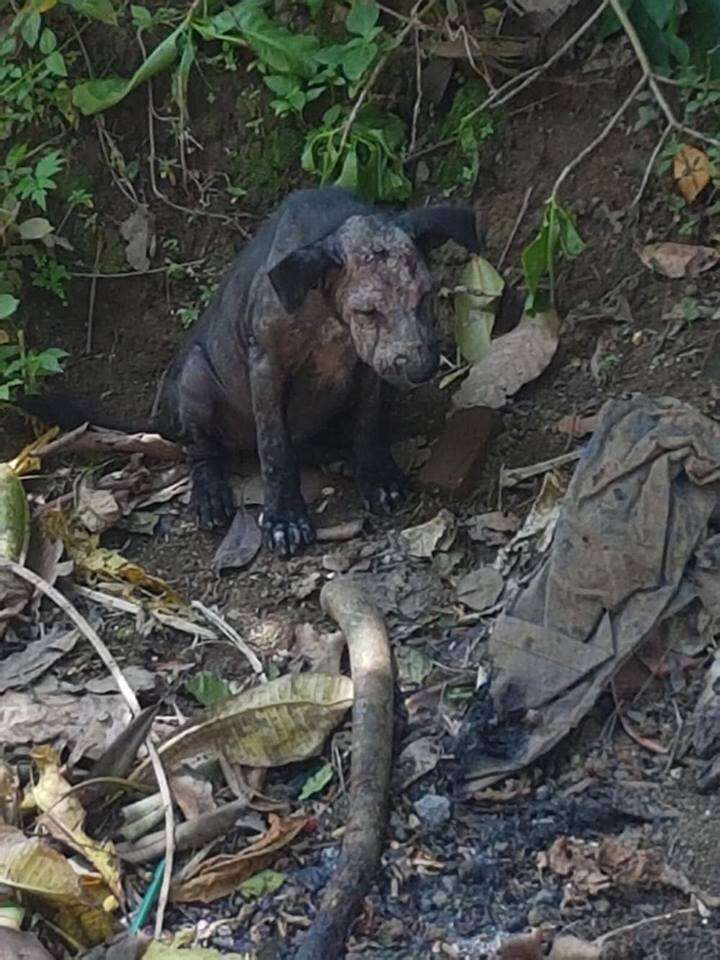 The dog hardly had any hair on her body, and her skin was cracked and bleeding. It looked like she had mange, a painful condition caused by mites burrowing into the skin.
Brearley and Chard named the dog Moksa after the restaurant she was found next to. But getting Moksa to accept their help was challenging.
"Fortunately, we happened to have some dog biscuits with us as we had been giving [them to] some of the local dogs some of the time," Brearley said. "When we first tried to approach Moksa, she ran away and was very nervous."
Yet Brearley and Chard refused to give up. They climbed a fence and followed her until Moksa allowed them to approach her.
"When I tried to stroke her by reaching out my hand, she cried out in fear," Brearley said. "We spent around an hour just sitting near her and feeding her biscuits whilst getting closer. Eventually, I was able to stroke her."
Then Brearley picked Moksa up and took her into the restaurant with them.
"Seeing her just laying on my lap, so exhausted and content after being so fearful of us an hour before, was quite emotional," Brearley said. "It made us wonder how long she had been alone, and how much she wanted affection from humans, but had most likely only had unpleasant experiences."
Brearley and Chard got in touch with the Bali Dog Adoption and Rehabilitation Centre (BARC), an organization that helps dogs and other animals in Bali, Indonesia, and the team members at BARC immediately agreed to help Moksa.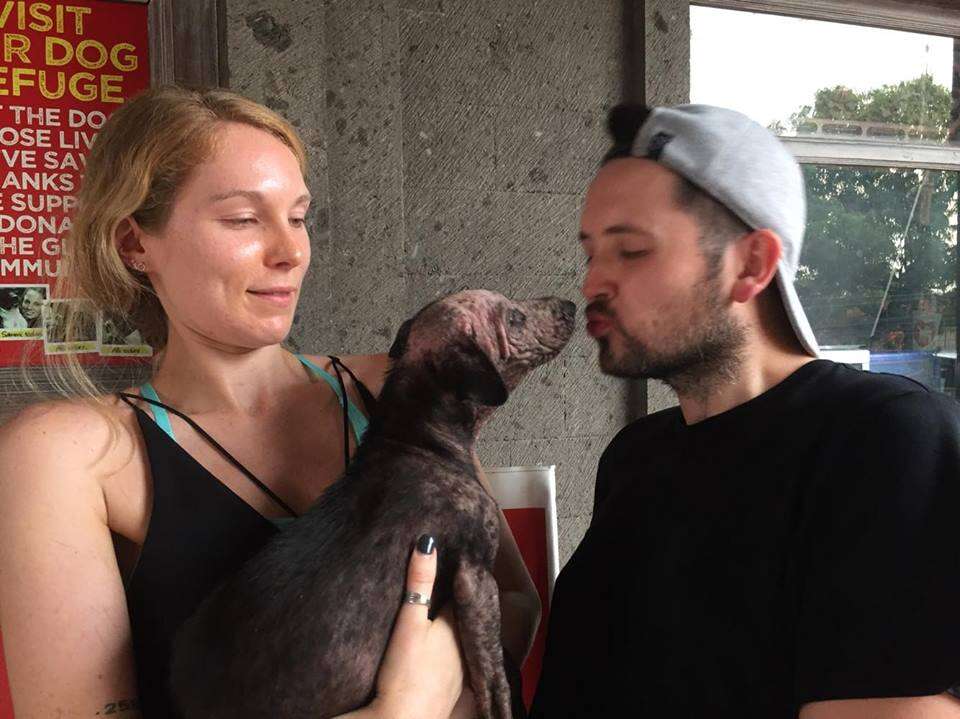 While BARC rescues any dog who needs help in Bali, the organization is particularly passionate about helping indigenous Balinese dogs, who have lived on the streets and in the villages of Bali for over 5,000 years. Genetic research conducted by the University of California-Davis has even suggested the ancestry of the Bali dog can be traced back 15,000 years, making them the oldest dogs on Earth.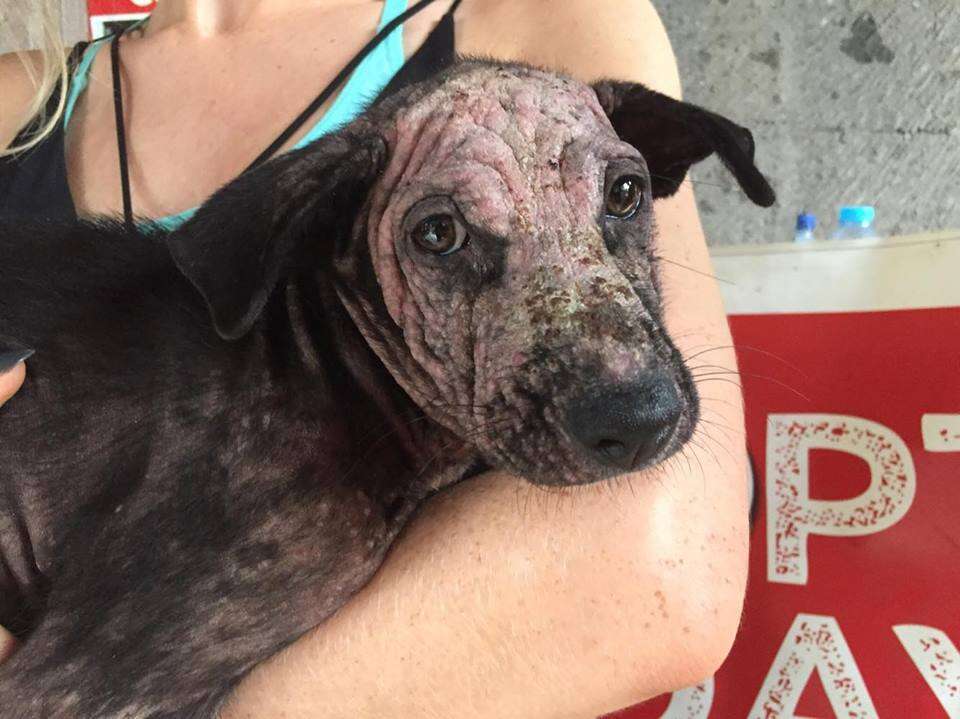 Despite the Bali dogs' long history in Bali, the Indonesian government regularly poisons and kills these dogs to prevent the spread of rabies, despite the success of vaccination programs on the island.
The dogs who manage to stay alive have to find their own food on the streets, and they're often abused or plagued with health issues. While no one knows exactly what happened to Moksa, it was obvious that she had needed help for a very long time.
"Our favorite thing about Moksa is how trusting and affectionate she is despite being so badly let down by people in the past," Brearley said. "She came out of her shell and was so much more confident even a couple of days after being rescued. Her personality is playful, loving and forgiving. She is also very intelligent and seemed to be picking things up really easily from what we were saying to her."
BARC team members took Moksa straight to a veterinary hospital — her health was so bad, the vet team had to work around the clock to help get her better. But when Moksa's health stabilized, she went into foster care.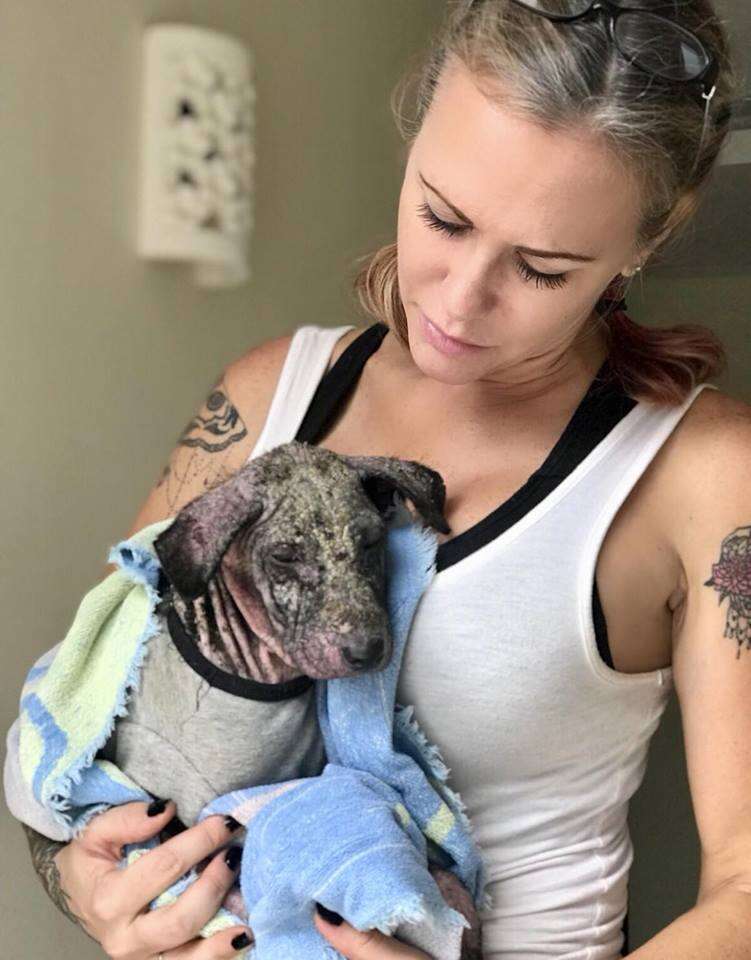 "I have laughed, cried and gone crazy from sleepless nights but looking at that face and those eyes makes this all worth it," Cari Dziadowicz, Moksa's foster carer, told The Dodo. "She's strong and a fighter so I have to be also. I don't know if I did anything this worthwhile all year."
Brearley and Chard went to visit Moksa every day for the rest of their vacation in Bali — and when they eventually had to leave, it was really hard for them to say goodbye.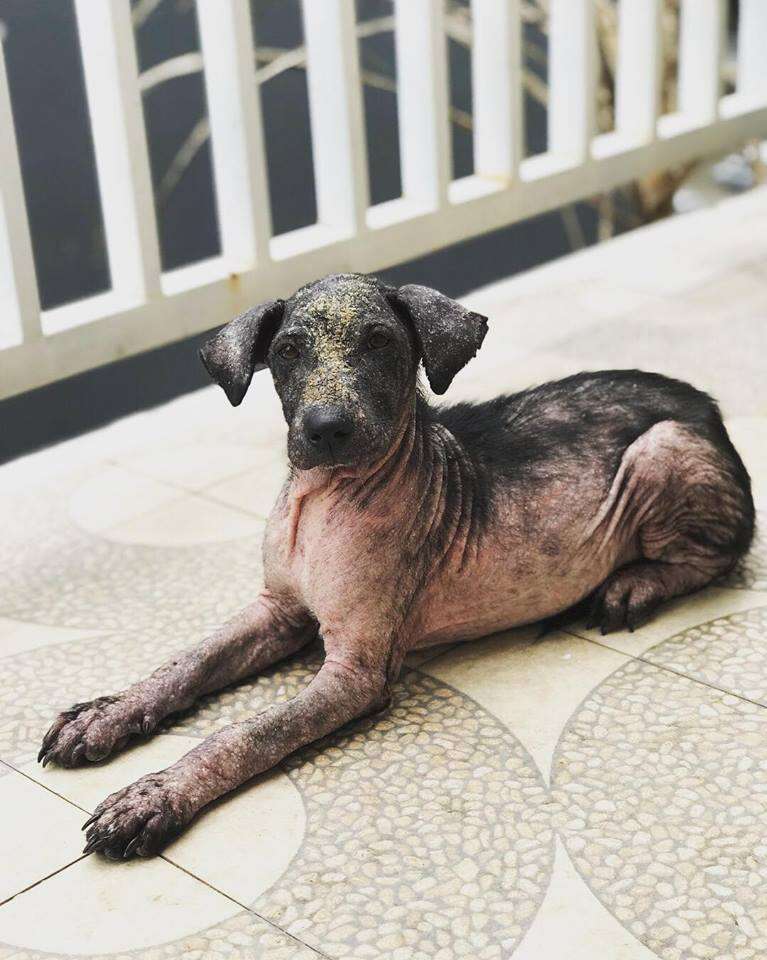 "We feel incredibly grateful to BARC, and that they were so fast in responding to us when we got in touch," Brearley said. "We would have not really known what to do otherwise. We contacted another rescue first but they told us that they couldn't help."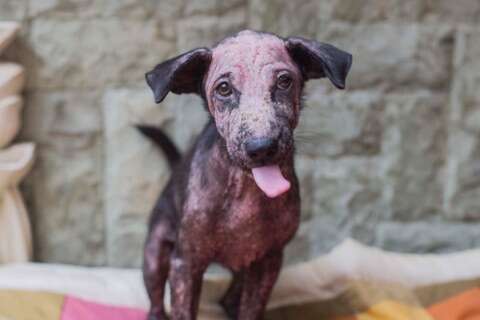 "She really is in the best place, and having spent some time at BARC whilst visiting Moksa, it is clear how needed charities like them are in Bali," Brearley added. "She doesn't seem to be out of the woods yet, but she looks like she is making great progress and we hope she has a bright future ahead of her."