Three Tiny Hamsters Abandoned On Bridge In Box That Said 'Free Hamsters'
"It's terrible to think that someone thought it would be OK to dump these animals like this."
Someone was out for a walk one day when they passed over a bridge and noticed an open box sitting alone nearby. On the box, someone had written "free hamsters." The individual immediately went over to investigate — and discovered three hamsters huddled up inside the box.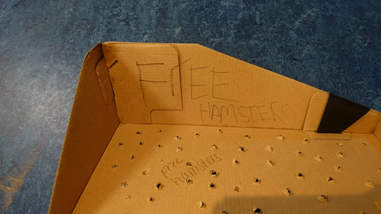 RSPCA
The concerned citizen of Birmingham, England, immediately contacted the RSPCA, which came out to collect the tiny, scared hamsters. Since the box was open, there may have been more hamsters initially who escaped out of fear. Ironically, inside the box was a pamphlet, cowritten by the RSPCA, about how to properly care for hamsters.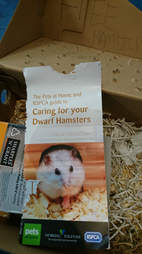 RSPCA
"It's terrible to think that someone thought it would be OK to dump these animals like this and then offering them to passersby as free to take — they could have fallen into the completely wrong hands," Rachel Butler, RSPCA spokeswoman for Birmingham, said in a press release.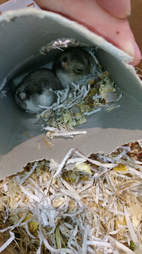 RSPCA
The hamsters were taken to the RSPCA Derby shelter, where they were named Clarkes, Jimmy Choo and Doc Marten. Luckily, all three hamsters seemed to be in good health, despite being abandoned in such a cruel way. Clearly the pamphlet the hamsters were found with was never opened, as the person who dumped them obviously had no idea what the sweet little animals needed.
RSPCA
"We would never, ever suggest abandoning animals," Butler said. "What we would say is that we would encourage people to think very carefully before getting a pet and to thoroughly research their needs. Pets are a long-term commitment and you need to be sure you can look after them for their whole lives."
RSPCA
The three hamsters are very lucky that they were found when they were, by the right person, and have since been adopted into loving, capable families.