People Find Sweetest Puppy In Garbage Bag Floating In Creek
She would have drowned but they saved her just in time ❤
On Tuesday, two highway workers stepped out of their truck to do some maintenance on a road in Sadieville, Kentucky. When they gazed down at the frozen creek below the road, they saw something unusual — a puppy desperately trying to keep her head above the icy water.
The men dropped everything and dashed down to the creek.
"One guy waded right into the water and got the puppy," Sherry Bishop, assistant director at Scott County Animal Shelter, told The Dodo. "It turned out that it was inside a plastic trash bag, and inside that trash bag was another plastic bag full of rocks that probably weighed about 10 pounds — and it was holding the puppy the down. But the puppy got her little head out of an opening of the bag because they didn't tie it all the way shut."
The puppy was wet and suffering from hypothermia after being submerged in the freezing cold creek — so the men whisked her off to the Scott County Animal Shelter.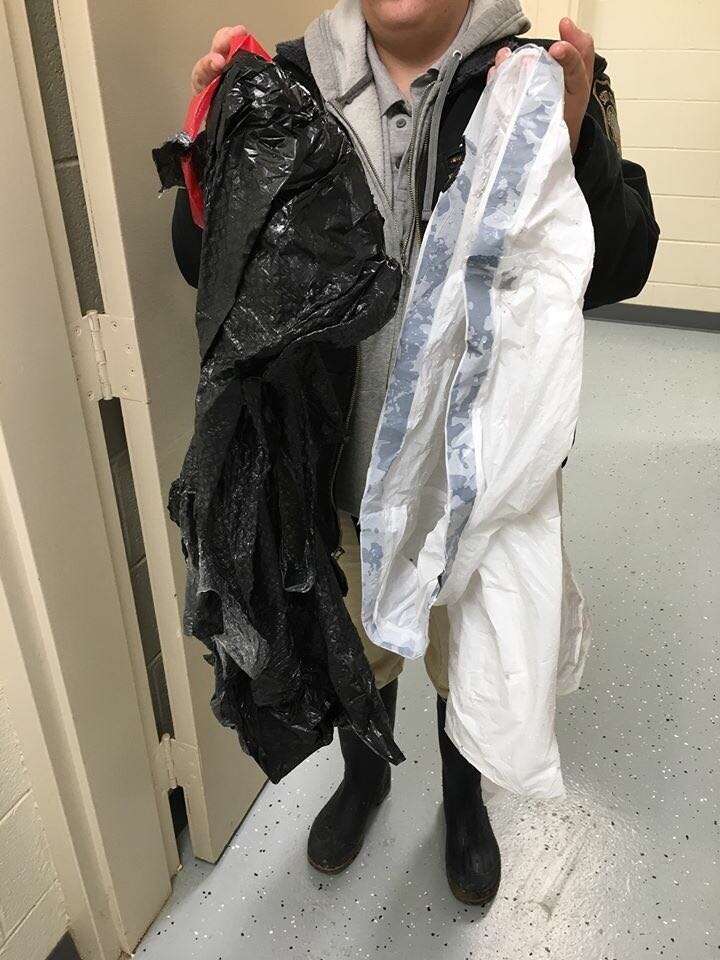 "When the puppy came in, we immediately started using the hair dryer, blowing warm air on her," Bishop said. "She couldn't even really hold her head up. She was shaking like a leaf — it was so pitiful."
The shelter staff rushed the puppy to the vet hospital for more treatment — but no one was sure if she'd make it.
"The puppy's body temperature was extremely low when she arrived at the vet," Bishop said. "She couldn't even hold her head up. She was shaking violently … and very disorientated."
But after a couple of hours, the puppy, now named Chapel, perked up.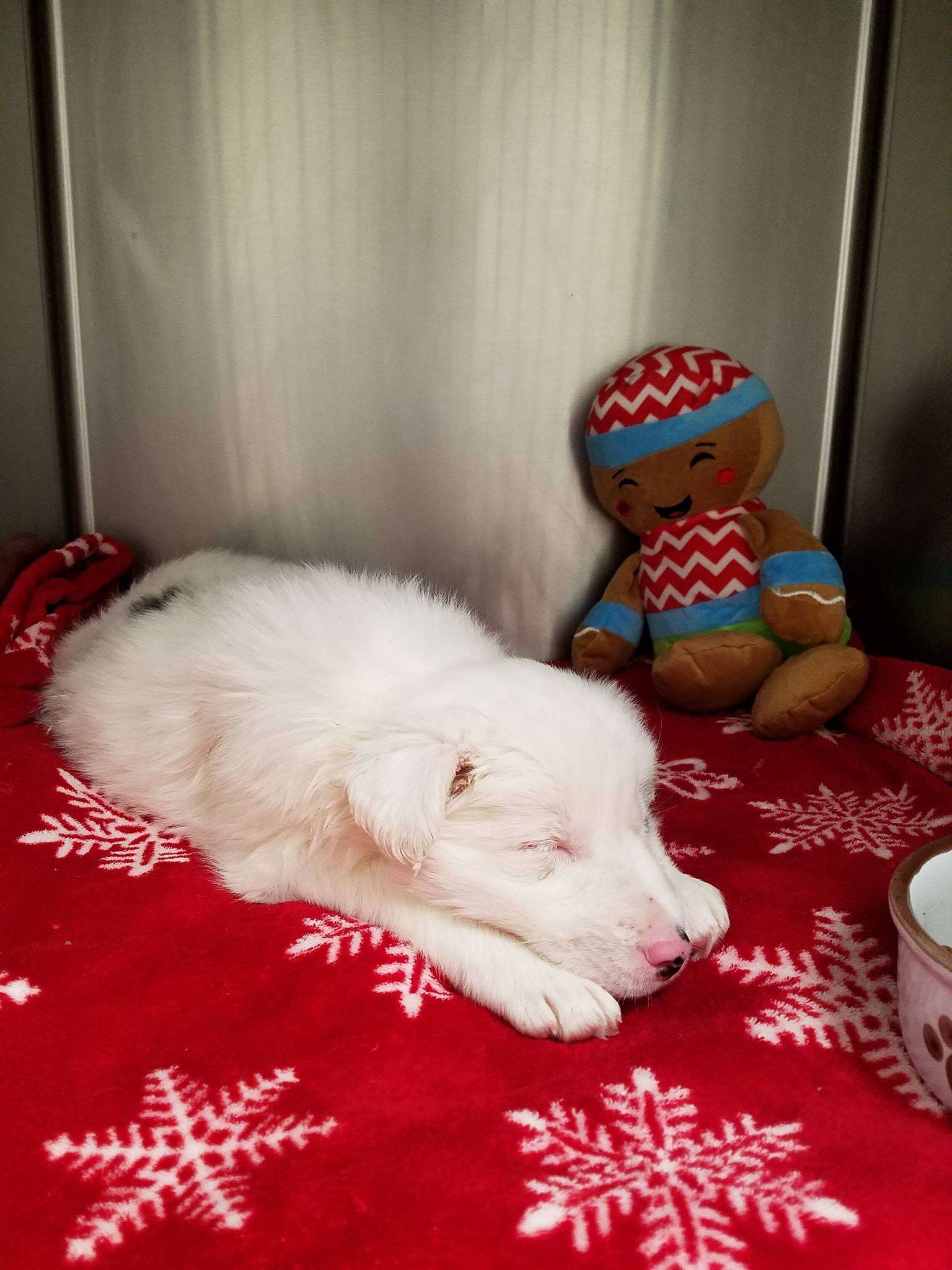 "She did a complete turnaround and was feeling great," Bishop said. "She came back to the shelter, and I warmed up some food and she ate well. She laid down on this little gingerbread man and took a nap."
Chapel is a pure Australian shepherd, and she's also what's called a double merle, which means the puppy's parents both had merle coats. While double merles can look quite beautiful, they're often blind and deaf — and Chapel is no exception.
"She's completely deaf — we tested her," Bishop said. "As for her vision, I think she might be able to see a little bit, but not very much. Mostly shadows."
Sadly, Bishop and the shelter staff believe Chapel was born in a backyard breeding facility, but the breeder probably didn't want her because she was deaf and blind.
"I think the breeder probably tossed the puppy away like trash to get rid of her because he knew he couldn't make money off of her," Bishop said.
Later that day, animal control officers went to the creek to retrieve the garbage bags. They also searched the area to make sure there weren't more puppies inside plastic bags. Thankfully, they didn't find any others.
After everything Chapel went through, it'd be understandable if she didn't trust people — but the little puppy isn't holding any grudges.
"She seems to be doing really good, and she doesn't seem a bit scared," Bishop said. "She just loves being held and playing with toys."
Chapel will spend a couple more days at the shelter, and then be transported to Speak for the Unspoken, a rescue group in central Ohio that specializes in special needs dogs.
"They will take care of her, do some training and put her in a good home," Bishop said. "We've heard a lot of good things about this rescue that she's going to."
Not only is Bishop amazed by Chapel's recovery, she's awestruck by the support the puppy has received.
"The community has really pulled together, wanting to help," Bishop said. "So many people — from all over the United States — have contacted us. I guess you just realize how many animal lovers are out there, and how many people want to help. And of course the resilience of this little puppy going through all that, and she still wants to be cuddled. They're so forgiving."