Dog Mom Runs To Help Her Daughter Move A Giant Stick
Teamwork 💪👏
Harper's learned everything she knows from her mom Willow. But, at 2 years old, there are still a few tricks she has yet to master.
Luckily, Willow is always happy to help when her daughter bites off more than she can chew.
"Willow and Harper spend all their time together and, of course, she has taught her many things," Tanya, the dogs' owner, told The Dodo. "It was so cute watching Harper at a young age learn how to do what Mum did."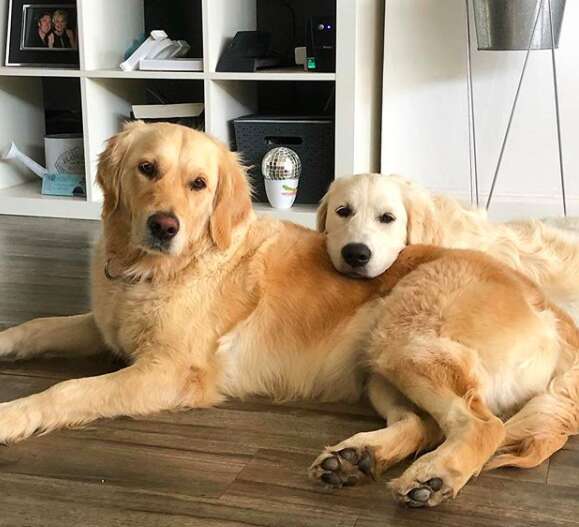 Recently, the dogs were playing at their local park when Harper found a large tree branch by the side of the path. She couldn't leave such a perfect branch behind, so she began to tug at it.
Harper managed to lift the long stick by herself but got stuck when she walked between two posts. Willow saw Harper drop the stick and immediately ran to the rescue.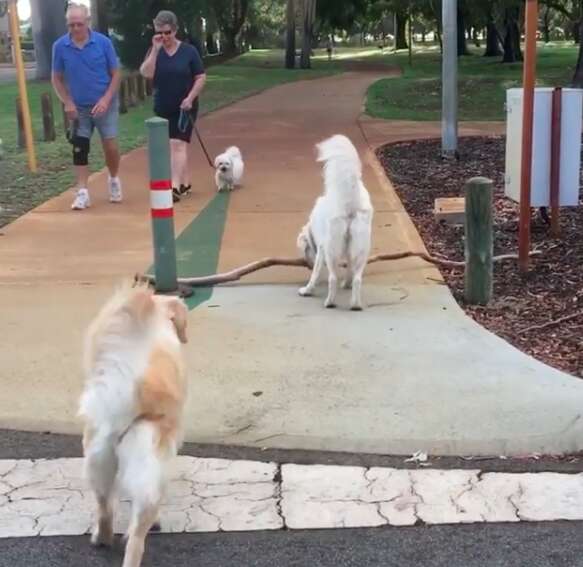 The helpful mom wasn't going to let Harper give up on her goal and leave the stick behind. After all, she was the one who taught Harper how to carry a big stick.
"Both have determined personalities and are always so proud when they are doing it," Tanya said. "They carry [the sticks] for about a kilometer around our 5-kilometer park where they need to get through crosswalks and bollards — which they have now perfected."
You can watch the adorable video here:
The mom helped her daughter lift the stick and, sharing the weight, easily maneuvered past the posts. The two trotted off happily, holding the stick together.
And if they run into another obstacle, Harper knows her mom will be there to make things better.
"Harper gets distracted by people wanting to talk to her," Tanya said. "But Mum is always there to help her keep moving on."