A building department supervisor was out doing rental property inspections two weeks ago when he came across a home that had two dogs tied up together in the basement — and two puppies left alone in the attic as well. None of the four dogs had any access to food or water, and both the attic and the basement were completely filthy. The dogs were clearly suffering, so the man decided to contact the police in hopes that they could help.
Concerned for the welfare of the dogs, officers from the Newburgh Heights Police Department responded to the call as quickly as possible …
… and were shocked by what they found inside the home.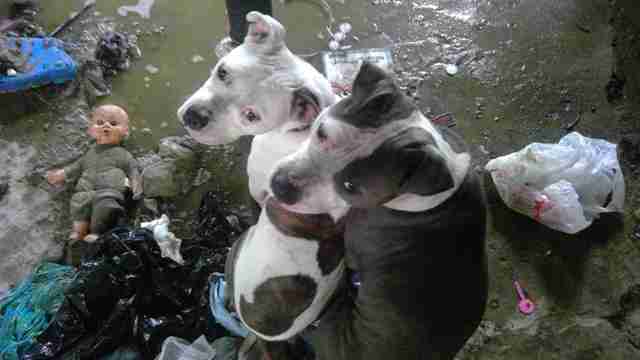 The two older pit bulls were being kept in the basement on the same leash, which was wrapped tightly around a pole, giving the dogs only a few inches of space to move around in. The whole basement was dirty and smelled terrible, and there was no food, water, toys, beds or anything else to bring the dogs even a little bit of comfort in sight.
The officers investigated the attic next and found two pit bull puppies. All they had in the attic was a tiny cage. Just like in the basement, there was no food or water, and the attic was unbearably hot to be in, even for just a few minutes.
As the officers were going through the rest of the house, they found a man who lived there, Dion Harris. Harris claimed the dogs weren't his, and that he hadn't even realized they were still in the house.
Knowing they couldn't leave the dogs in such terrible living conditions, the officers quickly got the dogs out of the house …
… and all four of them seemed so grateful to finally be free and to have some space to move around.
All four dogs were taken in by Cleveland Animal Protective League, where they were checked over and given some much-needed love and care. One of the dogs was suffering from heartworms, but otherwise they were all in surprisingly good health. Staffers at the shelter decided to name them Elaine, Louise, Phineas and Candace.
Both Harris and Jasmine Grays, another individual who had been living in the home at the time, were charged with four counts of animal cruelty.
Luckily, the dogs adjusted to shelter life immediately, and seemed thrilled to suddenly have so much space to run and play in …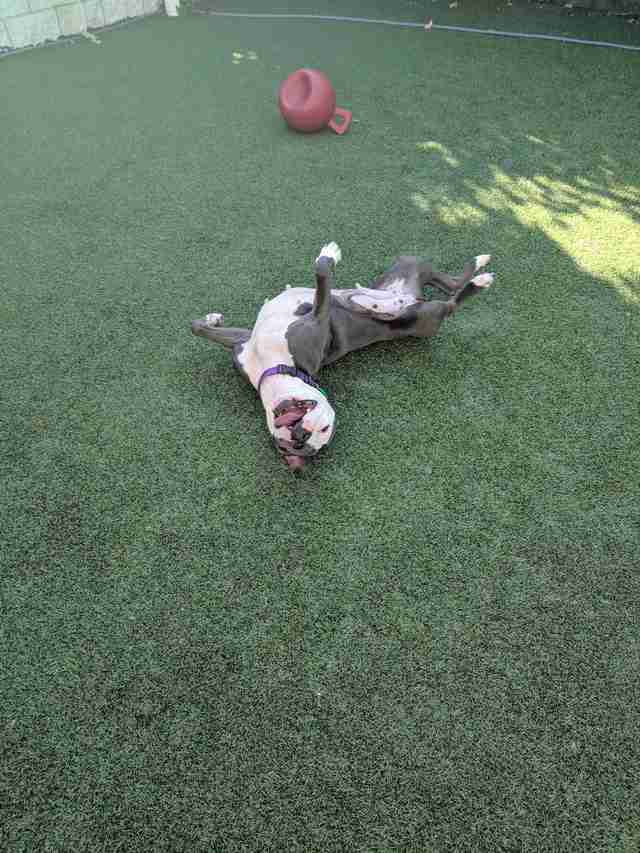 … and Louise, Phineas and Candace have already been adopted out to loving forever homes.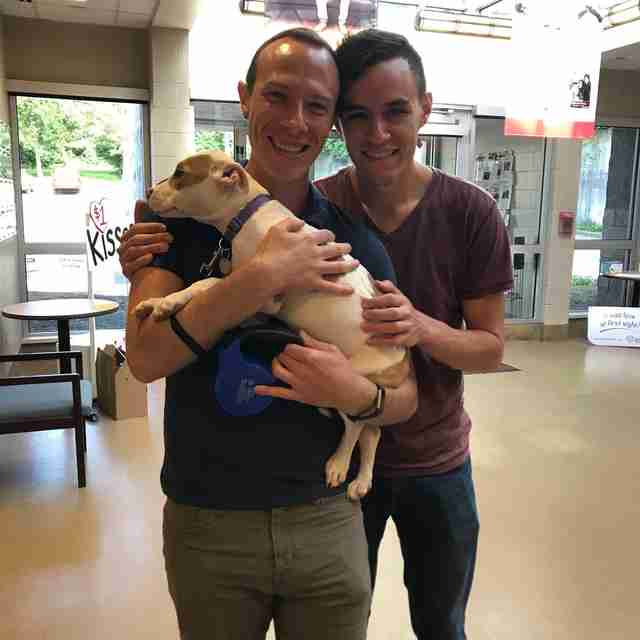 Elaine is still recovering from heartworms in her foster home, but as soon as she is healthy, she will be put up for adoption as well and will hopefully go on to find her forever family just as quickly.