People Find Dozens Of Dogs Trapped In 'Worst Hoarding Case' They've Ever Seen
They hid under a trailer because they had never seen a leash before.
Jean Harrison has rescued a lot of dogs from hoarding situations, but she's never seen a case as bad as a recent one in Oklahoma.
"There were rat feces, food, debris just stacked everywhere," Harrison, founder of Big Fluffy Dog Rescue, told The Dodo. "There was trash several feet deep."
And of course, there were the dogs — 35 border collie-Pyrenees mixes running loose on the property, looking as if they hadn't gotten food, water or medical attention for years.
Big Fluffy Dog Rescue is based in Nashville, Tennessee, but a volunteer in Oklahoma alerted Harrison about these dogs. The owners of the property had died, and now someone — Harrison's not sure who — was threatening to kill the dogs.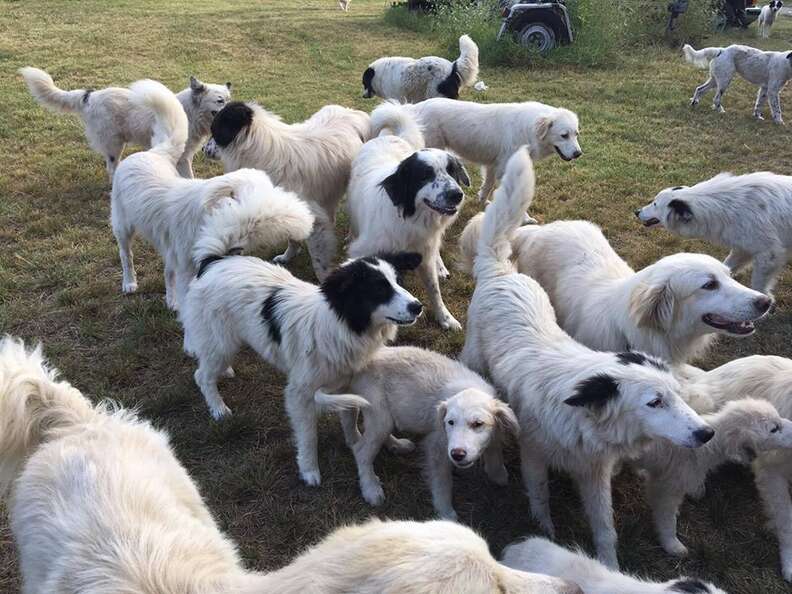 "We were told that there was concern that the animals were about to be shot," Harrison said. "So we said that we would figure out a way to take them, and we did."
Four volunteers from Big Fluffy Dog Rescue piled into a van and drove 10 hours from Nashville to Oklahoma. When they arrived at the property, they quickly realized this was going to be a tougher job than they anticipated.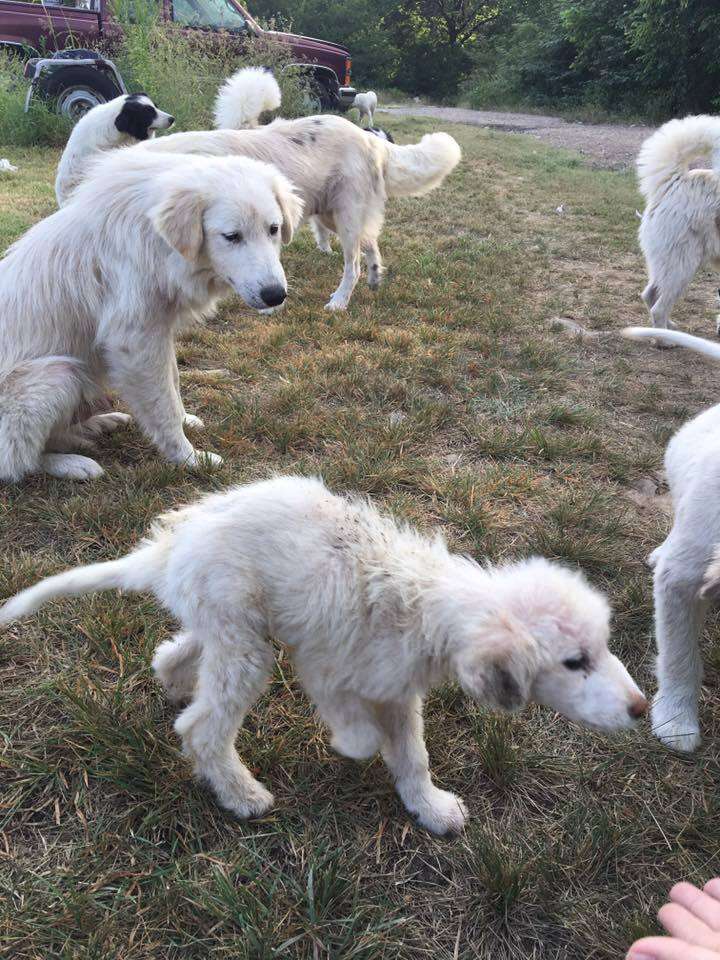 "What we were told was that the dogs were very social, and they could essentially be lined up to be led away," Harrison said. "But that's not what happened. There was no order. The dogs were pretty much scattered throughout the property."
While the dogs were friendly, they didn't want to be caught, probably because they were scared.
"At first they [the dogs] looked at us like we were their liberators, but then they realized that we were trying to catch them and they became less cooperative," Harrison added.
The volunteers spent the next several hours trying to catch the dogs, which involved a lot of running and crawling beneath an old trailer where they were hiding.
"They'd never been on leashes," Harrison said. "There was a lot of alligator death rolling going on when they were caught. They just think you're trying to kill them."
Once the dogs were safely loaded into crates, they calmed down.
But the volunteers needed to work quickly — some dogs needed urgent medical attention, particularly the puppies. Most were suffering from malnourishment, dehydration, scabies and injuries from fighting.
"There's been a lot of fighting on the property between the dogs for the resources, and I think the puppies got the worst of that trying to eat," Harrison said.
In fact, a volunteer had to resuscitate one of the puppies.
"We had one CPR event when a puppy's heart stopped, but all of them made it," Harrison said.
But for other dogs on the property, rescue had come too late.
"There was an enormous pile of dog bones on the property from where dozens of dead dogs had been thrown," Harrison said. "All that was left were the bones."
Warning: Graphic photo below.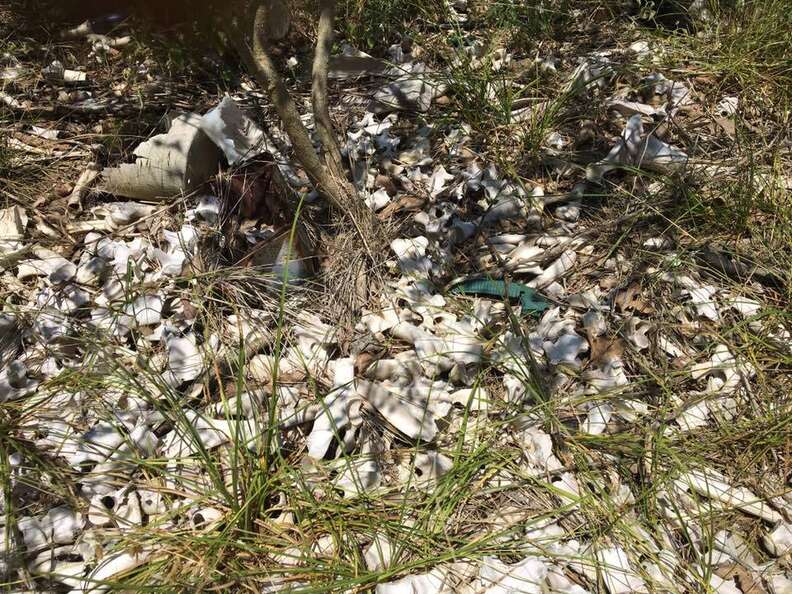 After rescuing 23 dogs, the volunteers had to leave for the day. But they'll need to return for 12 other dogs who evaded rescue and are still living on the property.
"We're working to trap them because they just can't be caught," Harrison said.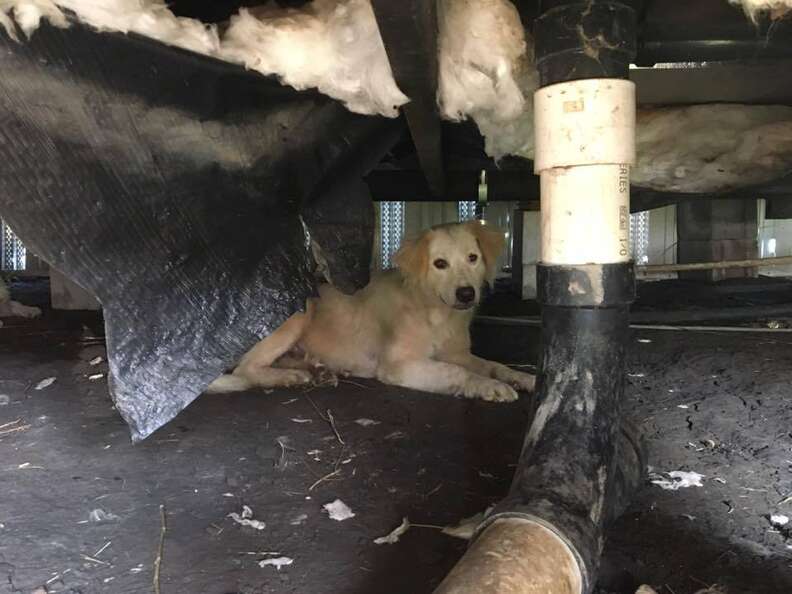 All the animals are currently in medical boarding at a vet hospital, but Harrison expects them to make a full recovery.
And despite everything the dogs have been through, Harrison explained, they'll make great family pets.
"A lot of it is just going to be teaching them how to be inside dogs," Harrison said. "They just haven't had that lifestyle. But ... I have every confidence that they'll do well."
"In a couple of months, we'll post some pictures of how great they look, and they'll go home," she added.