Breeder Finally Lets People See Where He Was Keeping His Dogs
After years of running a puppy mill, he had a change of heart.
After nearly four decades of breeding dogs, an elderly man in Macon County, Tennessee, realized he needed to stop.
In 2016, the breeder reached out to local animal control and Animal Rescue Corps (ARC) for help managing the dogs he still had. Ever since then, ARC has been trying to work with him to finally surrender all the dogs he had left. 
Finally, he agreed.
Animal Rescue Corps
This week, rescuers were allowed onto his property to save the 13 dogs living in dilapidated shacks in the man's yard. Their water bowls were frozen over in the low temperatures, and the dogs looked eagerly at rescuers from behind chain-link fences as they arrived to save them.
Animal Rescue Corps
"We started working this case over a year ago, but when there aren't any laws being violated, you have to convince them that what you're offering is the best for everyone," Scotlund Haisley, president of ARC, said in a statement provided to The Dodo. "We offered them assistance when they were ready to do the right thing, and now these lucky 13 dogs will finally know what it's like to be a loved member of a family."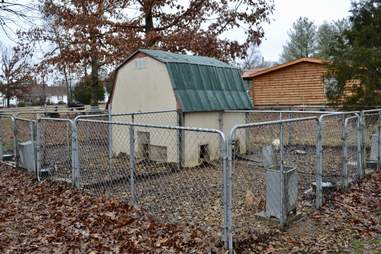 Animal Rescue Corps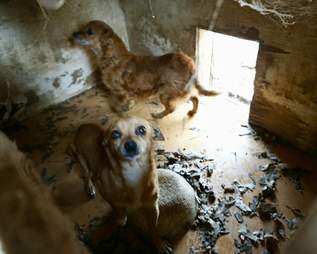 Animal Rescue Corps
Rescuers are calling the dogs "The Lucky Thirteen." Mostly Chihuahuas and small dogs, they range in age from 7 to 15 years old and all show signs of health issues, from eye and skin infections to rotting teeth and matted fur. 
Animal Rescue Corps
Animal Rescue Corps
"They've been living in a puppy mill for years and years and many serious medical conditions are not expressed externally," Kim Rezac, director of animal welfare at ARC, said in a statement. "I'm sure we'll find more medical issues once all of the dogs are thoroughly examined by our veterinarians."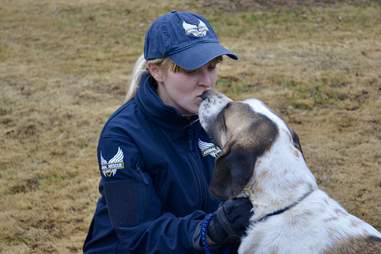 Animal Rescue Corps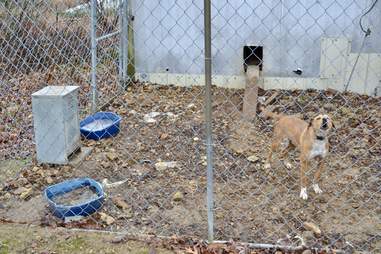 Animal Rescue Corps
Still, it was clear the man had been trying to do what he could, given his own advancing age, to give the dogs what he thought they needed. All the dogs had recent veterinary records and access to food, water and shelter.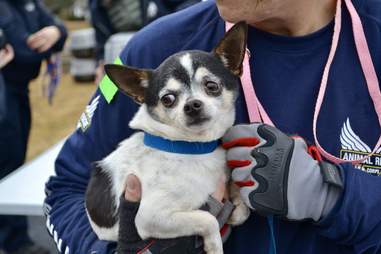 Animal Rescue Corps
Animal Rescue Corps
The Lucky Thirteen are all getting medical exams and warming up in a temporary shelter at ARC while staff finds rescue organizations willing to adopt the dogs out to the homes they deserve.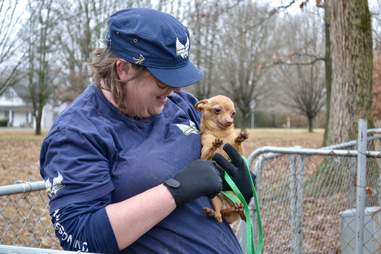 Animal Rescue Corps
As the dogs snuggle into their new soft bedding at ARC, the future is already looking a bit brighter for them — all thanks to the breeder who finally decided to do the right thing.
Animal Rescue Corps
Animal Rescue Corps