These Former Pets Were Just Saved From The Worst Fate
"She seemed to stare at us when we first entered ... willing us to get her out of there."
The dogs were trapped in a nightmare.
Locked inside of a small, dark building, they watched helplessly as people killed their friends in unthinkable ways. The dogs huddled in corners, shaking with fear as they waited to die — but they got the biggest surprise when rescuers stepped in and saved their lives.
Since 2009, the Yulin Dog Meat Festival has taken place each June in Yulin, China, to promote the eating of dog meat, which only a minority of Chinese people eat on a regular basis. While dogs are killed for their meat throughout the year in China, thousands more are killed just for the festival.
In many ways, this year has been no different, although Wendy Higgins, director of international media at the Humane Society International (HSI), told The Dodo that this year's festival seems to be a "more muted affair."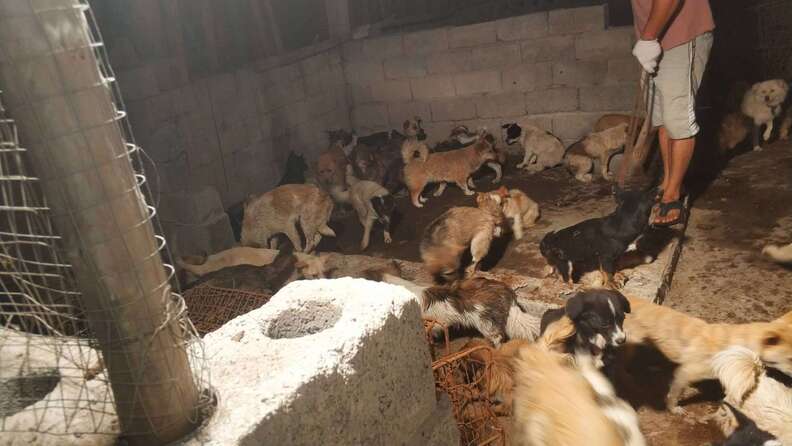 "Dogs and cats are still dying at Yulin in numbers that are hard to comprehend," Higgins said. "Nevertheless, the sale of dogs was not observed in the volume of years past, and locals have been saying much the same. Many of the dog meat restaurants were indeed busy, but most only until about 9 p.m., and restaurant workers were often having to call to people on the street to encourage them to come and eat."
In the lead-up to the festival, which officially started on June 21, a group of Chinese dog rescuers approached three dog slaughterhouses in Yulin and negotiated the release of every dog inside — 135 dogs in all.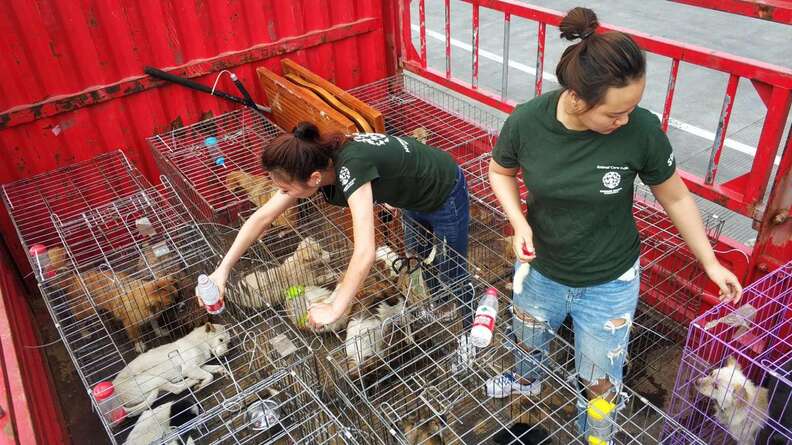 "Seeing the dogs so afraid was very upsetting," David Yu, one of the Chinese dog rescuers who works closely with HSI, told The Dodo. "We feel really haunted by how terrified and confused the dogs were and how unmoved the slaughter workers were by that fear."
The rescuers got the dogs out as quickly as possible, and moved them to safe locations, including a small rescue center run by HSI in northern China.
"[They were] very nervous, [with] some of them physically trembling and panting heavily with stress," Yu said. "Some of the dogs seemed emotionally shut down, avoiding eye contact, as if hoping not to be noticed. But it's always amazing how love and kindness can bring them round and they can learn to trust again."
What makes the dog meat industry particularly heartbreaking in China is that most of the dogs used to be pets. Sometimes dogs are stolen from their owners; in other cases, owners willingly surrender their pets to slaughterhouses when they don't want them anymore.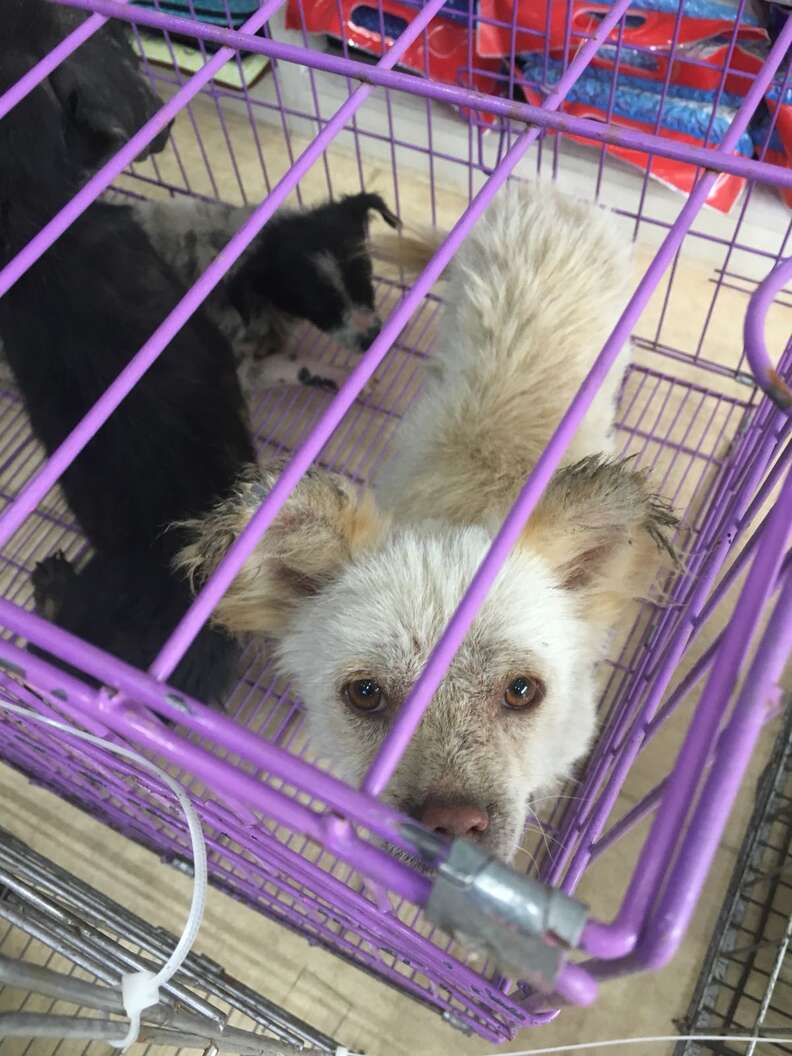 "Small dogs are typically popular in China as pets, and that's what most of these dogs were," Yu said. "Some had collars, so they were clearly former pets who had likely been stolen, and despite having received such appalling treatment, many of the dogs were instinctively friendly."
One dog — a small black and white dog now named Lily — stood out to Yu and the other rescuers.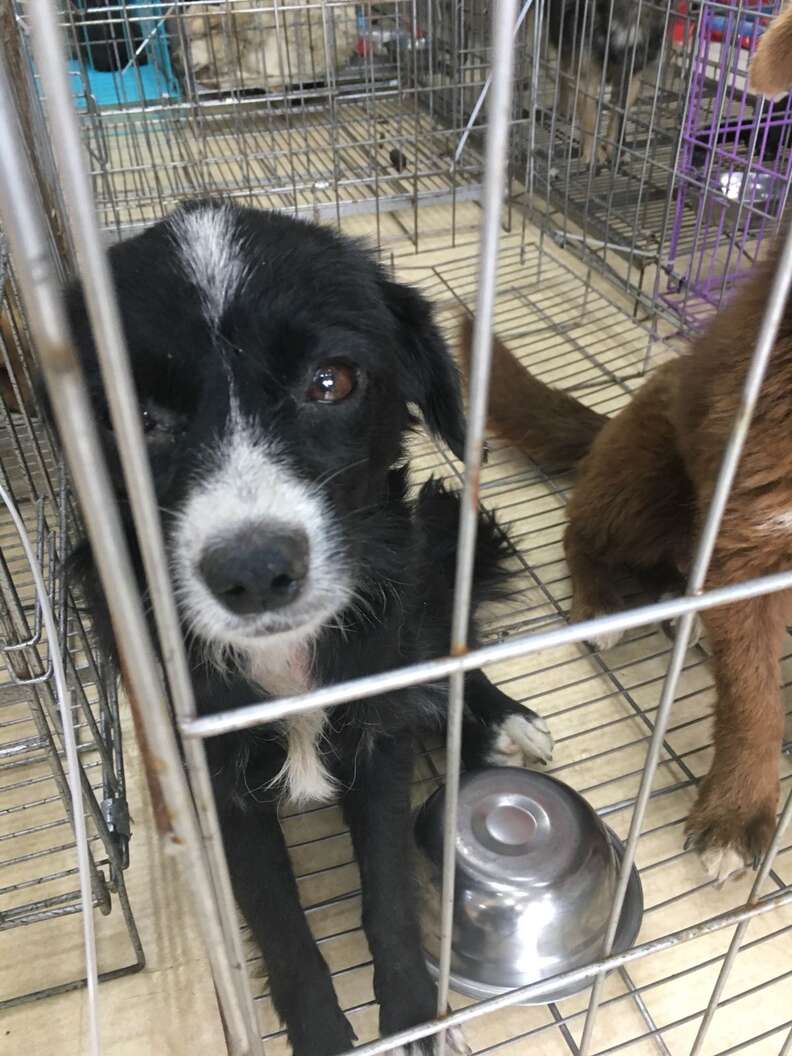 "She seemed to stare at us when we first entered the slaughterhouse, willing us to get her out of there," Yu said. "Since settling at the HSI-supported shelter, she's beginning to trust that she's safe now, but she was clearly very shaken by what she'd seem happen around her. She had been surrounded by death, and she must have been terrified."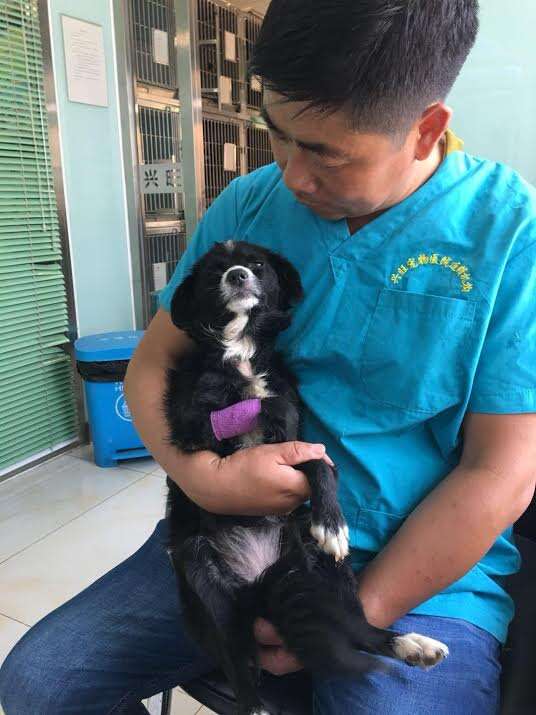 The rescue team has made sure that Lily and the other dogs have gotten plenty of food and water, and feel comfortable and safe. They've also treated any injuries the dogs might have gotten from being roughly handled or crammed into small wire cages while being transported to the slaughterhouses.
The dogs will stay at the rescue centers while they recover physically and emotionally from their trauma. Then some of the dogs will be moved to the UK to find forever homes, while others will be rehomed in China.
"We will look for adoption options for them with loving families in China," Yu said. "There are many people in China who adore their dogs and passionately oppose the dog meat trade, and it's critical for us to support that growing adoption culture in-country."
While Yu and the other rescuers weren't able to save every dog from the Yulin Dog Meat Festival, they helped change the lives of 135 of them in the most positive way.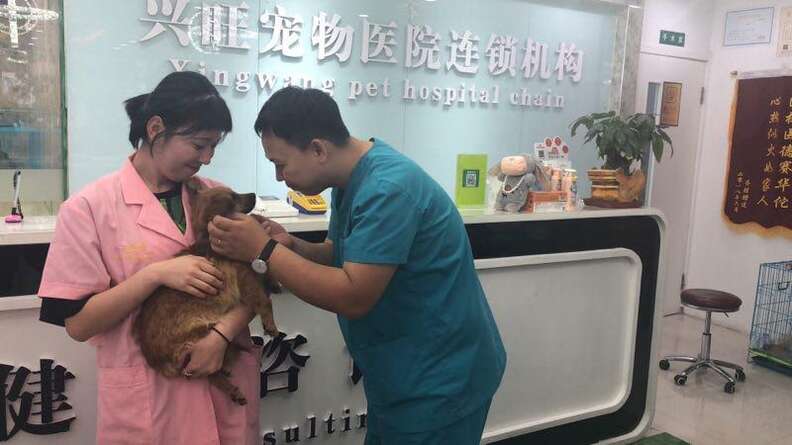 "For those dogs we can save, we make all their nightmares disappear," Yu said. "They are caught up in a hellish world where they are treated horribly and they must exist in a perpetual state of terror. We make that stop for them, and that's the best feeling in the world."
To help these 135 dogs make a full recovery, and to save more dogs from the Chinese dog meat industry, you can make
make a donation to HSI
.