No One Could Believe What They Found Inside Of This House
"To see them go from being so afraid to now jumping all over them and loving them and giving them kisses … is amazing."
It started out as a mission to save some dogs who were locked up in a pen without food or water. But when rescuers went to get them at a property in Midland County, Texas, they were shocked at what they discovered.
Crystal Carson, cofounder of Rescuers Without Borders, a U.S.-based organization that helps dogs in Texas as well as Turkey, was one of the people who went to the property in mid-October.
"The family happened to be there," Carson told The Dodo. "We spoke with them, and the father said, 'They all have to go. All of these dogs have to go.' And then they said, 'Oh, there's more in the house.' We were kind of like, 'What?' And he said, 'Yeah. Little ones.'"
Fearing the worst, Carson and the other rescuers, who included Ayse Hellig and Joyce Trower, asked the owners to bring out the puppies so they could assess their conditions.
"They proceeded to bring out 12 tiny puppies," Carson said. "Three of them fit in my hand and I'm only 110 pounds — my hands aren't big. They were extremely bloated, so we already knew that they were infected with parasites. There were fleas crawling all over them."
The rescuers decided to immediately take the puppies, as well as the two mother dogs, who'd been locked up in the pen outside. Some were very sick and needed to go directly to the vet, but others were immediately placed in foster homes.
These weren't the only dogs the team rescued. Over the course of the next week, rescuers returned to the property to save 13 more dogs and puppies. Some were living in a state of neglect in the outdoor pen, but others, like the puppies, were locked in the house.
"The house was absolute filth," Carson said. "There was pretty much no carpet … the hardwood floors were soaked with dog pee. There was feces everywhere. The stench was unbelievable. And the dogs were hiding in garbage … underneath piles of trash, laundry baskets and old blankets."
Thankfully, the rescuers were able to get all the dogs and puppies out of the house. Sadly a few puppies ended up dying from parvovirus, a deadly disease that attacks and breaks down a dog's intestinal linings. But most of the other dogs are doing extremely well. In fact, Carson is surprised by how well the dogs have adjusted to their new lives.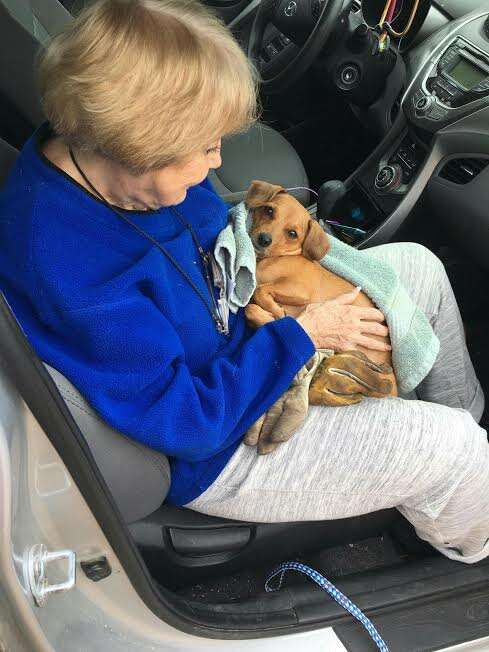 "They were skittish for the first couple of days at their foster homes," Carson said. "They really didn't know what to think … but now they're snuggling up on people's laps and they're getting their first baths."
Carson is particularly amazed by the transformation of two rescued dogs named Jack and Diane, who are being fostered by a local couple, Stephanie and David Shaw.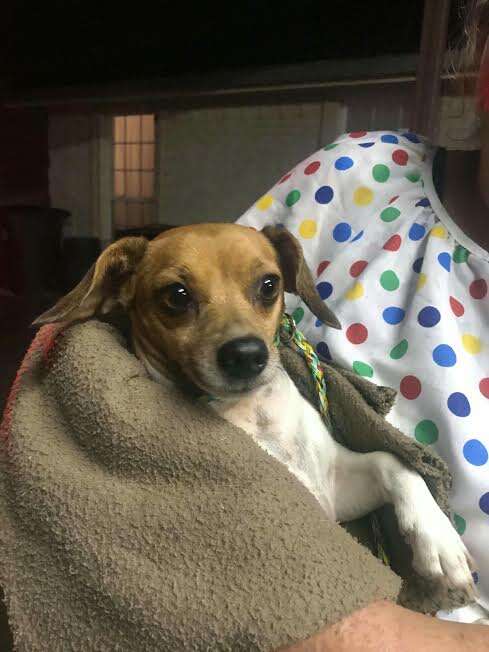 "To see them go from being so afraid to now jumping all over them and loving them and giving them kisses … is amazing," Carson said. "They have learned what a bath is, they're already potty trained and have been socialized with humans and other dogs and are doing great. Stephanie and David are exceptional fosters and we are beyond blessed they opened up their home to help us."
Being involved with this rescue has taken an emotional toll on Carson — but she said that it's all been worth it.
"In rescue, they always say that you lose your mind, but you find your soul," Carson said. "In this situation ... and it's very hard to see this many puppies on IVs and not knowing if they're going to make it. But at the same time … you see how happy they are. They just came right out of their shells, and I know they're going to make wonderful, wonderful pets, and they're probably going to get amazing homes."