This Dog's Terrifyingly Cute 'Killer' Costume Just Won Halloween
We're dead 😂
This pup's Halloween costume is a unique blend of "AAH!" and "AWW!"
With that spookiest of holidays fast approaching, pet owner Louis Betancourt decided to invite his dog Rico in on the fun. But rather than dress him in something purely sweet or funny, Betancourt added a dash of terror.
He dressed Rico as some sort of psycho killer — and as you'll soon see, it's scary cute.
Watching Rico running in his Chucky-like costume basically slayed Betancourt and his girlfriend.
"We burst into uncontrollable laughter," Betancourt said. "He's our son. We like to have fun with him on Halloween."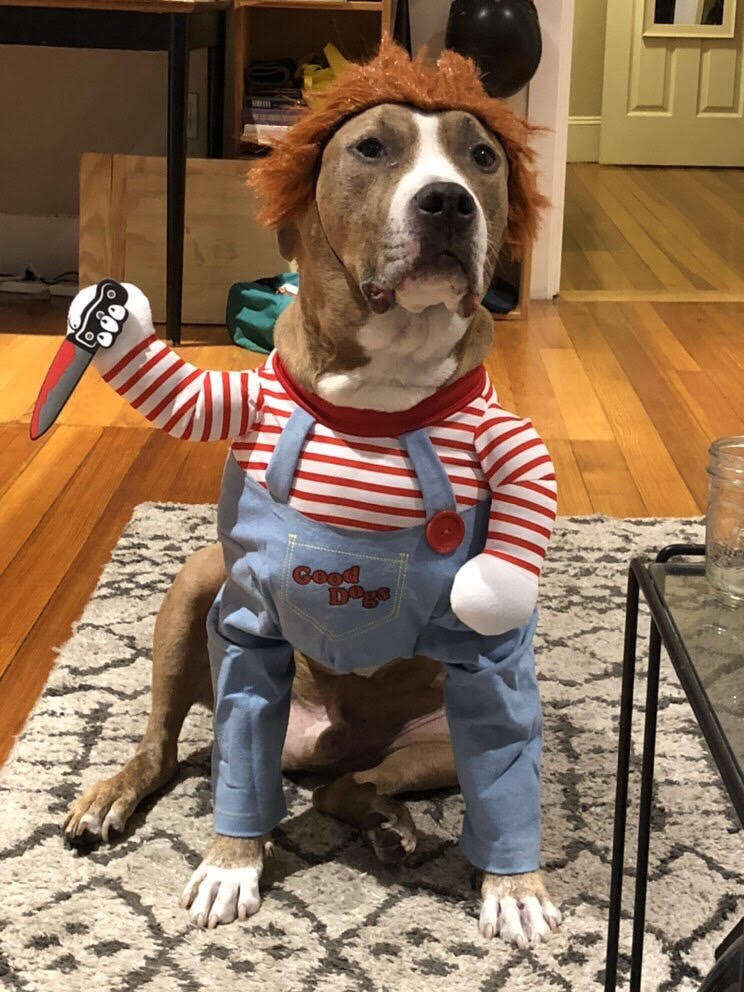 Fortunately, Rico, a rescue dog, simply delights in all the attention he gets from his parents. They know that, in reality, there's nothing scary about him at all — except, perhaps, how much they adore him.
"We love him to death," Betancourt said.