No One Could Believe Who Was Stuffed Inside These Burlap Bags
They were saved with just MINUTES to spare ❤️
It was a death that no animal should ever have to experience.
Stuffed into a hot, boarded-up truck, nearly 40 burlap sacks were strewn across the floor.
Inside each sack was a dog, tied up tightly with the bags shut around their necks. They had no hope left — they just laid there with their heads down.
They didn't know it then, but help was on the way.
Earlier last month, Humane Society International (HSI) received a tip about an operation in India that was trafficking dogs to be sold into the dog meat trade. Rescuers were dispatched to the area where the transport trucks were supposed to be — and found the 36 dogs inside, "just minutes away from being sold and slaughtered," according to an HSI Instagram post.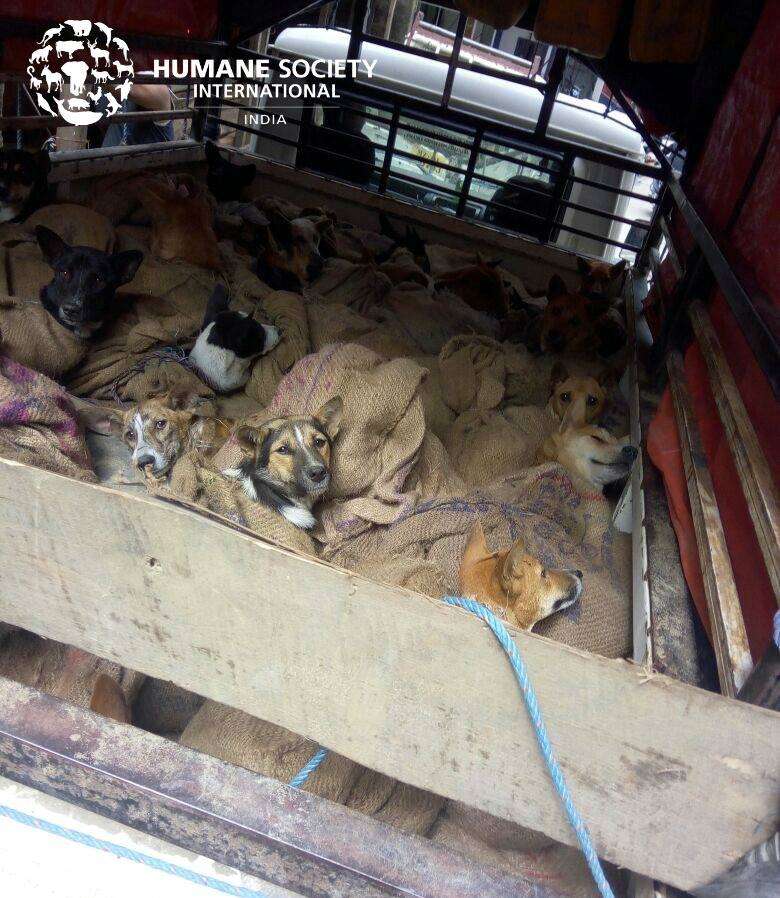 The dogs' second chance was here.
While the brutal dog meat trades in China and South Korea often take center stage, there is a hidden — and equally cruel — market for dogs for human consumption in India, as well.
While the practice is technically illegal in India, HSI estimates that more than 30,000 stray dogs and stolen pets are smuggled like these dogs were each year. They're then sold in live markets where they're beaten to death with wooden clubs, HSI reports.
HSI India managed to confiscate the animals, and on Friday, the organization received legal custody of the dogs after a court rejected the dog meat seller's application to get them back. In such a prevalent trade where thousands of animals are killed, every life saved is monumental.
While many of the dogs are still recovering from infections, injured limbs and emotional trauma, it's clear the dogs know they're finally safe and loved.
The rescue team couldn't be happier to see the dogs start experiencing life again after everything they've been through.
"We are fortunate to have saved the lives of these dogs," rescuers said. "[We] hope that they will only get better from now on."