Dog Insists On Guarding Pregnant Mom Everywhere She Goes
"It's gotten worse closer to the due date."
If Jess Christoffers ever doubted whether her dogs could tell that she was pregnant — she doesn't now.
As her belly has grown, her two pups, Rocky and Diogee, have become obsessed with it. "They both rest on my belly all the time," Christoffers told The Dodo. "Rocky more, though."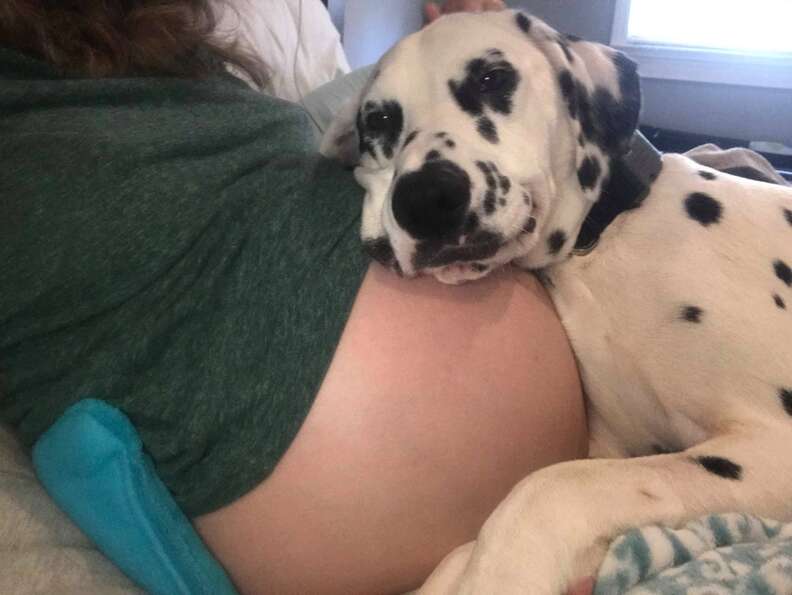 Christoffers decided to adopt Rocky about a month ago as a companion for Diogee. "I knew Diogee would need a friend to stay busy with when the baby comes," she said.
But instead of distracting Diogee from his mom's pregnancy, Rocky quickly teamed up with him — watching and protecting her all hours of the day. "They're both constantly attached to me," Christoffers said. "Diogee used to greet my boyfriend at the door but now he sits up and just stays with me."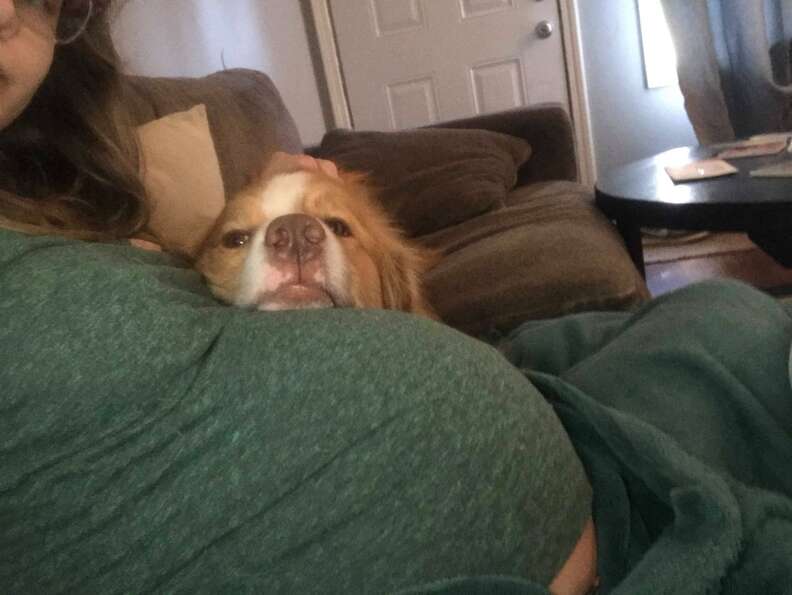 Dogs can sniff out changes in their owner's body chemistry — such as a rise in hormone levels during pregnancy. They may also pick up on changes in their mom's mood or mobility, which can lead them to become more protective.
While not every dog is attuned to these changes, Diogee and Rocky clearly are. For the past month, the two pups have spent their time glued to their mom's side or acting as her security detail.
"[Diogee] guards the house like a madman lately," Christoffers said. "Delivery drivers don't even like coming near our living room window. It's gotten worse closer to the due date."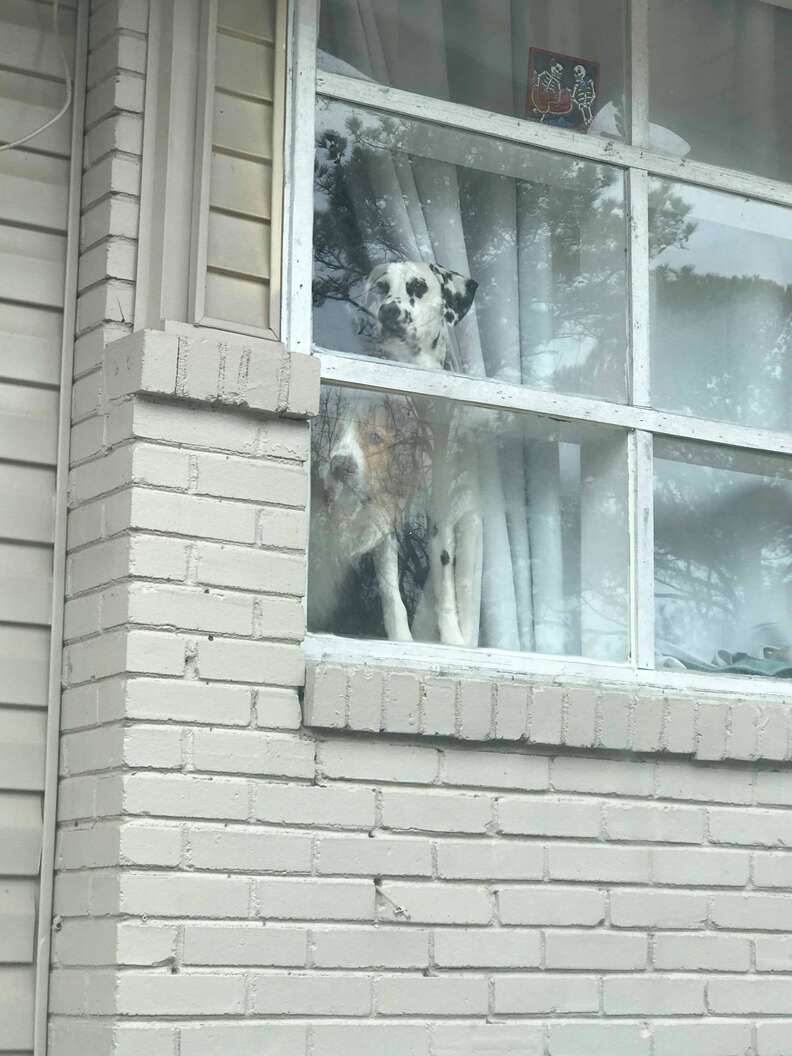 Luckily for the pups, they're rarely alone, thanks to their mom's job at a doggy day care. While Christoffers works, her pups get to play with the other residents, taking a break from their guard duties.
With only a few weeks to go, the entire family is busy preparing for the new arrival — and the dogs can't wait to meet their sibling.
Christoffers is ready to have some personal space back, but she knows Diogee and Rocky will protect the new baby with as much love and commitment as they give to her.