Dogs Rescued From Crowded Home Can't Stop Smiling At Rescuers
They were so grateful to finally be loved ❤️️
After some neighbors expressed concerns, local police asked the RSPCA to check out a home in Hull, England, where it was suspected that many dogs were living in unsuitable conditions. Jilly Dickinson, an inspector with the RSPCA, went out to the home — and was absolutely shocked by what she found.
"The environment was not at all suitable for these dogs, who were all very nervous," Dickinson said in a press release. "The living room, where half of them were living, was dirty and smelly as they were going to the toilet inside. The other half lived in an outbuilding in the garden which was also in poor condition."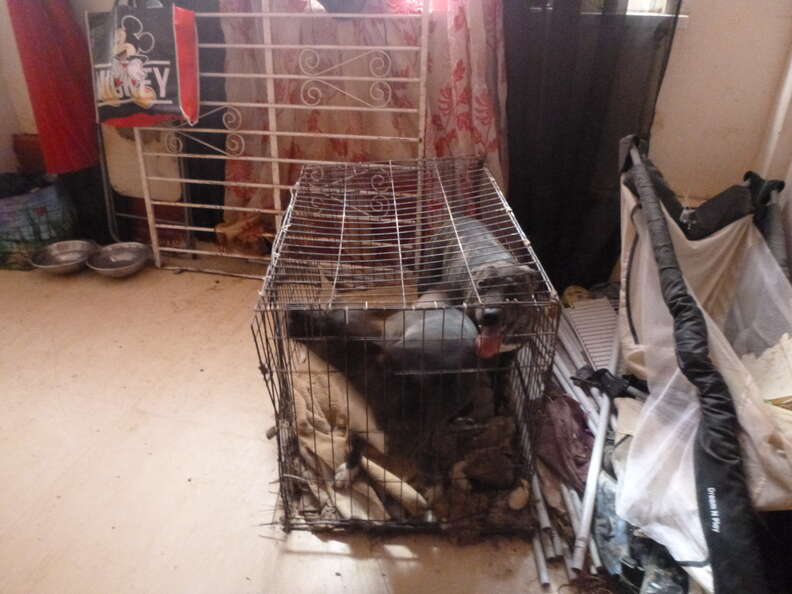 There were nine dogs altogether, and Dickinson suspected that having so many dogs had overwhelmed their owner, a woman named Melanie Jayne Melville, and led to the chaotic and concerning environment. The dogs clearly hadn't gone out much and therefore were not well-socialized. The woman did seem to care about the dogs, though, so Dickinson tried to give her some advice to turn the situation around.
"We initially tried to work with Melville to help her improve the conditions and offered neutering vouchers, as none of the dogs were neutered," Dickinson said. "We offered to visit again to check on the conditions and gave her advice on socializing the dogs."
Hoping that Melville would take her advice and really work on improving things for the sake of her dogs, Dickinson returned a month later — and was dismayed to find that nothing had changed. In fact, things had gotten worse.
Since the animals weren't safe there, all nine dogs were taken in by the RSPCA. Most of the dogs were so nervous and awkward that they had no idea how to walk on a leash, so Dickinson had to carry each of the dogs one by one to her van. The dogs were confused and had no idea what was happening …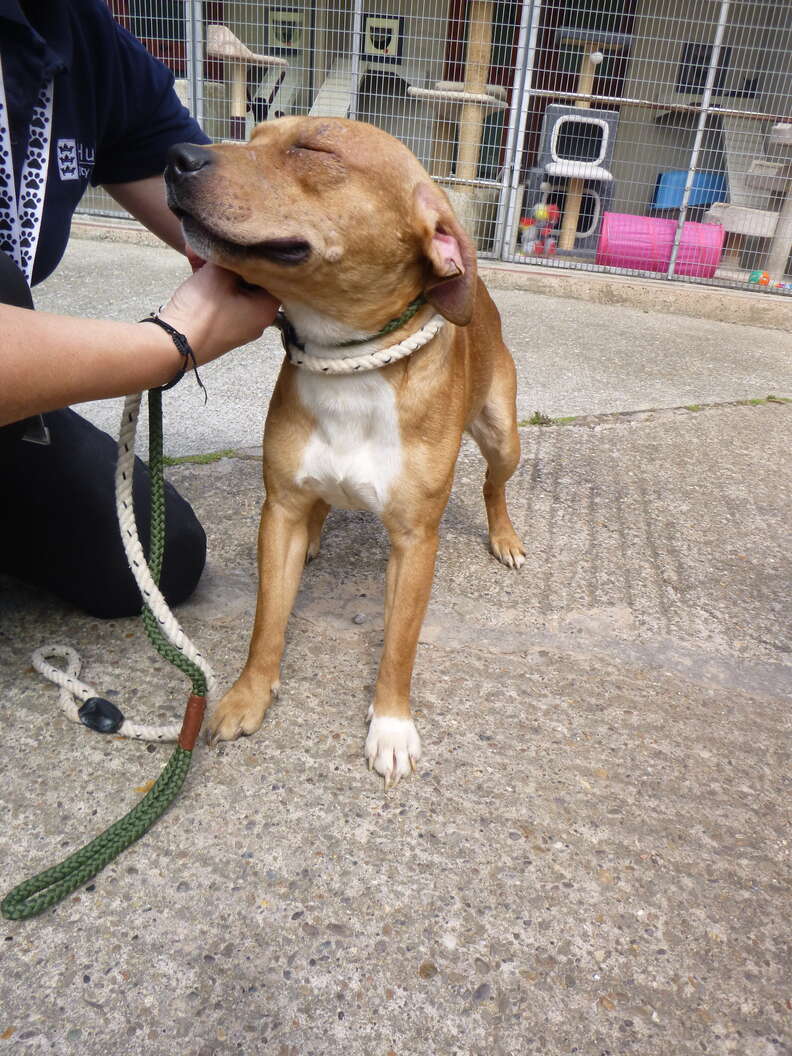 … but once they were in the arms of their rescuers and new friends at the RSPCA, they simply couldn't stop smiling.
As soon as they realized they were free, the dogs couldn't have been more grateful, and thanked their rescuers with smiles and tail wags. Even though they were all nervous and poorly socialized, they were still sweet and eager to please, and everyone was immediately confident that they were going to be just fine.
"They have all improved massively," Dickinson said. "They were so nervous at first but they are now much better with people and other dogs. They have come on leaps and bounds, are much more friendly and confident and should do brilliantly in new, suitable homes."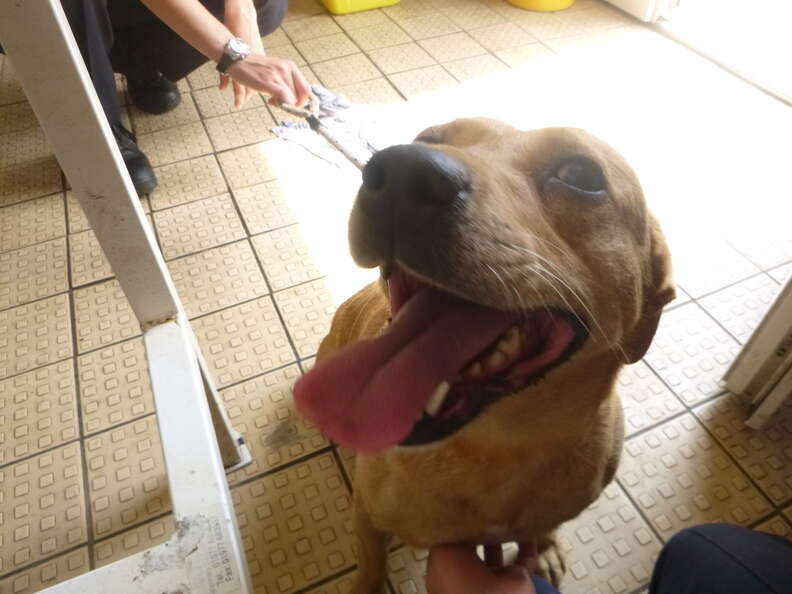 As for their former owner, Melville pled guilty to two Animal Welfare Act offenses, and was sentenced to a 10-year ban on having animals, multiple fines and 200 hours of community service. She also has to take part in a 15-day rehabilitation program.
Luckily, all nine dogs are safe and happy now, and will eventually have incredible forever homes where they'll never have to worry about being neglected again.
If you'd like to help other dogs in need, you can
donate to the RSPCA
.
If you're interested in adopting one of these dogs once they're ready, you can
contact the RSPCA
for more information.