Last week was a busy one for the team at the Brandywine Valley SPCA. In two short days, they took in 92 dogs and cats who'd been rescued from two separate hoarding situations.
"It was a little bit of an overwhelming week," Linda Torelli, director of marketing at Brandywine Valley SPCA, told The Dodo. "It's hard to see that many animals suffering, but we try to look ahead. We're really grateful that we got those animals out of those situations and into our care."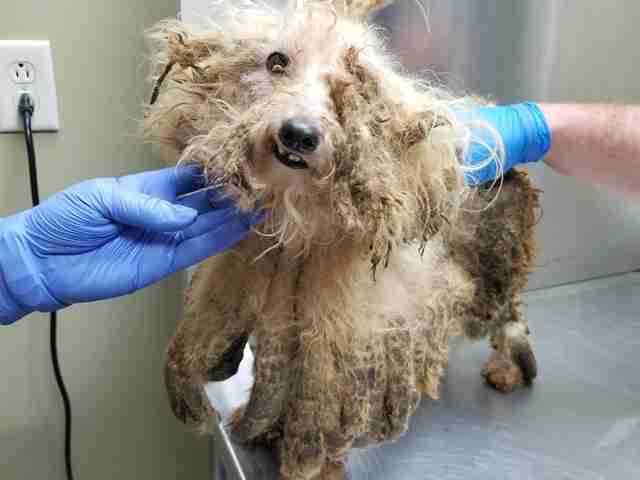 The first lot of animals came from a residence in Delaware. When an elderly man went into the hospital, his family discovered 31 dogs and one cat living in squalor, and they immediately contacted the office of animal welfare, according to a local news report.
"The conditions were pretty horrific for those animals," Torelli said. "There was no sign of recent food or water, and the animals were in pretty poor conditions."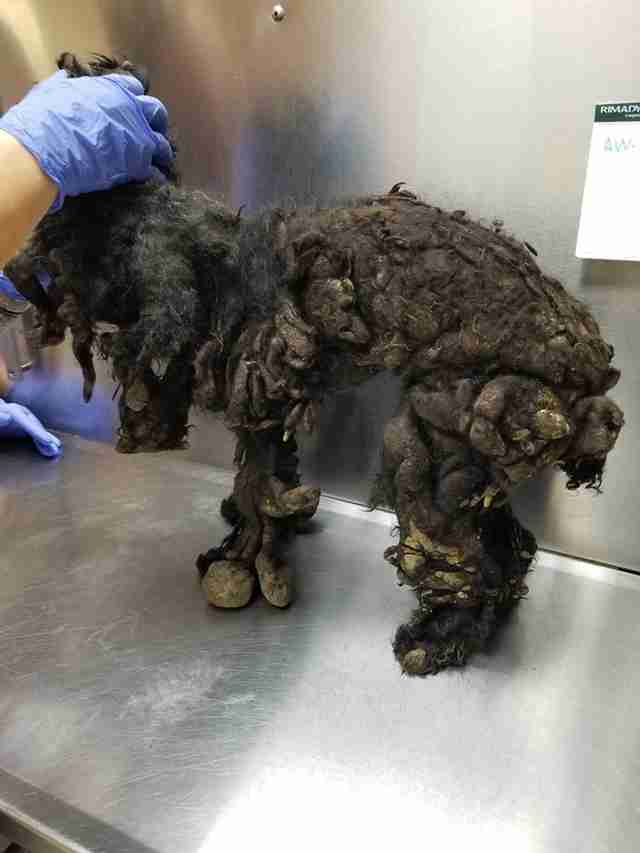 The dogs were extremely emaciated, but their skinny bodies were covered in thick, matted fur.
"The matting had gone on for so long, that, in some cases, the animals' legs were pulled together and they couldn't stand anymore," she added. "So it was not just a cosmetic issue — it was really a health and well-being issue at that point."
Rescuers got the animals out as quickly as possible, and transferred them to the Brandywine Valley SPCA in West Chester, Pennsylvania. But for some, help had come too late.
"One of the dogs actually had to be euthanized that evening of the rescue — it was so far gone by the time it was rescued," Torelli said. "And then they also found the remains of 43 dogs on the property."
The team at the Brandywine Valley SPCA did everything they could to help the remaining animals. Grooming was definitely a priority.
"We had a groomer come in over the course of a couple days," Torelli said. "It was amazing to see the difference. From when they came in to when they were groomed, it was literally like the weight was lifted off those animals. They perked up, and they could move again. It was incredible."
The team also put the dogs on a special feeding program, during which they have to be closely monitored.
"What happens when animals are emaciated is their body organs actually shut down, and they're not able to process food as easily," Torelli said. "You might see an animal that hasn't eaten in a long time, and they want to give it a whole bunch of food — but their bodies may not be able to process it and that can really harm them."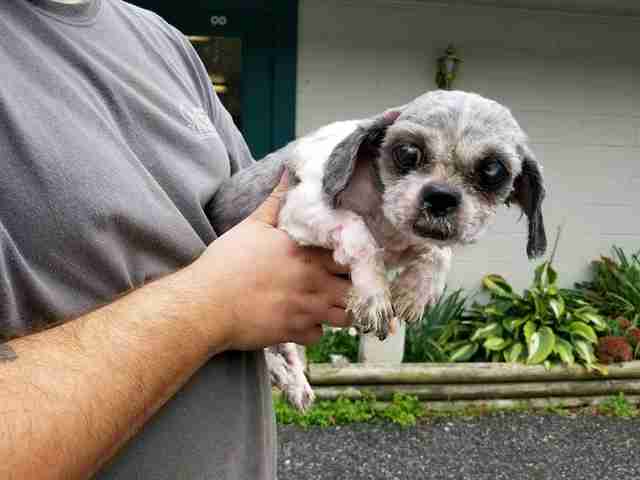 Two days after rescuing the dogs, the Brandywine Valley SPCA was called in to remove 60 Persian cats from a home in West Whiteland, Pennsylvania.
"It was an unfortunate coincidence that we saw two tragic cases like that in one week," Torelli said.
Like the dogs, the cats were living in filth, and they had plenty of health issues.
"They were in crates and basically living in their own waste," Torelli said. "Their condition was more difficult from a care point of view — they had some upper respiratory infections, some eye issues that needed to be addressed."
But the rescued cats have recovered particularly well — and more than half of them have already been adopted into homes.
"The best thing for them was to get them into homes, where they could be safe and start to feel loved," Torelli said. "We do have some that are going to stay back in our care, but for the most part, they were all ready for adoption."
The dogs, on the other hand, will need to stay in care a while longer. "We're not placing them up for adoption until they're healthy and strong," Torelli said.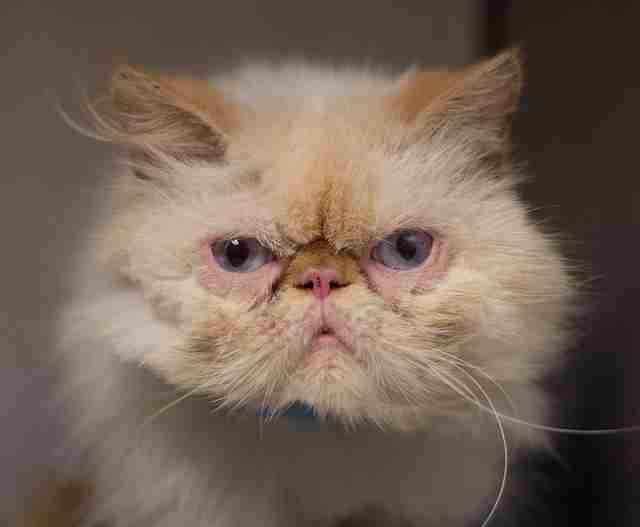 To help protect animals from situations like this, Torelli stressed the importance of reporting any suspected animal cruelty.
"Animals in situations like this really depend on friends and family and neighbors to report anything unusual to the authorities," Torelli said. "Most cruelty cases come to light because someone close to the situation stands up and makes a phone call. We so depend on the public to help us uncover these things."