Stray Dog Got Jug Stuck On Head And Couldn't Eat For 11 Days
He's such a survivor — and looking for a forever family now.
The stray dog was desperate for something to eat. He was sniffing through people's garbage in Ridgeview, West Virginia, when he found a large plastic jug that once held cheese balls. He stuck his head inside to lick the leftover crumbs, but this led to a predicament — he couldn't get his head back out.
A few weeks ago, Eva Kordusky, the president and rescue coordinator for Boone Animal Rescue Coalition (B.A.R.C.), got a call about the dog from a postal worker friend who does the mail route in Ridgeview. Locals had seen the dog wandering the area for the last three days, but no one had managed to catch him — and every day that passed was a day the dog couldn't get food or water.
Kordusky hurried to the spot where the dog had last been seen but didn't find him.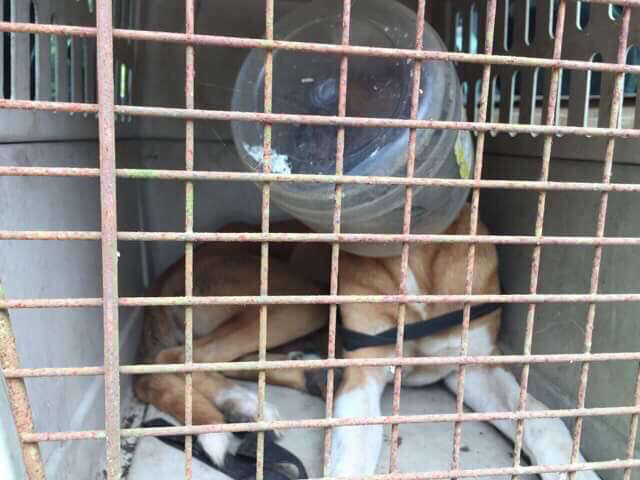 "He was long gone," Kordusky told The Dodo. "He was hiding."
Kordusky tried setting up a humane trap, but quickly realized the fault in this plan.
"Since he had that jug on his head, he couldn't eat, he couldn't drink, he couldn't smell, so the trap didn't work," she said.
Days passed, and the dog was still on the loose. Lots of people went out to try and catch him, including a local dog lover named Nikki Bell.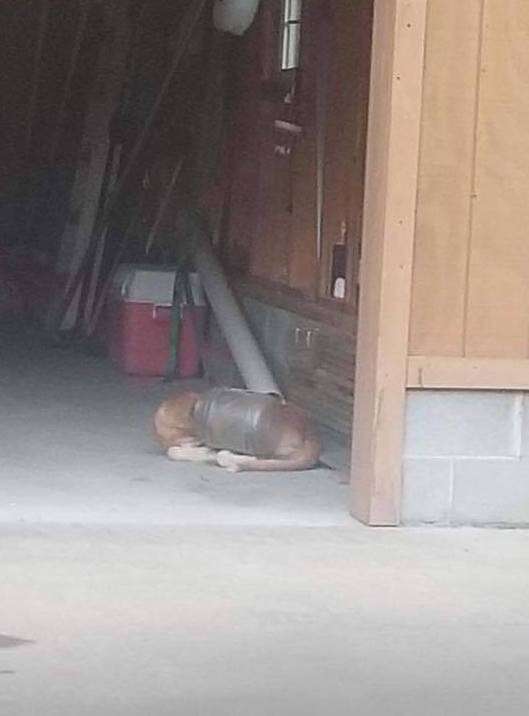 "She was very instrumental in organizing a search party," Kordusky said. "They went out on Thursday night and were able to discover that he was in a garage."
It was a local man's garage. At first, the rescuers thought they could just close the garage door to trap the dog, but the automatic garage door was very slow and loud when it went down, and whenever they tried to lower it, the dog dashed back onto the street before the door closed.
"We almost had him twice, but he didn't want to be caught, and it was just amazing that even after having his head stuck in that thing for 9 or 10 days, that he had that much strength to just plow through," Kordusky said.
Luckily, the dog kept returning to the garage, and the rescue team figured out what to do.
"They went out again on Friday," Kordusky said. "We ... knew that he was in a garage. One of our volunteers took a roll of chain-link fencing that we laid in front of the garage where we knew he was hanging out. Then Saturday morning, while he was sleeping …. they slowly crept up [and] put that fencing up. Then the homeowner pulled the garage door shut, and we had him contained."
"He was scared to death," Kordusky added. "He felt very vulnerable with that jug on his head, and didn't know what these humans were all about. Another volunteer — she's a vet tech, so seasoned with working with uncooperative animals — was able to get that slip lead around his neck, and she brought him a large crate."
The vet tech took the dog straight to the clinic, where he was sedated and the jug removed. The jug had been over the dog's head for 11 days.
"It's amazing that he survived," Kordusky said. "It really is."
The dog, who was named Jughead after his fiasco, was released from the clinic the next day, and Kordusky started fostering him. He'll stay with Kordusky until he's recovered from a few other medical issues, including Lyme disease and anemia, which were the result of living on the streets.
Jughead may have been shy when he was a loose stray with a jug on his head, but he's a completely different dog now — and he's on the market for a forever home.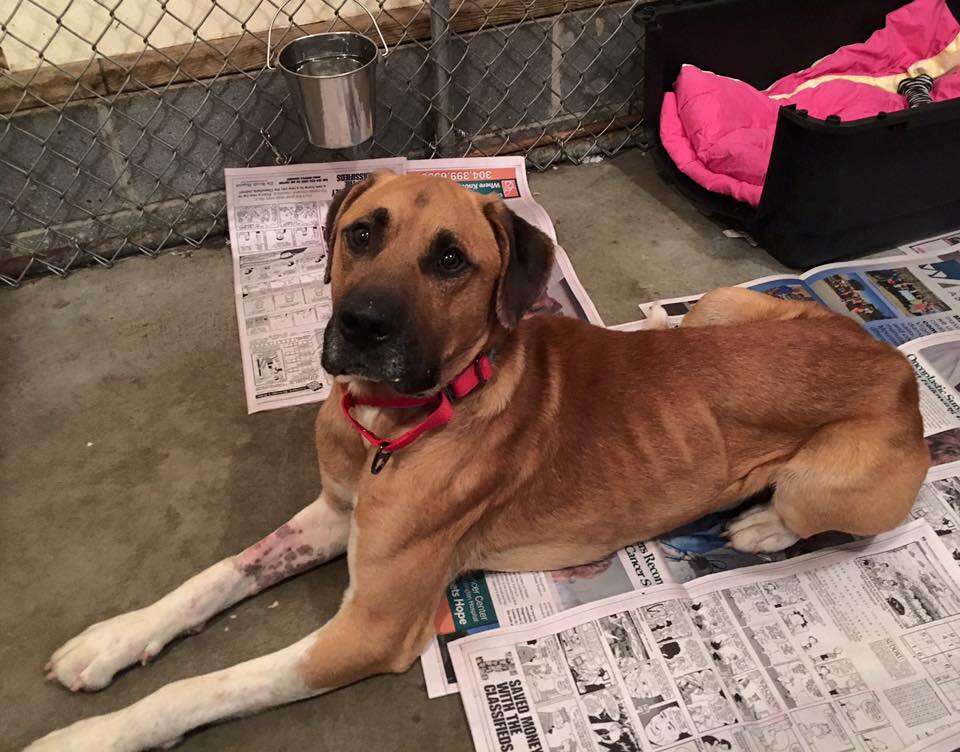 "He's a happy-go-lucky dog," Kordusky said. "He likes people, he likes to meet new people. He's super friendly. He knows how to sit and give his paw. He takes treats nicely."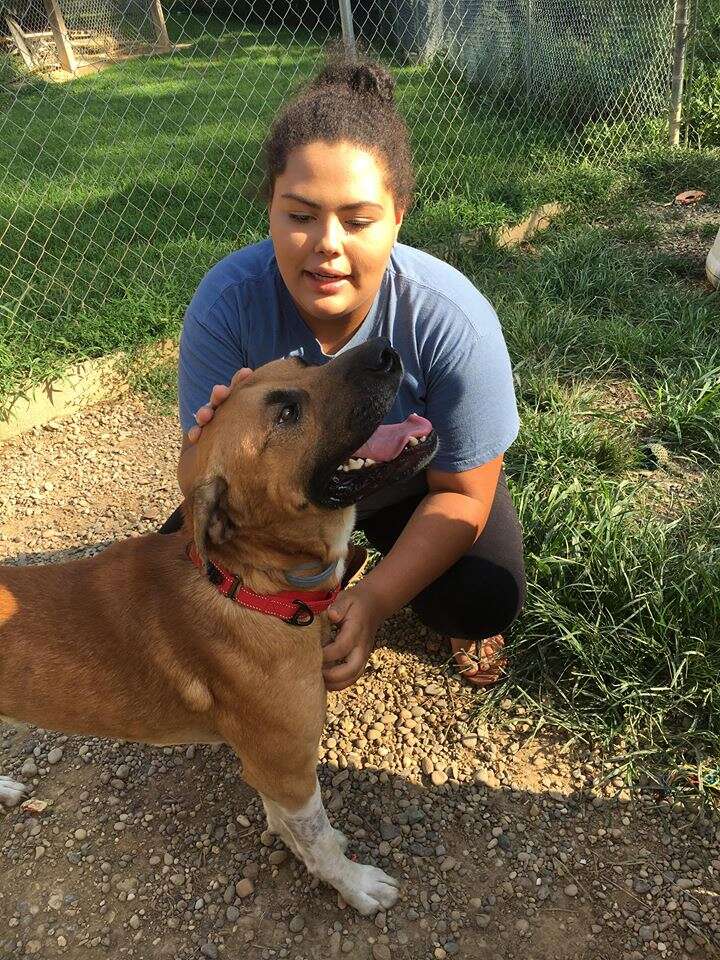 "I'm sure he'd make a great couch potato buddy, but he'd also make a great hiking buddy for an active family," she added. "He's a fantastic dog, and he's going to make someone a great pet."