Little Pup Is So Worried Watching Favorite Toy Get 'Surgery'
"I have to keep reassuring him that the Grinch will be OK" 💕
Three years ago, Jenny Chau Le bought her dog Simba a plush toy Grinch for Christmas. For Simba, it was the perfect gift — however, Chau Le can't help but regret her choice just a little.
Ever since Simba received the gift, he and his Grinch have been inseparable. The green plush toy is about as big as the Yorkie mix, which makes it perfect for cuddling and dragging around.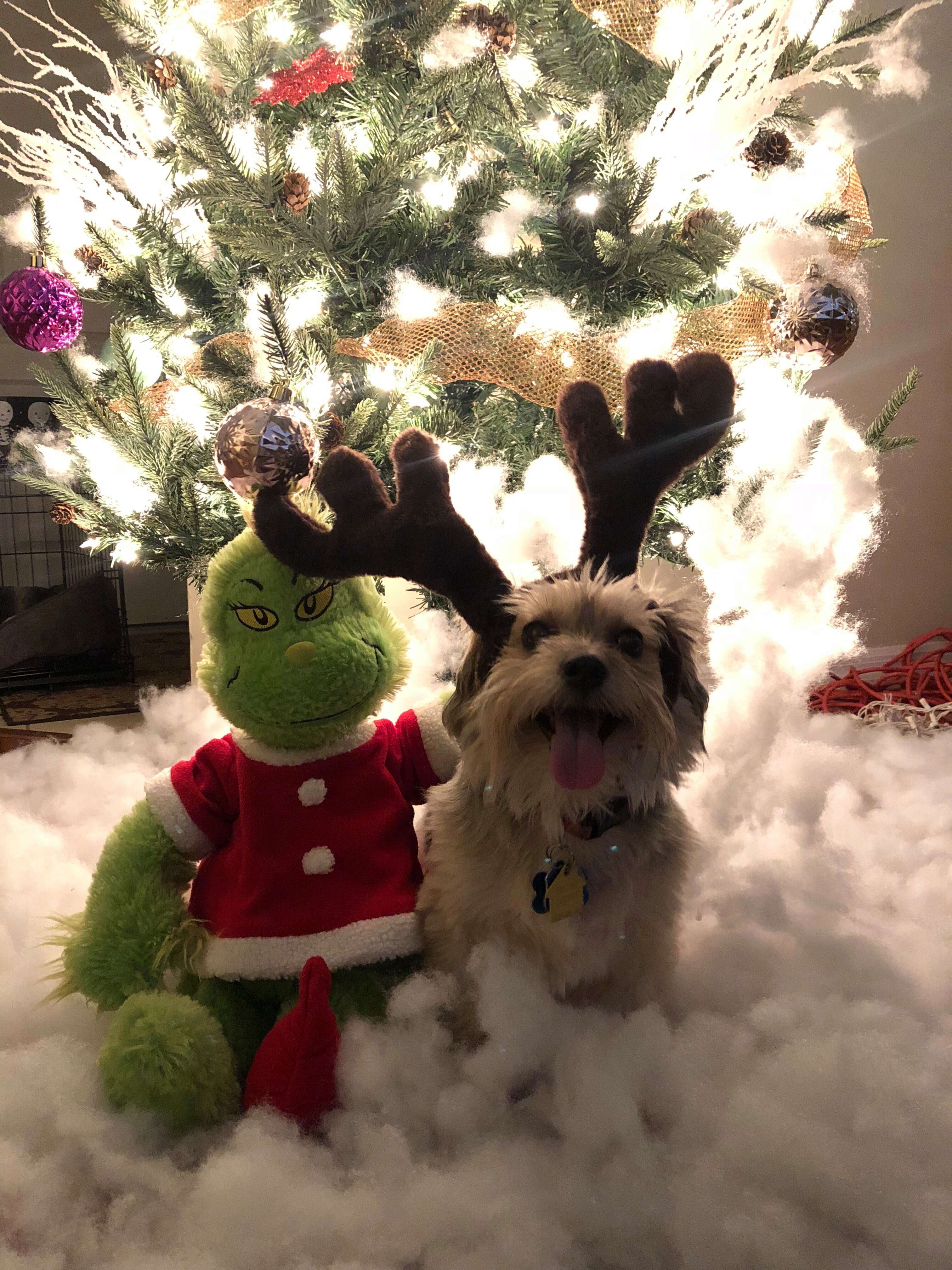 Years of play have taken a toll on the toy, and Chau Le was desperate to replace it. Simba, however, had other ideas.
"After having it for so long the Grinch became dirty and was falling apart," Chau Le told The Dodo. "I tried buying him countless toys to play with so I could throw the Grinch away. Simba somehow knew and was searching all over the house for it."
"I knew [then] I couldn't throw it away, so I continue to wash and sew it back together," she added.
Chau Le is careful when she sews the precious toy back together. She treats it gently and performs the "surgery" right in front of Simba so he won't worry.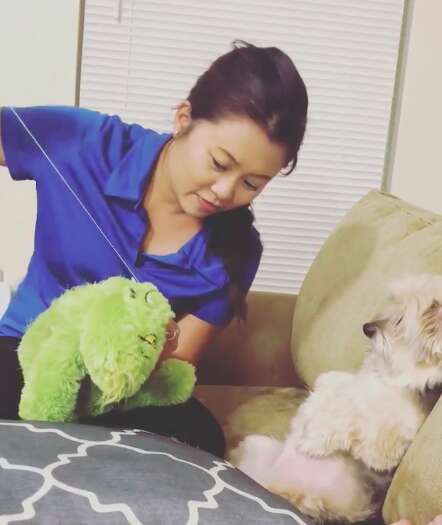 Simba acts like a worried parent anytime he watches his precious Grinch get mended: "He sits and whines a little bit when he's watching the Grinch get repaired," Chau Le said. "So I have to keep reassuring him that the Grinch will be OK. He searches the house for it when the Grinch is being washed."
You can watch the adorable video of one of the Grinch's surgeries here:
Over the years, the Grinch has needed quite a bit of TLC to survive. Even Chau Le is shocked at how many times she's had to repair it: "I would say 20 times."
Still, if that is what it takes to keep Simba happy, Chau Le will gladly do it. She understands what it's like to love someone as much as Simba loves his Grinch toy.
"I remember putting my face close to his tiny face [when I first got him] and he nibbled on my nose," Chau Le said. "He even followed me when I placed him back on the floor. That's when I knew I would love this dog forever."