Dog Almost Put Down By Owner Has Been Waiting For A Home For 466 Days
"Many people don't even want to hear about him and he gets overlooked time and time again. It's so sad."
In 2016, Link's former owner brought him to a veterinary practice and asked the vets there if they would put Link down — for no apparent reason at all. Luckily, the vets refused, and instead contacted the RSPCA to see if the rescue could take Link in and try to find him a wonderful new home. 
"Link was extremely lucky to be saved when his previous owner decided to have him put to sleep for no good reason," a spokeswoman from the RSPCA Isle of Thanet branch said in a press release. "We were happy to step in and give this lovely boy a chance but, unfortunately, it's not been easy for him."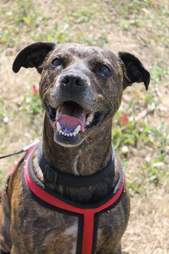 RSPCA
Since arriving in the care of the RSPCA, Link has been adopted a few times, but each time he was unfortunately returned to the shelter once again. None of the homes were quite the right fit for him, and everyone at the shelter is desperately hoping that the next family who shows interest in him will be the one he's been waiting for all along.
The 9-year-old dog has now been with the RSPCA for over 466 days, despite being a sweet, gentle dog who would make the best addition to any lucky family.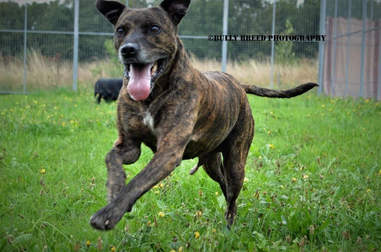 RSPCA
"Unfortunately, he's continually overlooked and we can't understand why," the spokeswoman said. "It could be due to his breed, his color or his age. Many people don't even want to hear about him and he gets overlooked time and time again. It's so sad."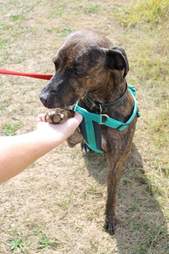 RSPCA
Link does have some quirks about him, but he is incredibly receptive to training and seems to love learning new skills. He's a very excitable dog and sometimes struggles to stay calm while walking on a leash, and he also gets scared of loud or unfamiliar noises and of being left alone. He therefore needs a family who is willing to work with him to overcome these issues. He does need to be the only pet in the house, but could easily live with children.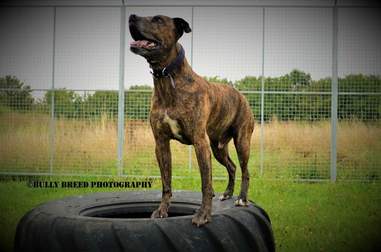 RSPCA
Link has charmed and won the hearts of every single person he's come across during his time at the shelter, and everyone is rooting for him and hoping that very, very soon, he'll find the perfect forever family.
"Link really is a fantastic dog," the spokeswoman said. "All of the staff and volunteers love him terribly and we know he'll be a loyal friend and wonderful addition to the family. He has so much love to give and would bring his new owners so much joy. You just can't help but smile when you're with him — someone just needs to give him a chance."