Dog Is So Excited To See His Dad One Last Time
"Patch was just licking him everywhere ... everyone was welling up just to witness this."
When John Vincent had to be admitted to hospice care, his dog Patch was taken in by Albuquerque Animal Welfare in New Mexico. From the beginning, the little dog was sweet, calm and a total joy to have around, and all of his new friends at the shelter knew that his dad must be missing him so much.
Not long after Patch arrived, the Hospice Center at the Raymond G. Murphy Veterans Affairs Medical Center, where Vincent was staying, contacted the shelter to make a request: Patch's dad wanted to see his best friend one last time. Of course, everyone at the shelter immediately agreed and began setting the plan in motion.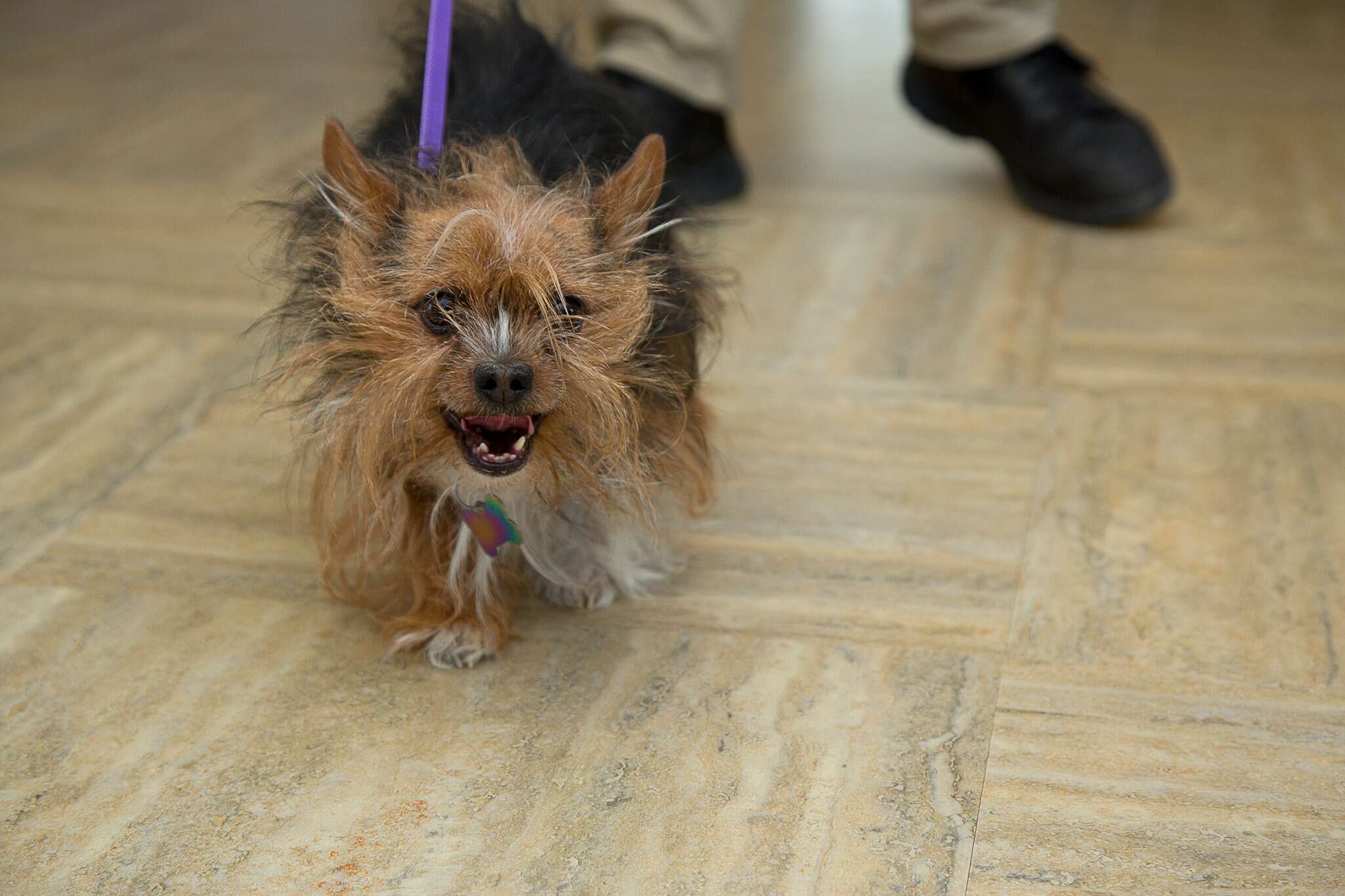 "We said, 'Tell us when and where,' this wasn't even a question," Danny Nevarez, the director of Albuquerque Animal Welfare, told The Dodo.
On the day of the visit, the shelter staffers loaded Patch into the car and headed to the hospice center. As they drove, Patch was incredibly calm, just enjoying the ride — but as soon as they turned onto the street where the hospice center was, something changed.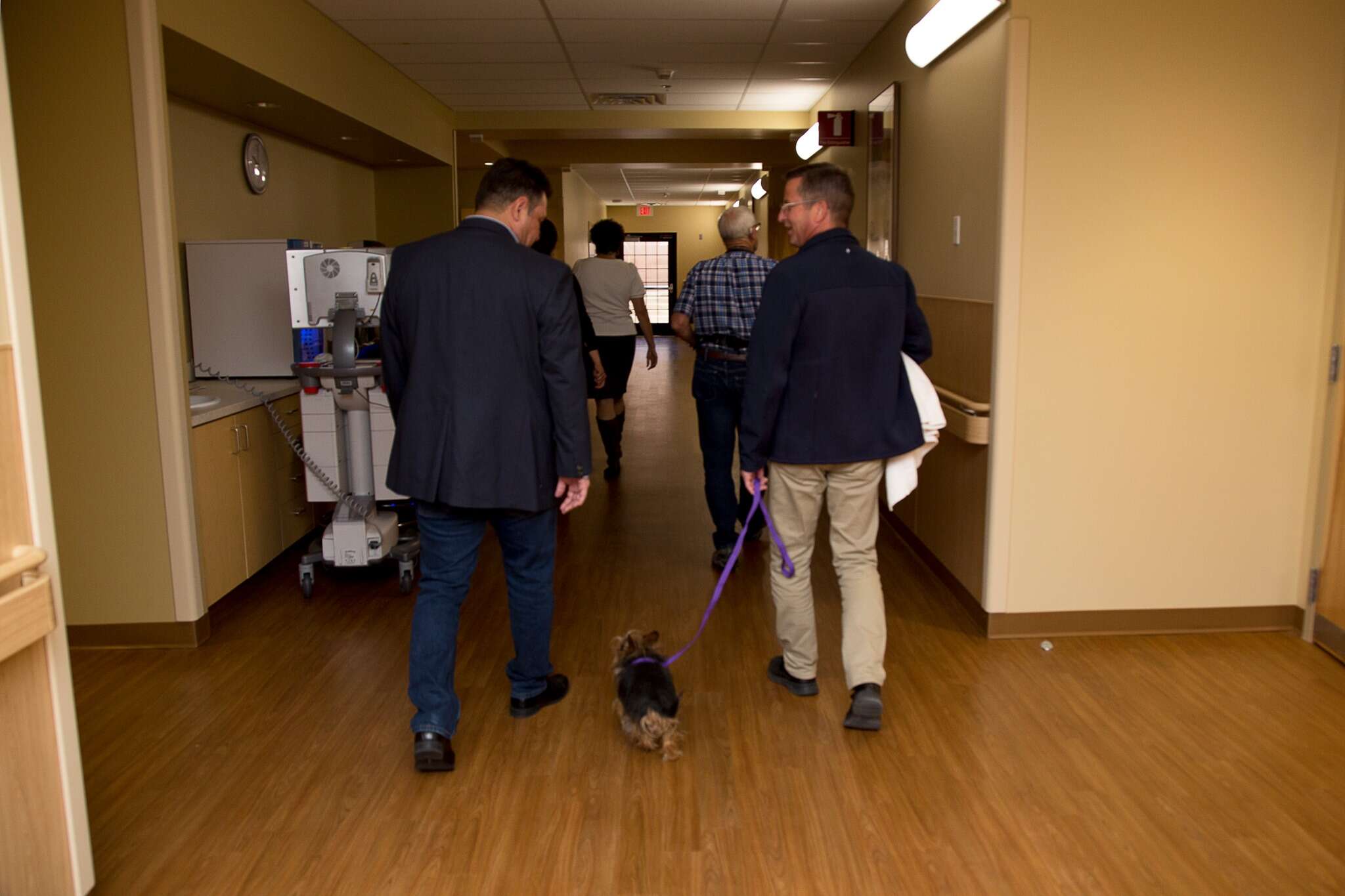 "Even though he'd never been there before, he put his paws up onto the window and started whimpering, and everyone was like, 'Oh my God, he knows, he knows what's about to happen,'" Nevarez said.
Somehow, Patch seemed to know he was going to see his dad, and he couldn't have been more excited.
Patch and his shelter friends headed into the hospice center and over to his dad's room …
… and as soon as the pair were reunited, it was as if they'd never been apart at all.
"Patch was just licking him everywhere, just burrowing his head into Mr. Vincent's chest," Nevarez said. "Everyone was welling up just to witness this."
As they cuddled and reconnected, it was clear that they needed some more time together. The center asked if Patch could stay the whole day, and everyone from the shelter agreed, making sure Patch was set up with everything he would need to spend the day with his dad.
At the end of the day, the shelter staffers went back to pick Patch up, and the pair said their sweet goodbyes. Everyone was so thrilled that they were able to make the day happen for Patch and his dad, and as soon as they got back to the shelter, they turned to their next mission: finding Patch a new forever home.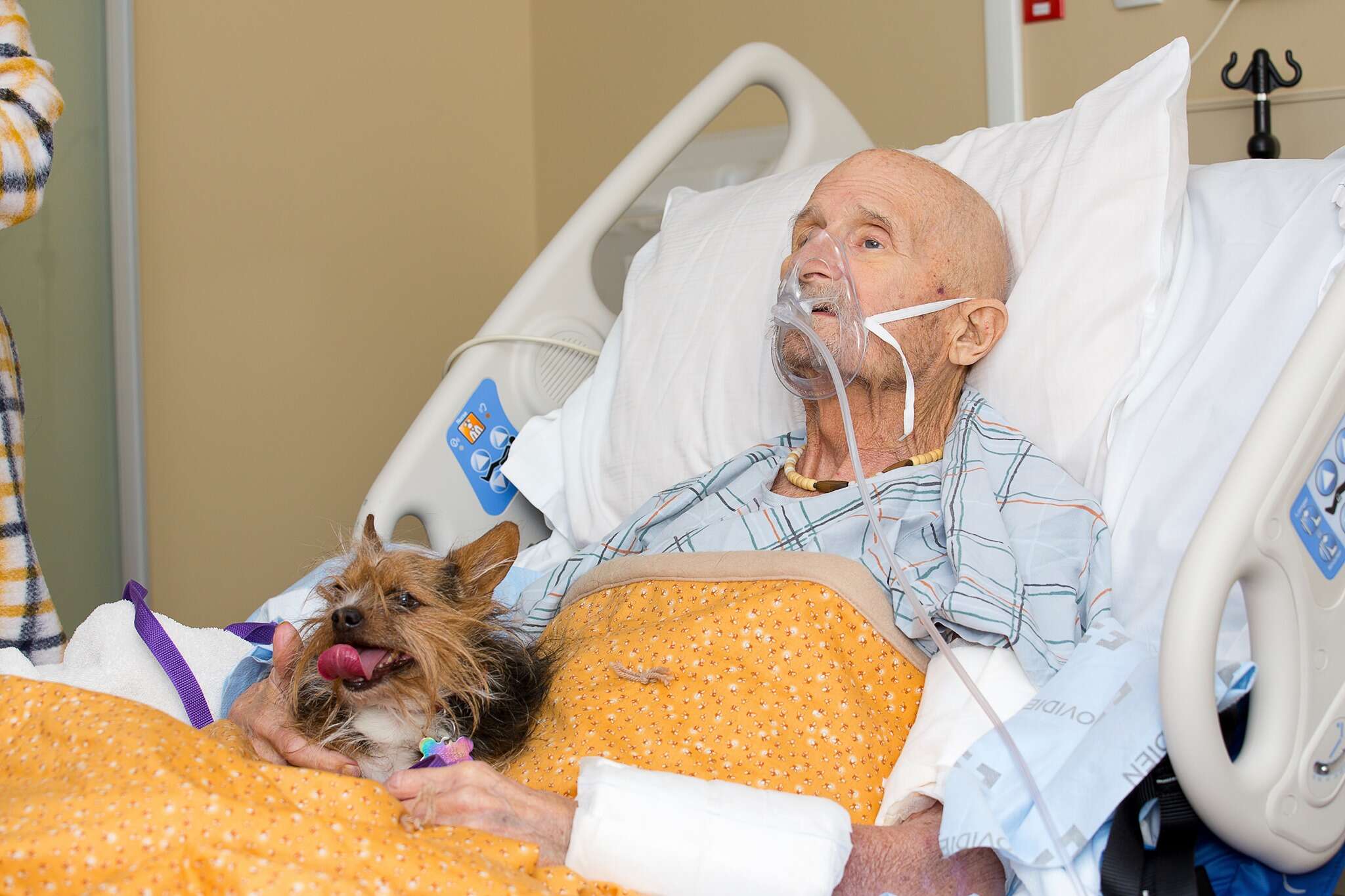 This new mission didn't take long to complete, though, because shortly after the reunion, a volunteer approached Nevarez and told him that Patch was meant to be his dog.
Like Vincent, the volunteer is also a veteran. Not only did he vow to give Patch the best life he could, he said that he couldn't let Vincent spend his remaining time on Earth alone — and so he would visit Vincent constantly, with Patch, to make sure that his veteran brother felt safe and loved.
No one could have thought up a happier ending, so Patch was adopted by the volunteer and will be spending lots of time at the hospice center with both his dads. As soon as it was official, Patch's new dad got him a haircut and everything he would need for his new life, and everyone is so happy with how things worked out.
"He's all shined up and settling in," Nevarez said.