Dog Is VERY Concerned When Her Favorite Toy Gets Washed
"She tried to rescue her friend from the evil machine."
When Olivia first arrived in her new home in Denmark last December, her mom gave her a stuffed horse, and the sweet puppy quickly fell in love with it. To this day, it's still her favorite toy, and she's always been very protective of it.
Recently, Olivia's mom noticed that "Horsey" was getting a bit dirty from being loved on so much, and decided to throw it in the wash. Olivia noticed her mom put Horsey in the washing machine — and she was not at all excited to see her beloved toy spinning around in there.
"She tried to rescue her friend from the evil machine," Natascha Nielsen, Olivia's mom, told The Dodo. "She was very displeased about it being washed."
Olivia barked and barked at the machine, trying to figure out a way to get Horsey out of there — and when she realized she couldn't, she decided to go and protect her remaining toys from the terrible washing machine, just in case.
"She sat there for a while and then waited out the time, stalking me as [if] to check if I was going to do something bad to the other toys," Nielsen said.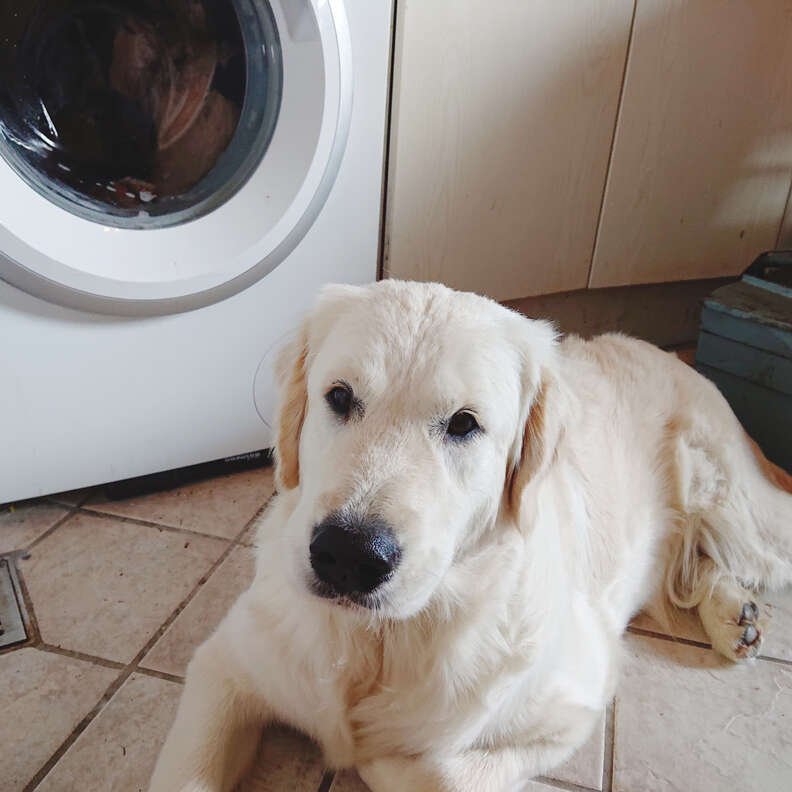 Finally, after what seemed like forever, Horsey was clean and dry. Nielsen brought the beloved toy back to Olivia …
… and she couldn't have been happier to see her best friend again.
As soon as she got Horsey back, Olivia wouldn't let the toy out of her sight — just in case her mom got any funny ideas and tried to put it back in the washing machine again.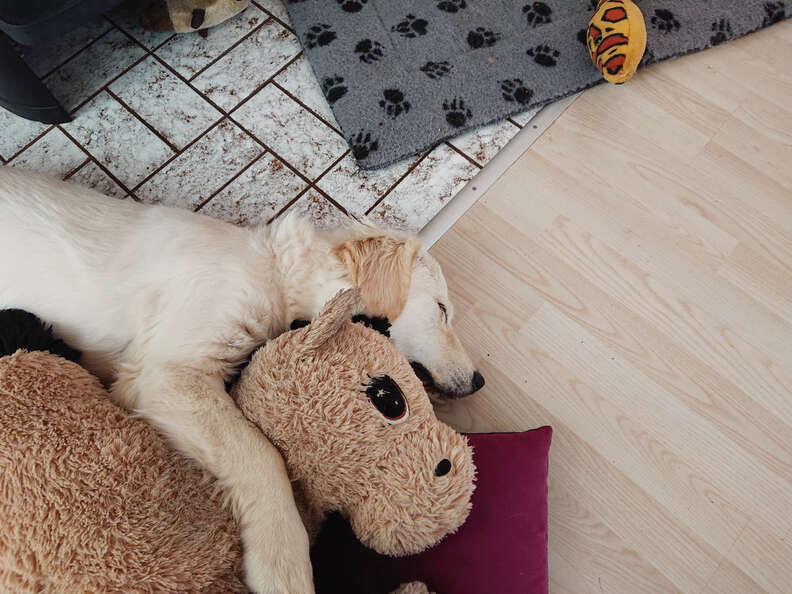 "After getting Horsey back, she played with her best friend for hours," Nielsen said. "I'm fairly certain that she thinks I did something evil to it."