Dog Left To Die At 'Dumping Ground' Couldn't Believe Help Finally Came
He couldn't stop wagging his tail.
When a woman in Fort Worth, Texas, spotted a dog by the side of the road, sniffing around for scraps of food, she immediately pulled over.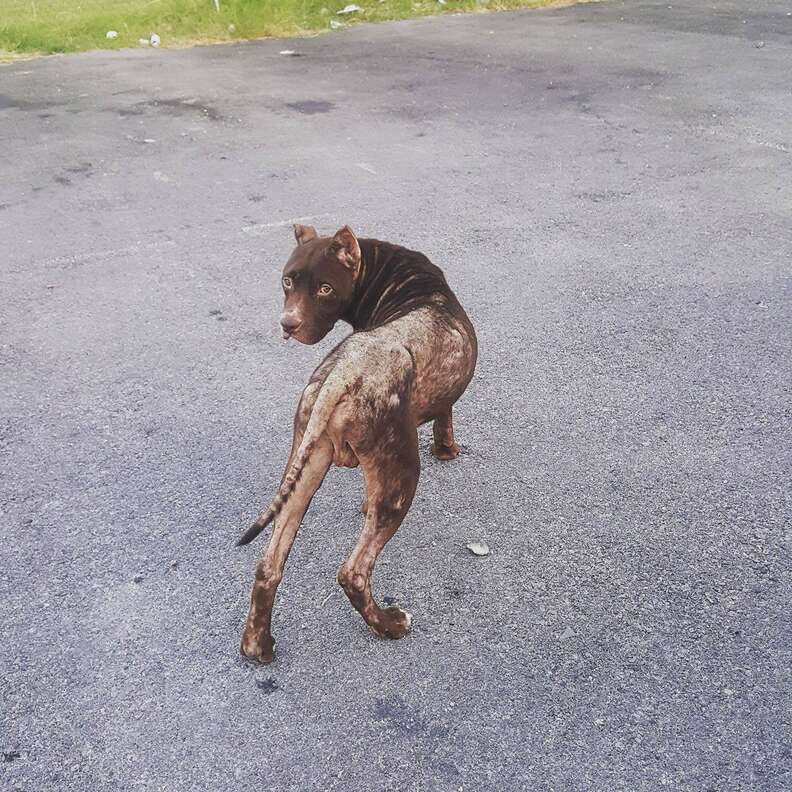 As Judy Obregon approached him, the dog looked up with his helpless eyes and seemed to instantly trust her.
Perhaps he could tell that Obregon, who routinely rescues dogs from Echo Lake Park, an infamous dumping ground for unwanted dogs in the area, was there to help him.
"Hey, baby," Obregon said, as she reached out her hand. "Whatcha doing?"
Obregon started The Abandoned Ones (TAO), a rescue organization, precisely to help these dogs who are so thoughtlessly cast aside. Some appear to come from dogfighting rings, while others appear to be pets that people decided they didn't want anymore.
Whatever it is that brings these poor animals to Echo Lake, they have little hope of ever getting out alive — other than Obregon discovering them.
This dog is one of the lucky ones.
Obregon immediately took him to the vet for care. She named him King, after a friend who recently passed away.
King was given medicated baths and got tested for heartworm, which he unfortunately has, so he'll be getting treatment. He also had a number of scrapes and infections, which are being treated with antibiotics. He is currently staying at the veterinary clinic for observation.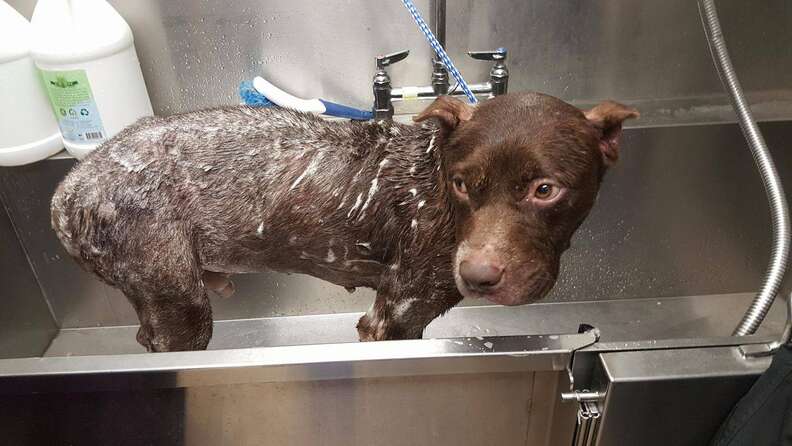 When King is healthy enough, he'll be looking for a foster home and, eventually, a forever home.
For now, the most important thing is for King to rest and recover.
"My heart smiles knowing another dog has survived the unthinkable," Obregon wrote on TAO's Facebook page. "Another dog we got to in time."
"You're gonna be OK," Obregon told King, stroking his head. "Yes, you are."
To help TAO pay for medical care for all the dogs it saves from Echo Lake, you can
make a donation
. If you live around the Fort Worth area, you can help TAO by
fostering
or
adopting
.