Dog Doesn't Understand Why His Favorite Ball Won't Move
He refused to give up ❤️️
Meet Manson — a 10-year-old Boston terrier from Saskatoon, Canada, with a taste for tennis balls. But there is one special ball that Manson treasures above all others.
"He's a huge fan of tennis balls — always has been," Kimberly Brown, Manson's mom, told The Dodo. "But for some reason this one, in particular, he formed a special connection with. I've tried replacing it with a brand-new one a few times but he always goes back to this one."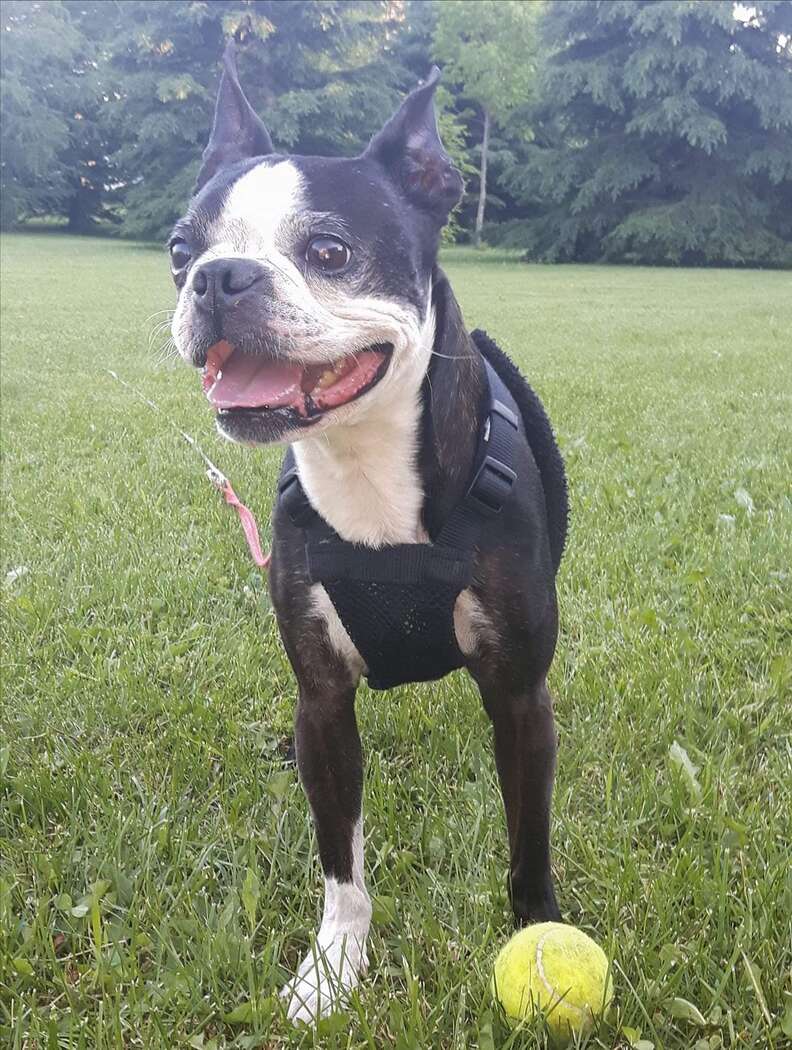 The active pup loves to play fetch so much that he will even tolerate freezing temperatures if it means a few extra rounds of his favorite activity.
But last week, the first snow of the year interrupted Manson's playtime in a way he couldn't have predicted.
"As soon as I let him outside that day, he knew immediately where he had left the ball," Brown said. "Our morning routine almost always consists of a few rounds of fetch. So he sprinted off to the ball, tried to pick it up and couldn't."
Brown grabbed her phone and went out after Manson, who was by then frantically trying to free his frozen friend. "He was already digging and pulling at it when I got back there," Brown said. Manson couldn't understand why the ball wouldn't move — and refused to give up.
You can watch the adorable video here:
When Manson failed to dislodge the ball after a few minutes, Brown decided it was time to step in and offer the pup a helping hand. Manson was so grateful and immediately went back to his old routine.
And when it was time to go inside, Manson refused to part with his ball again.
"He tried to bring it in the house with him that morning," Brown said. "[He was] not going to chance it freezing down again."