Puppy Who Was Thrown Out In Trash Can Looks So Much Better Now
"He's just amazing. He's funny, he's goofy, he's so lovable."
The dog looked dead, and Gretchen Sommer had no idea why her friend, Patricia Trevino, who runs River Rouge Animal Shelter, had posted a photograph of the dog on Facebook.
"I thought, 'Why is she posting a picture of a dead dog?'" Sommer, founder and director of Lucky Day Animal Rescue, told The Dodo. "I thought, 'There's no way that dog is alive.'"
But when Sommer got in touch with Trevino, she learned that the dog, named Aaron, was very much alive.
Last month, a city worker in River Rouge, Michigan, was mowing grass in a public area and heard something inside of a nearby trash can, according to Sommer.
"He opened it, and Aaron the dog was just laying there on top of the trash," Sommer said. "So he flagged down a county worker who got him out of the trash, and then he called River Rouge Animal Shelter ... they came and got him and took him straight to the vet."
Aaron might have been alive, but no one was certain that he'd make it. The 4-month-old puppy was severely malnourished, and only weighed about 10 pounds. He was also caked in excrement, which led Sommer to believe he'd lived in a tiny cage for a long time before being dumped in the trash.
And on top of everything else, he'd been locked inside the garbage can for who knows how long.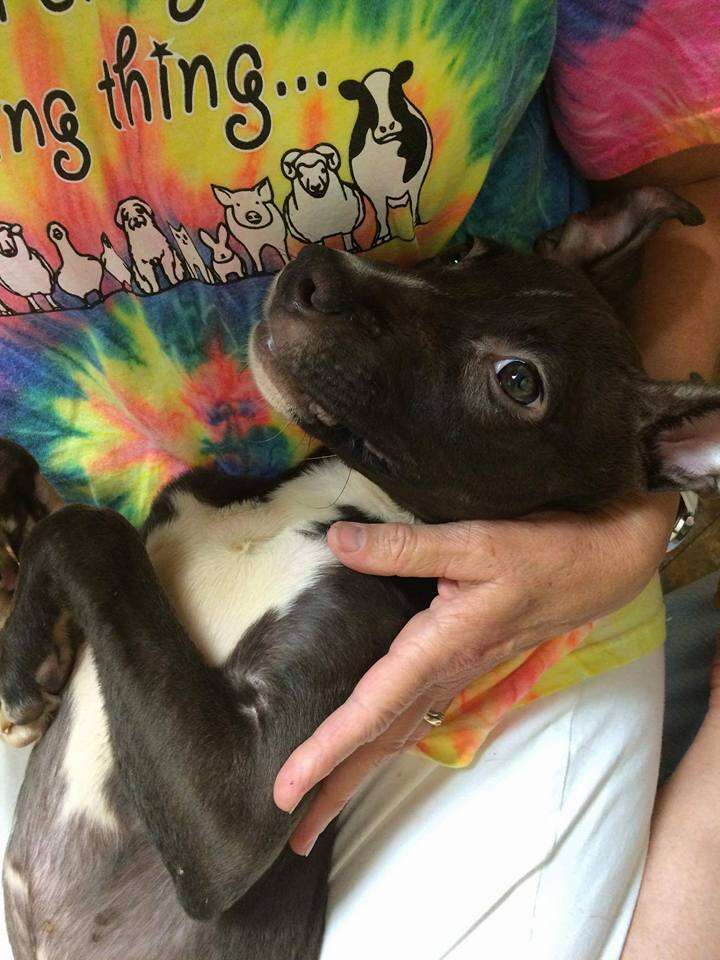 "I thought, 'There's no way this dog is going to pull through,'" Sommer said. "If he'd been there for 20 or 30 more minutes, he probably would have died because his functions were that bad — he was just shutting down."
But after spending several days at the vet hospital, Aaron got better, and Sommer took Aaron into the care of her rescue group.
"The fact that he just bounced back is just miraculous." Sommer said. "The vets are amazed — they can't believe this dog has turned around."
Now, a few weeks later, Aaron has more than doubled in weight, and he's full of energy.
"He's really livened up," Sommer said. "The first day when he came, he was kind of subdued and he didn't act like a puppy — he acted more like an old dog. But now he's really getting that spunk and that puppyhood where he's running around, doing crazy things, which is good to see."
"He's just amazing," she added. "He's funny, he's goofy, he's so lovable. I don't know how somebody could have left him in the trash. It's just disgusting."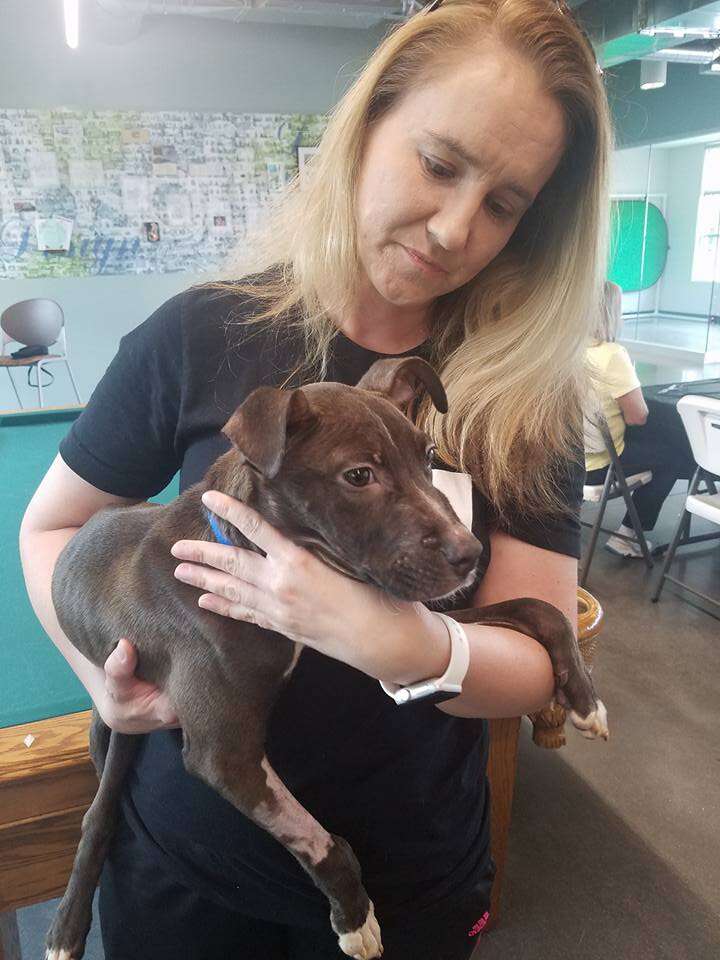 But what amazes Sommer the most is how much Aaron loves people, despite the fact that people are the ones who put him in the garbage can in the first place.
"He holds no ill feelings towards people," Sommer said. "He's kind of just like, 'Yup, whatever — that's done. Now let's move on.' I wish people could be more like that, because I still sit here and get mad about who would do that to him, and he's like, 'Yeah, I already forgot about it. Let's just enjoy life.'"
But there are plenty of other dogs who need forever homes, Sommer pointed out.
"There are so many dogs across the country that need homes," Sommer said. "So even if they can't adopt him, they can go adopt one in his honor, and say, 'Hey, this is for Aaron.'"