Dog Tied To Radiator In Abandoned House Kept Crying For Help
He's so happy now — and has so much space to run around
When a family heard barking coming from the home next door, they didn't think anything of it at first — until they realized it wasn't stopping. After hearing the barking for days, the family assumed that the dog they were hearing had been abandoned and was crying out for help.
The family contacted the RSPCA, hoping it could help the poor dog. When an inspector arrived at the home, the police had already broken in, confirming everyone's suspicions that this dog, later named JD, had been left all alone in an abandoned house.
"We found JD in one of the bedrooms tied to a radiator with about 12 inches of chain so he couldn't move very much," Anthony Pulfer, deputy chief inspector with the RSPCA, said in a press release. "He was sat in his own feces and urine and didn't have any access to food or water. We think he had been there for at least 48 hours."
The room where JD was tied up was dirty and cluttered, littered with cans of paint and other things that are hazardous for a dog. Looking around the room, it was clear that JD had been kept there for a while, even before he was tied up, and had tried to escape many times before.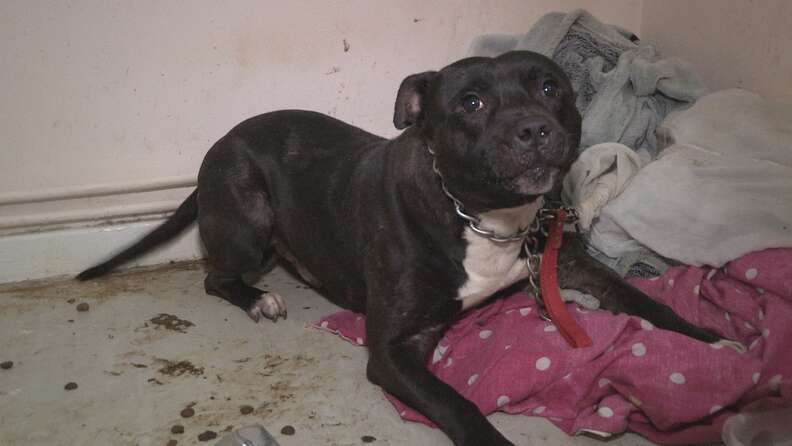 "You could see where he had tried to escape previously and chewed his way out of the room as there was damage to the door," Pulfer said. "When I took him outside he immediately went to the toilet so the poor dog had clearly been trying to hold it in. He also had red rings around his eyes which indicated he was severely stressed."
The RSPCA freed JD from the abandoned home and took him to get checked out. Despite his ordeal, JD was in fairly good health, and was soon put up for adoption. It wasn't very long at all before JD found his forever family, and now he lives in a home where he is so much happier.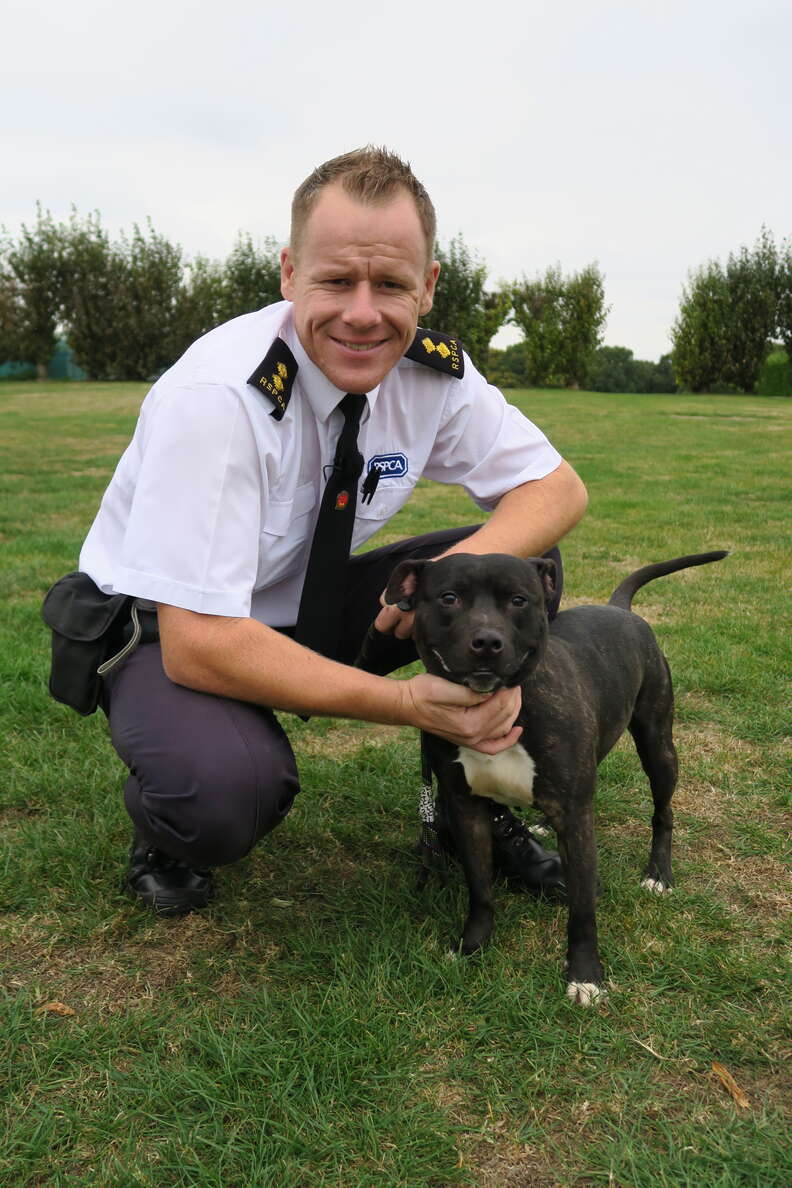 "JD gets on well with other dogs, he gets on well with us and other people and he's doing great," Matt Dovey, JD's new dad, said in a press release. "He loves laying in the garden and playing with his ball. There's nothing more important to him than his ball!"
The sweet pup now has plenty of space to run around and be himself, and is loving every moment of his new life. After everything that JD has overcome, he is now going to get to star in an episode of "Dog Rescuers," a show that features different rescue dogs and their cases of neglect and abuse.
"I was happy to take part in 'Dog Rescuers,' but I do think it's going to be really upsetting to watch JD in that state and see the conditions he was living in," Dovey said.
After he stars in the show, the whole world will get to see everything that JD went through, and learn just how resilient dogs can be.