Woman Sees Wet Dog Near River — Then Notices The Anchor Around His Neck
He's such a little fighter 💕💪
Audra Petraškienė was driving on a quiet street along a river near her home in Lithuania on Friday when she noticed something unusual on the roadside. There, shivering and alone, was a sopping wet dog.
Petraškienė decided to stop — and soon realized that he'd survived a cruel attempt on his life.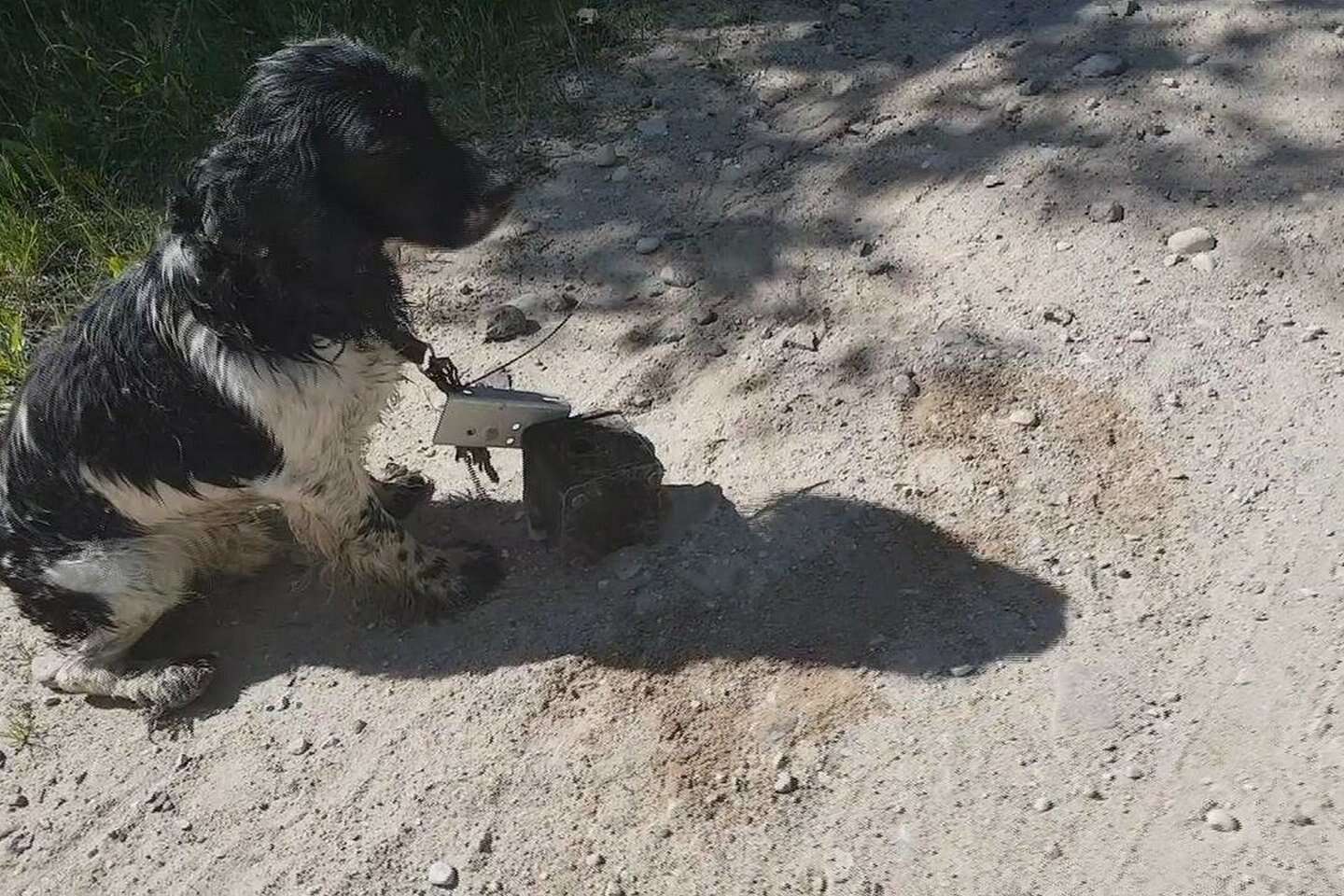 The dog had evidently just emerged from the nearby river, but clearly some coldhearted person had intended him to remain trapped below the water's surface forever. Around the dog's neck was a makeshift anchor.
"Apparently, somebody put a heavy metal item on his neck and dropped him in the river to drown," Petraškienė's daughter, Andra, told The Dodo. "The dog was scared and shaking from cold as well."
Petraškienė recorded the moment she came to the poor pup's rescue.
It's unclear exactly how the dog survived the drowning attempt, defying the odds stacked against him, but thankfully he did.
"He's a real fighter," Andra said.
Petraškienė then took the dog home, where she removed the metal from around his neck and dried his waterlogged coat. After that, she took him to the vet for a checkup.
Thankfully, the dog was not seriously injured; he's now recovering under Petraškienė's care. She's informed the police about what happened, and is eager to see the person responsible brought to justice.
The poor pup is now in good hands with Petraškienė.
"She will definitely do what's best for this dog," Andra said.
Though we may never know for certain what inspired the evil act that nearly cost this dog his life, there's no doubt that Petraškienė's kindness is helping to set things right.
"I am very proud of her," Andra said of her mother. "She loves animals and always takes care of them."