Dog Left Tied To Stop Sign With Bag Of Food And A Sad Note
"It's crazy how smart this dog is. We don't know why he was left."
Tania Cheek was on the phone with her best friend, Tracalyn Roberts, when her friend saw something that made her stop her car.
"She said, 'Oh my god, Tania — there's a dog tied to a stop sign,'" Cheek, owner of Paws on a Stroll, a dog-walking business in Houston, told The Dodo. "I said, 'You have no option, Tracalyn — you have to get him.'"
Roberts parked her car and got out to see the dog, who turned out to be very friendly. The American bulldog had been left with a full bag of dog food and a note written on the back of a pay stub that said, "Please take care of me!"
While the dog had a little bit of shade from nearby trees, it was sweltering outside that day.
"She found him around noon, and it gets to be around 95 to 98 [degrees] in the day," Cheek said. "In the picture, it looked like there was water in a bowl, but there was actually nothing in it. There was just a bunch of empty water bottles around it."
Roberts couldn't get over the dog's face. While she snapped a photo of the dog, he looked quite happy, but his face fell when she turned away for a moment.
"His eyes were just so sad," Cheek said. "He just looked at her, and was like, 'You're leaving?' I think he was really confused about why he was left."
But Roberts didn't leave the dog, who'd later be named Solo. Instead she got him in her car and drove him to their friend's house, which acted as a very temporary foster home.
"He stayed at our friend Chris' house," Cheek said. "They set him up in their backyard with some water, a shaded area, and they filled his bowl with food."
But Cheek knew she needed to find a permanent home for Solo, or at least a foster home that could keep him for an extended period — so she started posting about him on social media. She got lots of messages from people who wanted to take Solo — but the problem was, she didn't know how to vet them.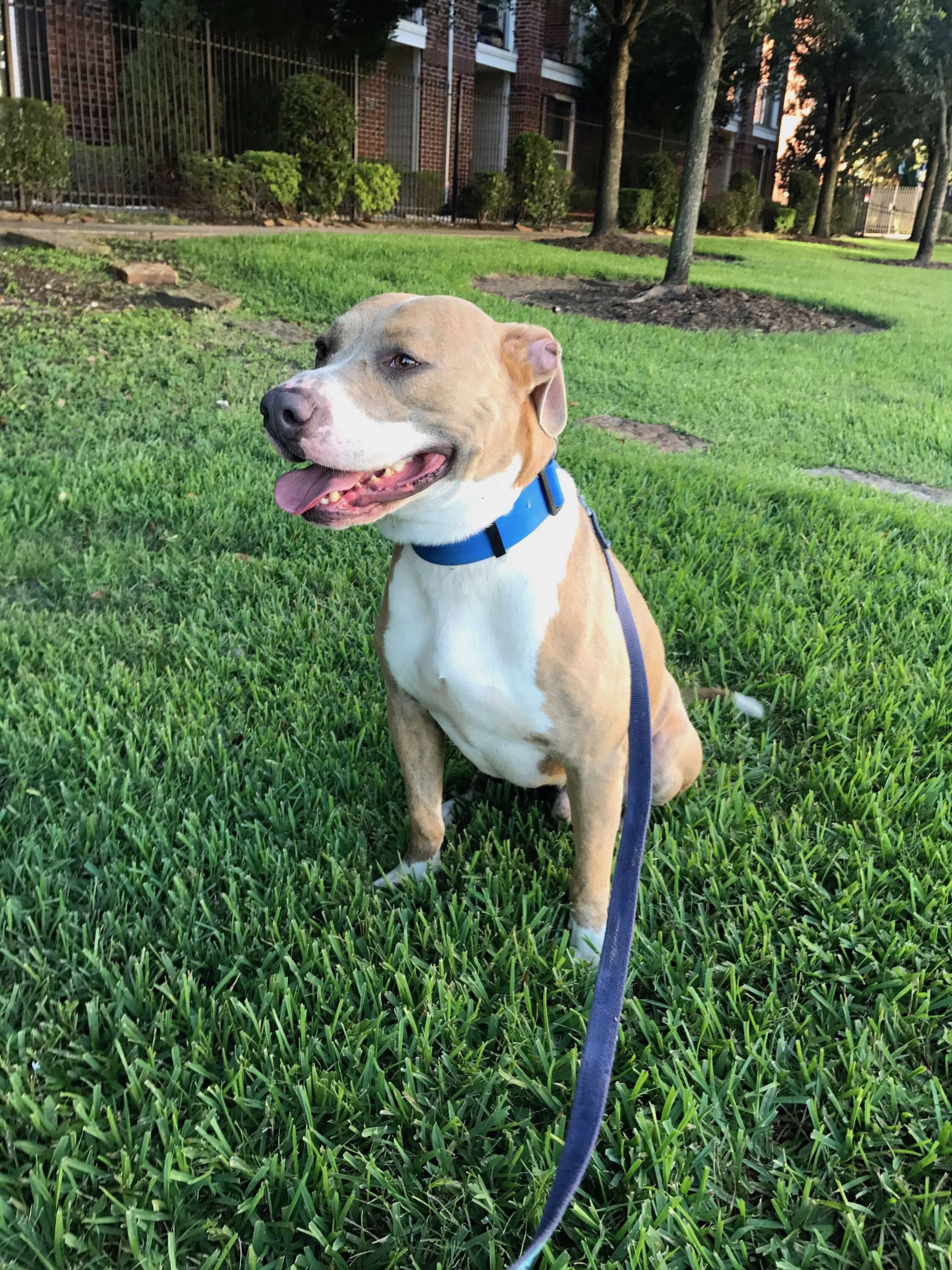 So Cheek enlisted the help of Love and Rescue, an organization that helps find forever homes for foster dogs.
"I wanted to make sure that wherever he was going, he was going to be in a home where he was taken care of and loved and not abandoned again," Cheek said.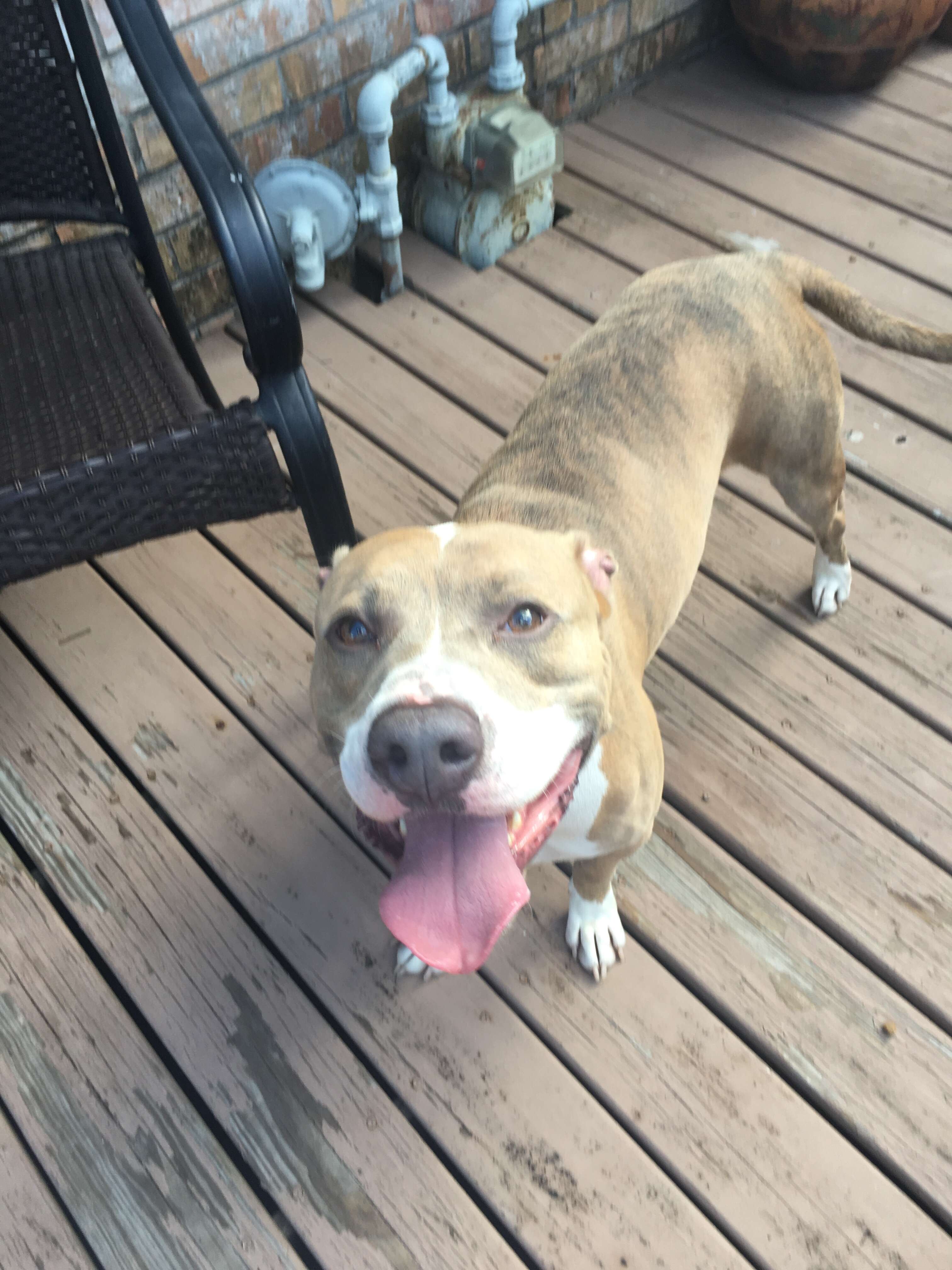 Love and Rescue recommended an application process that helped weed out applicants who might not have had Solo's best interests at heart. But even with the agency's help, Cheek struggled to find the perfect place for Solo. But thankfully, things quickly turned around.
"The people who ended up taking him in were actually my mom and stepdad," Cheek said. "I told them everything about my experience of trying to find him a home, and they said, 'We can just take him.'"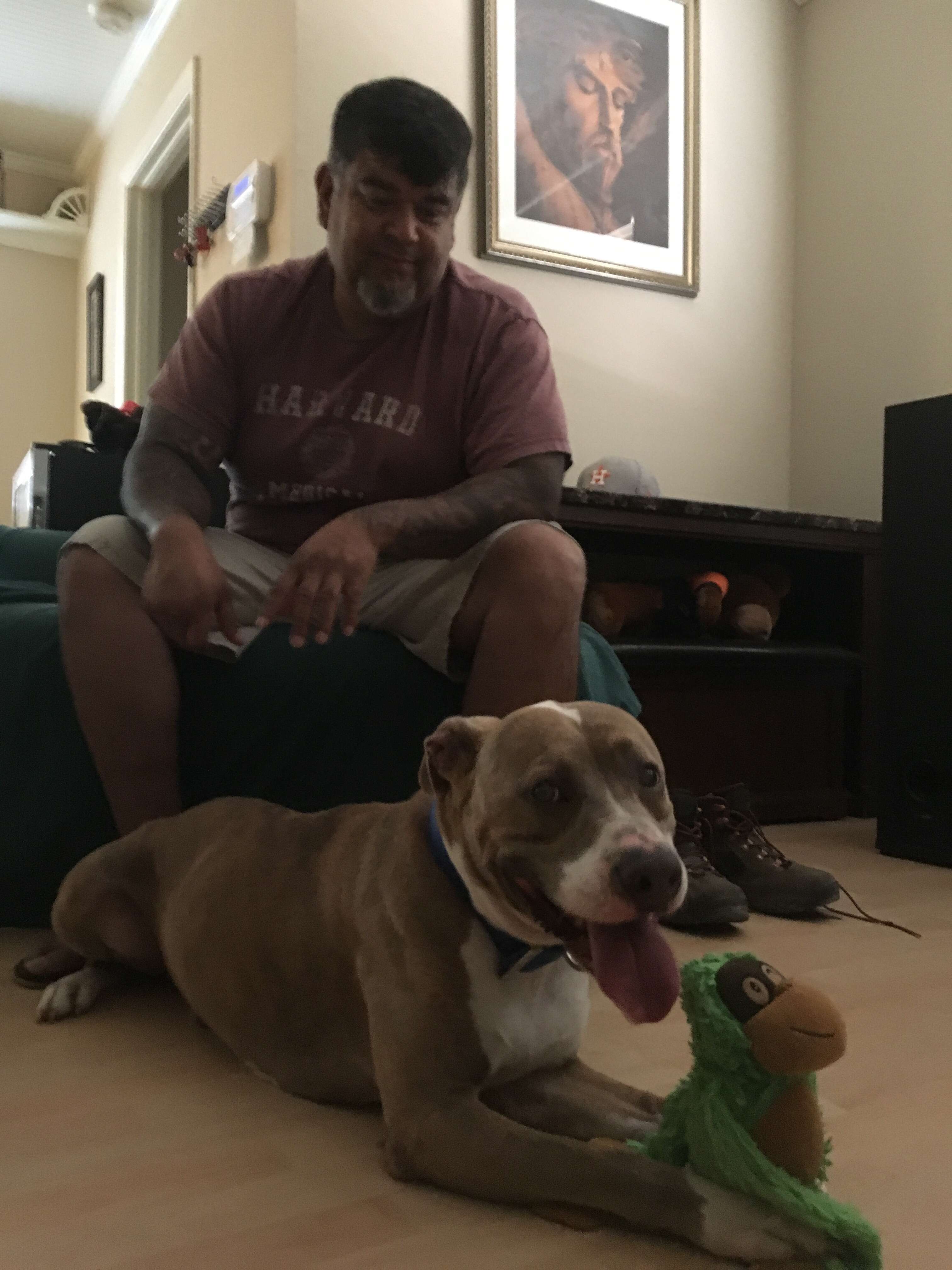 Cheek's mom and stepdad already had another dog, and they'd been looking for a playmate for him. Solo turned out to be the perfect friend.
"They got along instantly," Cheek said.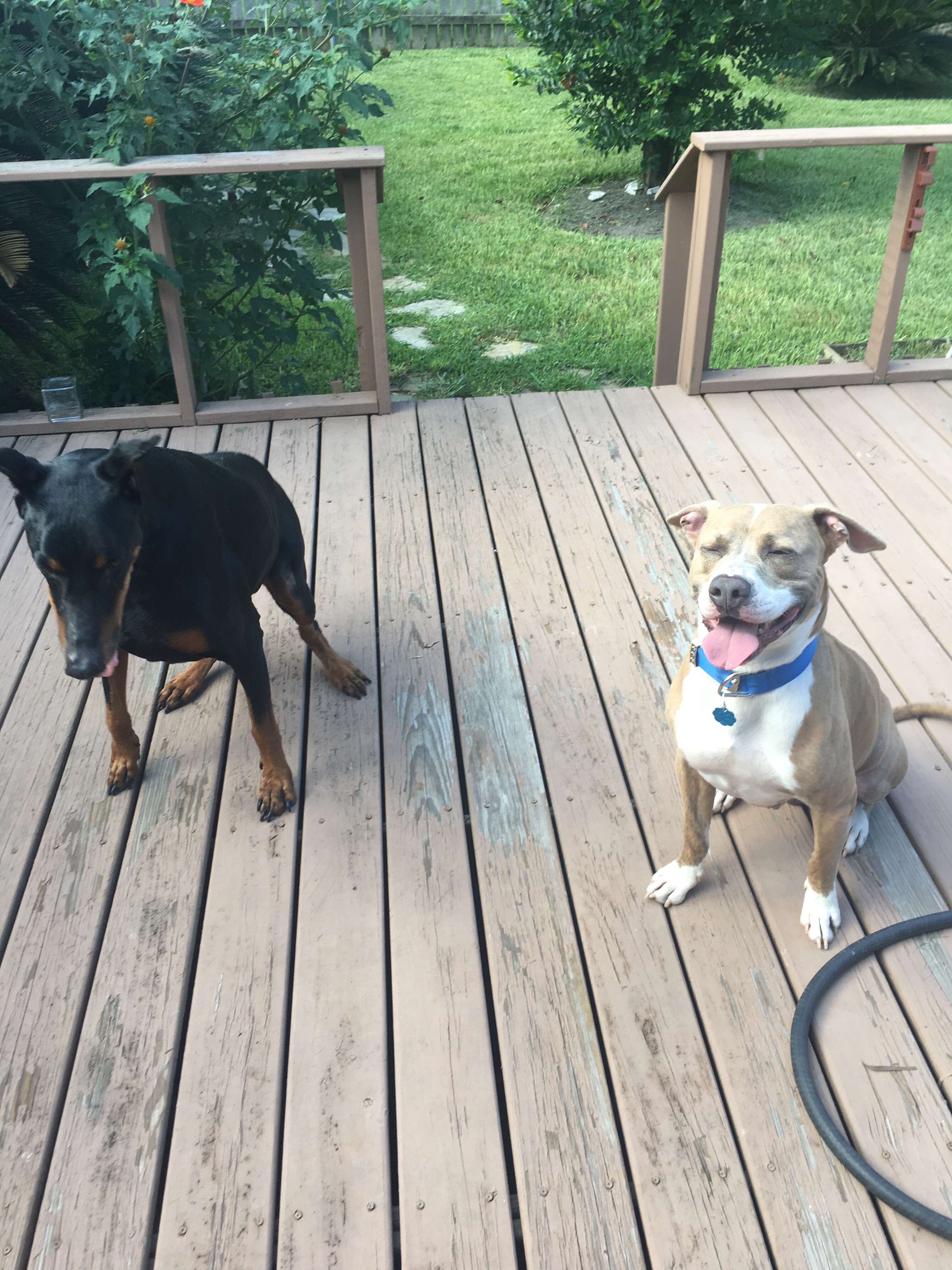 Solo still has some issues to work through — he's terrified of loud noises, and he has a tendency to run without stopping. But Cheek said he's doing remarkably well, and Cheek's parents adore having him be part of their family.
"They're loving him," Cheek said. "They call me every day and let me know everything that he's accomplishing. They say, 'It's crazy how smart this dog is. We don't know why he was left.'"