No One Tell This Brave Dog That Her Human Didn't Need Rescuing
Such a good girl ❤😂
Sure, this sweet pup named Denali's eagerness to lend a paw can be a little unwarranted at times — but don't you dare let her know that.
She is a very good girl, no matter what anyone says.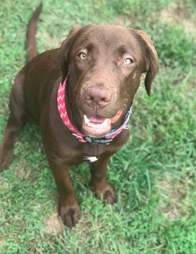 Twitter/@megara_o
The other evening, the dog's owner, Twitter user Meg, decided to take a swim in her family's pool. Her sister was there, too, recording as Meg practiced a few tricks off the diving board. Absent was the pup. Well, at first, anyway.
You see, Denali loves to swim, but Meg had momentarily put her inside and closed the screen door so she wouldn't get in the way. But upon hearing a splash, and Meg in possible distress, nothing could stop the faithful pup from rushing to, ahem, "save the day."
Here's footage of that heroic moment:
In a flash, Denali had burst through the screen door and dived headlong into the pool to rescue Meg — landing on her in the process. But, hey, at least she was alive, right?
Denali's efforts paid off.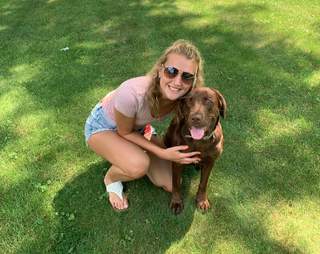 Twitter/@megara_o
Though the screen door would need fixing, no one had the heart to be upset at Denali for her well-intentioned actions. In fact, the brave, albeit needless, "rescue" has only endeared the dog to Meg even more.
"I know she'll always do whatever to be by my side and that just really proved it," she said.
Nice work, Denali!