Wall-E was just a young dog when he was first adopted from Maricopa County Animal Care and Control (MCACC) in 2015. The Lab mix's new family brought him home, cared for him and spoiled the once homeless pup with treats and toys.
Then, one day this past September, Wall-E found all his possessions bundled into two plastic trash bags. The 6-year-old dog couldn't understand why he and his things were being driven back to the Arizona shelter, or why his owner was crying as he said goodbye.
All Wall-E knew was that once again he was on his own and heartbroken.
Circumstances had changed in Wall-E's family's life, and they could no longer care for Wall-E the way he deserved. "He was surrendered by his family because they did not have enough time for him," Jordan Bader, who runs a Facebook page for the adoptable dogs of MCACC, told The Dodo. "He was very scared. In his kennel, he would bark and bark."
The shelter was a far cry from a dog hotel, and Wall-E couldn't keep his toys and bed in his kennel. He was confused and depressed — far from the comforts of his former life and the people who promised to love him.
For two months, Wall-E sat in the crowded shelter, no closer to getting a home than on the day he was surrendered. That's when Bader had an idea to give the unwanted dog an advantage — by telling his story. And it worked.
"About six volunteers and I run the [Facebook] page and network for the shelter dogs," Bader explained. "We knew this picture would be heartbreaking and would get a lot of attention, but we had no idea it would blow up like it did. We had so many people interested in him."
Lynn Lee saw the photo and was so moved that she headed to the shelter to meet Wall-E in person right away.
Lee brought along her own dog, and the pair got along so well that the day after Wall-E's photo was posted online, he was on his way to his well-deserved forever home.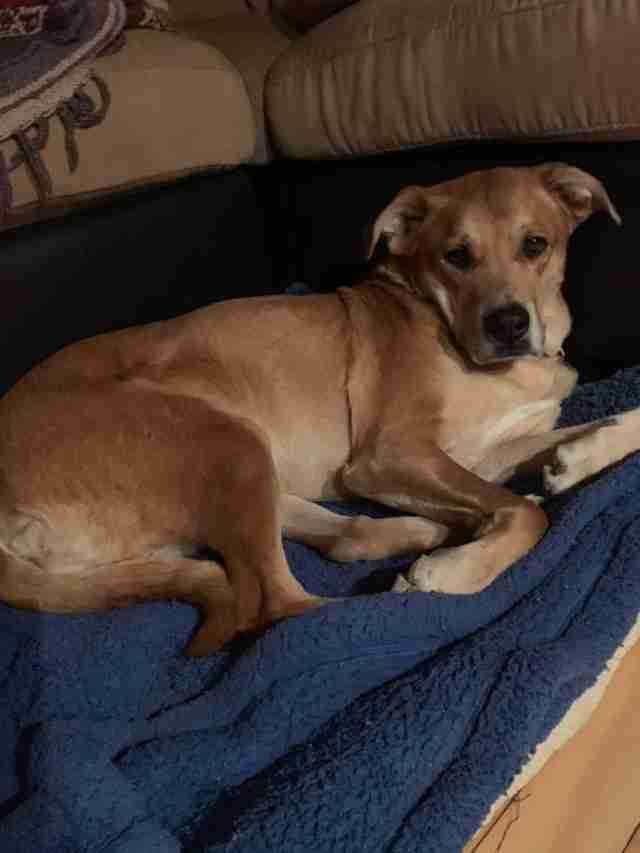 Now with his new mom, Wall-E is letting his personality shine — and quickly getting used to his new dog bed.