Sweet Pup Surprises Her Owner By Planning An Adorable Playdate
She'd been preparing for this moment all day ❤
When college student Yohana Dasilva arrives home after class each day, she knows exactly what to expect. There, always waiting to greet her with a wagging tail, is her beloved dog named Lila. It's a joyous sort of routine.
"She barks and jumps and licks and runs around like crazy," Dasilva told The Dodo. "Her happiness is visible."
But recently, little Lila decided to plan something extra special to welcome back the person she loves most.
On Thursday, when Dasilva got home from school, Lila kicked things off excitedly as usual.
"She gave a warm and slobbery welcome like she always does," Dasilva said. "I set my things down and she proceeded to pick up her blue squeaky hippo toy and was following me around with it. So, I walked upstairs and she followed, toy still in mouth."
Then came the adorable surprise.
"As soon as I walked in my room, she rushed towards the bed, set her toy down with all the other ones that she had brought upstairs and just looked at me, kind of saying, 'I brought these all for you.' I was in awe!"
Lila had planned a playdate.
Dasilva couldn't believe it — but sure enough:
"I went and asked my mom if she put the toys on my bed, and my mom said, 'No. Lila has been bringing them up one by one all day. She was waiting for you to get home so you both could play.'"
Little Lila's plan had worked.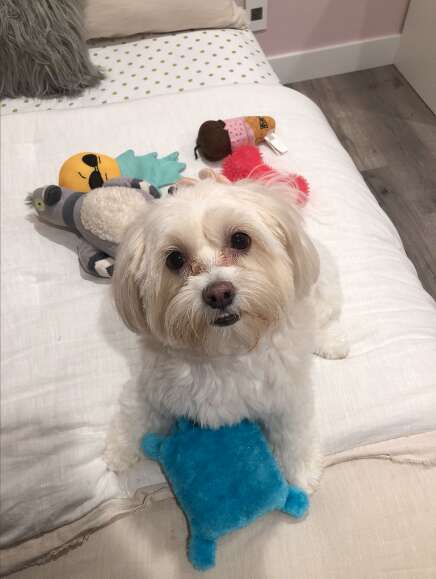 Dasilva, of course, accepted Lila's playdate invitation. How could she not?
"All I know is I was being bombarded with toys and she wanted all my attention," Dasilva said. "She's never done it like this before so it was something funny yet heartwarming to see."
Lila's planning ahead proved that, even when Dasilva isn't around, she's always on the sweet pup's mind.
And the feeling is mutual.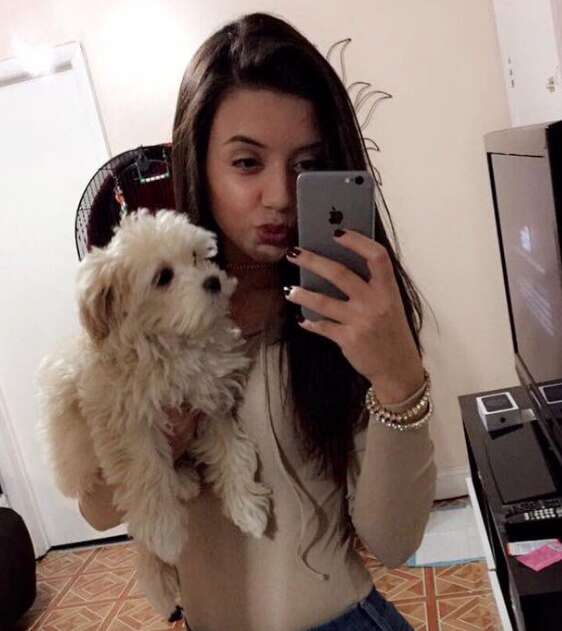 "It makes me feel warm. I think about her all day while I'm gone," Dasilva said. "Stressful days aren't stressful anymore when I come back home to her."