Dog Spent 4 Years In A Shelter Because People Thought She Was 'Mean'
She only had her metal water bowl to play with 💔
Rose is a dog who needed someone to believe in her — and Glorianne Lagnese was the woman for the job.
In January 2013, Lagnese adopted Rose from friends after they pulled her from a shelter in Connecticut.
"They were worried that she was going to get put down due to lack of training and because she is a black dog," Lagnese told The Dodo, since black dogs have a harder time getting adopted. "So they took her out, hoping they could make it work with their other dogs. But it was a bit much, and they asked me to babysit for her. We had her at our house a lot, then a few overnights. She fit in so well ... so they asked if we wanted to keep her."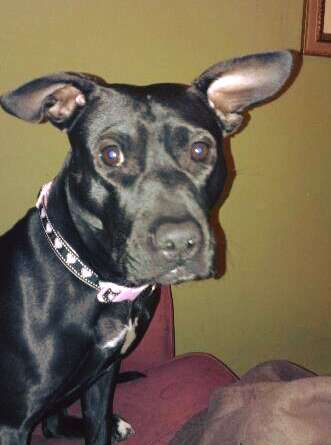 Lagnese describes Rose as a "good dog" who gets along well with other dogs, cats and small children — but she had a lot of fear issues.
"She's a scared dog," Lagnese said. "She had no confidence in herself. Sometimes she'd hear a noise in the house and she'd run away and hide."
Lagnese started training Rose, who made slow but steady progress. But a year later, something very unexpected happened.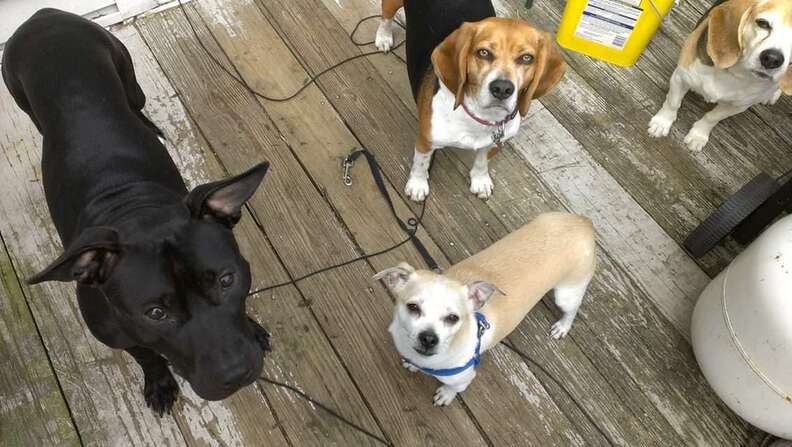 In April 2014, someone broke into Lagnese's house and let out all of her dogs, including Rose. When neighbors tried to catch the loose dogs, Rose got spooked — and nipped two people.
"It was in a condo complex, and they'd cornered her to try and contain her, and she got scared," Lagnese said. "People that she didn't know were surrounding her, and she had nowhere to go."
No one was seriously hurt, Lagnese explained, but the neighbors called the police and animal control officers. Lagnese was informed that Rose needed to go back to the shelter for a 10-day hold.
"I said, 'OK, here's the dog,' because I didn't realize that I could have said something else," Lagnese said. "I handed her over, following directions, and they said, 'Ten days.'"
But when 10 days passed, the pound didn't release her. Instead, Lagnese was told that Rose needed to be euthanized for being a "vicious dog."
Lagnese was shocked and upset, and she teamed up with Thom Page, an attorney at the Lexus Project who regularly helps dogs on death row. Page started working on Rose's case on a pro bono basis, battling for Rose's release from the pound. The case got messy and complicated, and it was eventually transferred to the federal courts.
"She's a sweet dog, and I didn't see why she should get killed because she nipped somebody," Lagnese said. "I decided that I wanted to fight for her, and that's what we did."
Meanwhile, Rose was suffering at the shelter. She spent all day and all night locked up in her kennel without a soft bed or any toys. She also didn't receive any medical attention, according to Page. To comfort herself, Rose would pick up her metal food bowl and hold it in her mouth.
When Lagnese and her husband tried to visit Rose, the staff only allowed them to see Rose in her kennel from behind a fence.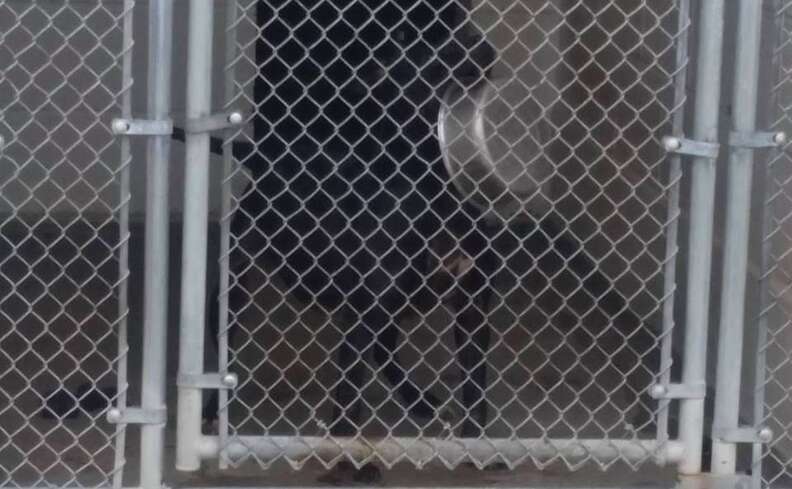 "All we could do was talk to her from a distance … and it was really hard on us and it was really hard on her," Lagnese said. "She didn't understand why we kept leaving and why I could never pet her or get close to her or give her a treat. It was horrible."
Time passed — a lot of it. In fact, it took four and a half years before Rose was finally released from the pound.
In order to negotiate Rose's freedom, Lagnese had to relinquish her ownership of Rose. However, Furry Friends Foster and Rescue, which is run by Lagnese's friend, Leslie Rich, agreed to take Rose into their care. Page also arranged for Rose to be fostered by professional dog trainer Allen Szykula, in order to satisfy the courts.
"I can't believe she's finally out," Lagnese said. "Four years and eight months have just been torture."
Page, who worked tirelessly on Rose's case, said he's "elated" that Rose is finally free.
"I save one dog at a time," Page said. "That's my philosophy."
Rose is about 7 years old now, and she's adjusting remarkably well to her new life outside of the pound.
"I thought that she was going to be really, really scared of everything, not wanting to go near her trainer or anything for a while, but that's not what happened," Lagnese said. "The other night at 2 o'clock in the morning, I woke up and Allen had sent me a video of her. It was the same day she got out, and he was petting her head gently, and she came up and dropped her head in his lap. I was in tears. It was the best thing I'd ever woken up to."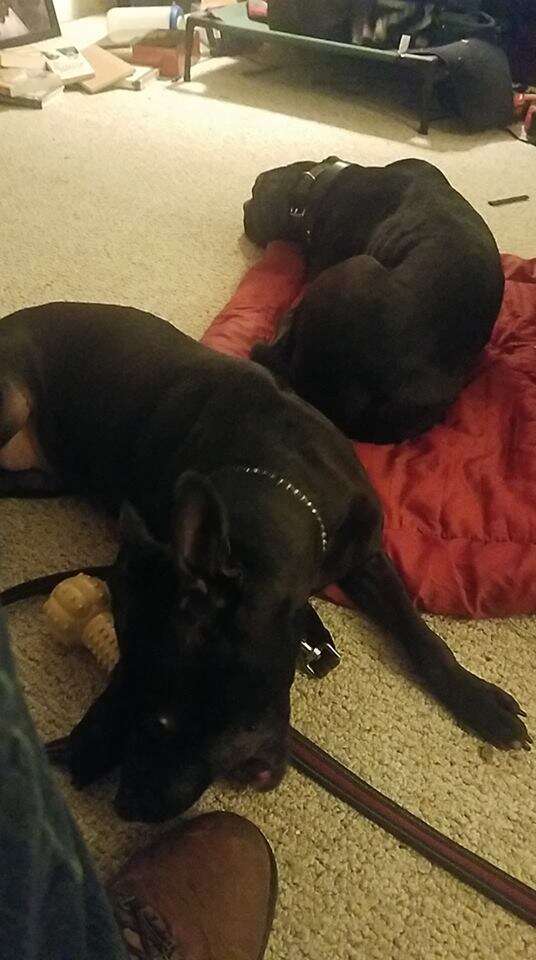 "This dog is very resilient," Lagnese added. "She bounces back like no one thought that she would."
Rose has many months of training and rehabilitation ahead of her, but she will be eventually be up for adoption — and Lagnese wants to make sure she finds the best possible home.
"I want a home that is going to take her out for walks and love her and give her treats and let her sleep on the bed … and just let her be a dog, because that's what she should have had all along," Lagnese said.