Police Dog Gets Tired Of Watching Soccer Match From The Sidelines
He stole a ball and stormed the field — and the crowd went wild 😂
Invading soccer matches isn't just for squirrels.
A police dog working the sidelines at a stadium in Bolivia evidently grew tired of sitting around watching other people play. So, in a delightful show of canine rebellion, he spontaneously stormed the pitch to get in on the action — essentially, doing the very thing he is tasked with preventing.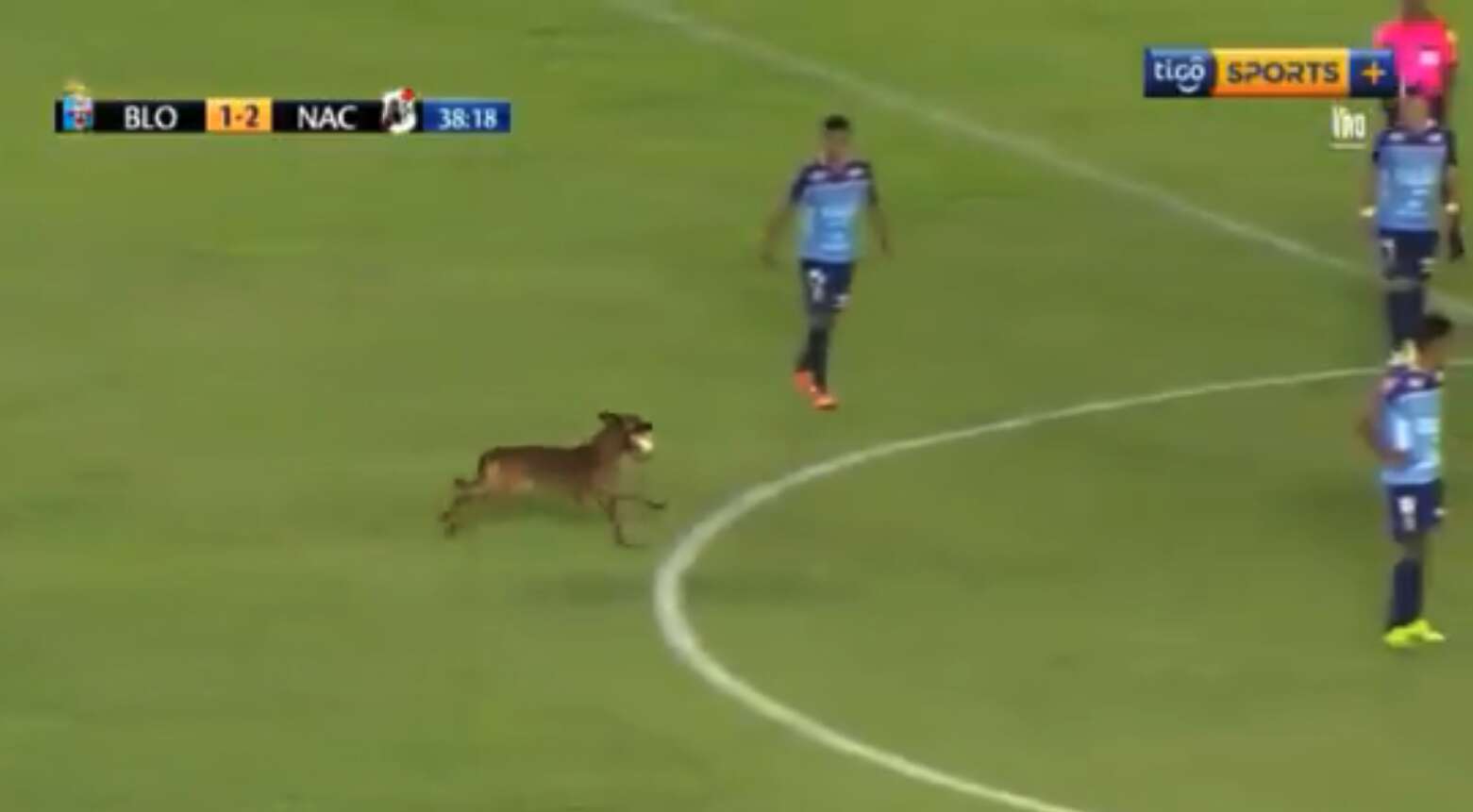 About 37 minutes into a match this week between the teams Blooming and Nacional Potosí, the furry security officer somehow managed to give his handler the slip — and then make his move. With all the athleticism and dribbling skills of the professionals, the dog dominated the field for several exhilarating moments.
The players looked a bit annoyed with the interruption, but everyone else seemed to love it. Even the announcers were delighted.
For better or worse, the dog's adorable act of disorderly conduct was ultimately curtailed; he was rounded up and escorted off the field.
His glorious moment in the spotlight, however, won't soon be forgotten.