Grads Burst Into Laughter When Dog Steals The Show During Ceremony
"Nobody had any clue at all that he would be there."
Last week was graduation day for this senior class at Horseshoe Bend School, in Alabama. But, for a few hilarious moments, the students were upstaged by someone else.
That someone else was Charlie.
Charlie is a pup belonging to Logan Branch, one of the grads who lives nearby. During the academic year, Charlie would often wander over to the school on his own to visit with students during their breaks. He soon found a place in all the kids' hearts.
"Every one at the school knows he is my dog," Branch told The Dodo.
But with the school year coming to a close, Charlie evidently decided to leave his mark in another way.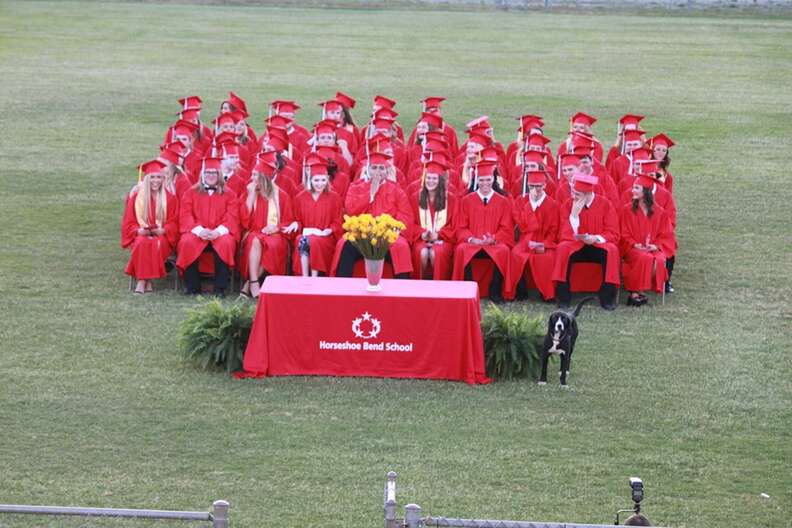 Smack dab in the middle of the grad ceremony for Branch and his peers, who decided to make an unexpected appearance? None other than Charlie.
"Nobody had any clue at all that he would be there," Branch said. "He came inside the gate and just surprised all of us."
But the pup walking in wasn't the only surprise. After lingering for a few moments, with the students trying their best to keep it together despite the distraction, Charlie stepped forward to really steal the show — relieving himself on a decorative fern.
And with that, as video of the scene shows, everybody lost it:
"As soon as we saw him walk to the plant, we all knew what was about to happen so we couldn't help but all laugh," Branch said.
Still, Charlie's owner may have felt a tad embarrassed, too. (Can you tell which one is him?)
The ceremony continued on afterward, of course, but no one was able to really top Charlie's big moment.
"He definitely got the best crowd reaction of the night," Branch admits. "Charlie definitely loved it."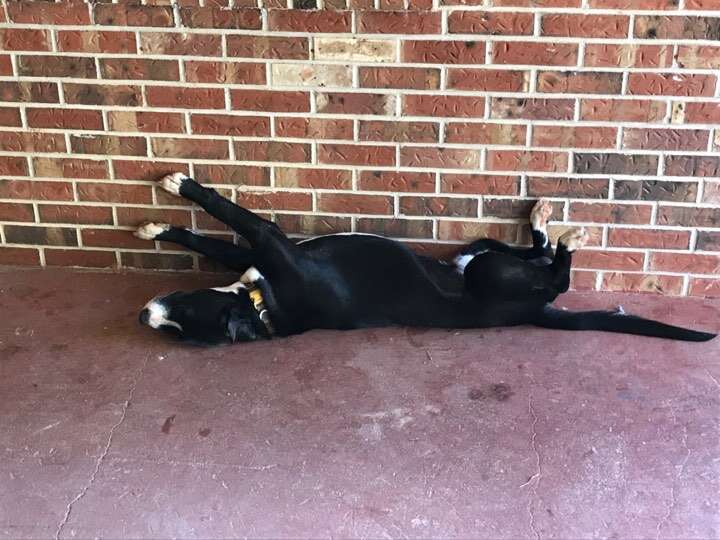 Branch and the other grads will all be moving on to chart out the next stage of their lives, but seeing as how his sister still goes to the school, chances are Charlie will continue to be a fixture on campus. (After all, according to dog logic, he did technically make an endowment there.)
The sweet pup wouldn't have it any other way:
"He just loves attention and being around people," Branch said.