Ruthlessly Ambitious Dog Claims College Grad's Diploma As His Own
"We were all in shock."
Four years? Who's got time for that?
Certainly not this unapologetic pup. He'd rather steal than study.
Last Friday was graduation day at the University of Puerto Rico at Mayagüez. Cristina Ruiz was among those receiving a diploma that morning — but little could she have guessed that her academic achievement would soon be usurped.
After the ceremony, Ruiz knelt down to have her photo taken with a bulldog named Tarzán. Evidently, seeing a diploma in reach without the hefty price tuition or boring schoolwork typically required to earn one, Tarzán decided to go for it.
Here's that hilarious moment on video:
"We were all in shock and super surprised," Enrique, Ruiz's brother, told The Dodo. "It was unexpected."
Was Ruiz upset? Hardly.
Turns out, Tarzán is actually kind of a big deal on campus; he's the school's mascot. All the students simply adore him.
There's even a giant statue of Tarzan on the university grounds.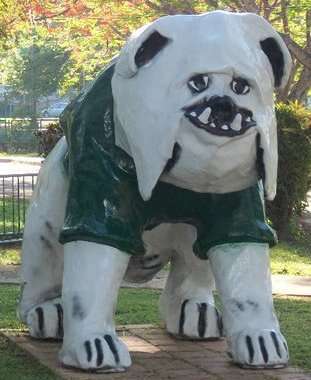 For Ruiz, having her diploma briefly stolen by the beloved dog makes it that much more special. And she's not alone in that opinion.
"Everybody has been saying that my sister has a unique diploma now, 'signed' by the university's mascot," Enrique said. "My mom was super excited for her graduation, so the bitten diploma was the cherry on the top."
Ruiz even recreated that moment with the giant Tarzán statue mentioned earlier.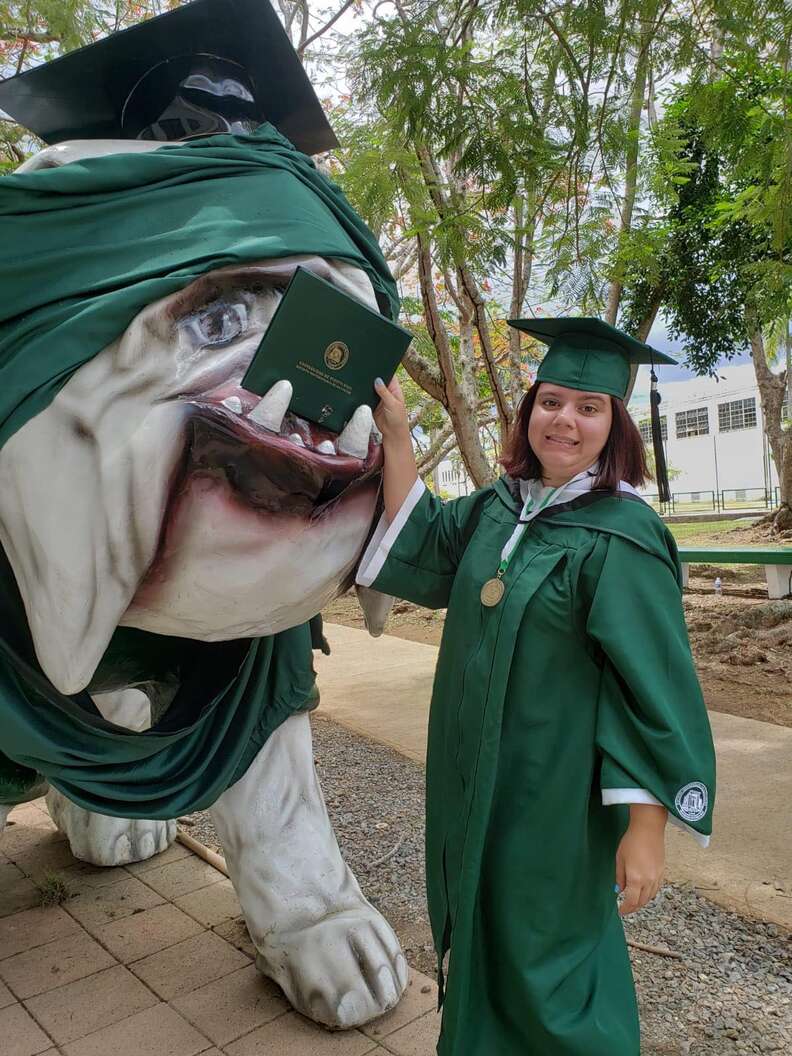 In the end, Tarzán's ruthlessly ambitious plan to land himself a free degree didn't work out so well.
But he still got plenty of love.