Dog Has Best Reaction When Her Brothers Come Home For A Visit
She almost hit the ceiling 😂
Bayla has lived with her family almost her entire life, and loves cuddling and hanging out with them every chance she gets.
Besides her parents, she also has two human brothers who used to live in the house, until they moved out a few years ago. Now, Bayla only gets to see them when they come to visit — and every time they do, it's quite the event.
"She loves cuddling and laying with her family," Joey Plotkin, Bayla's dad, told The Dodo. "She actually loves to climb on top of us on the couch and lay in our lap. She still thinks she's a puppy or a lap dog."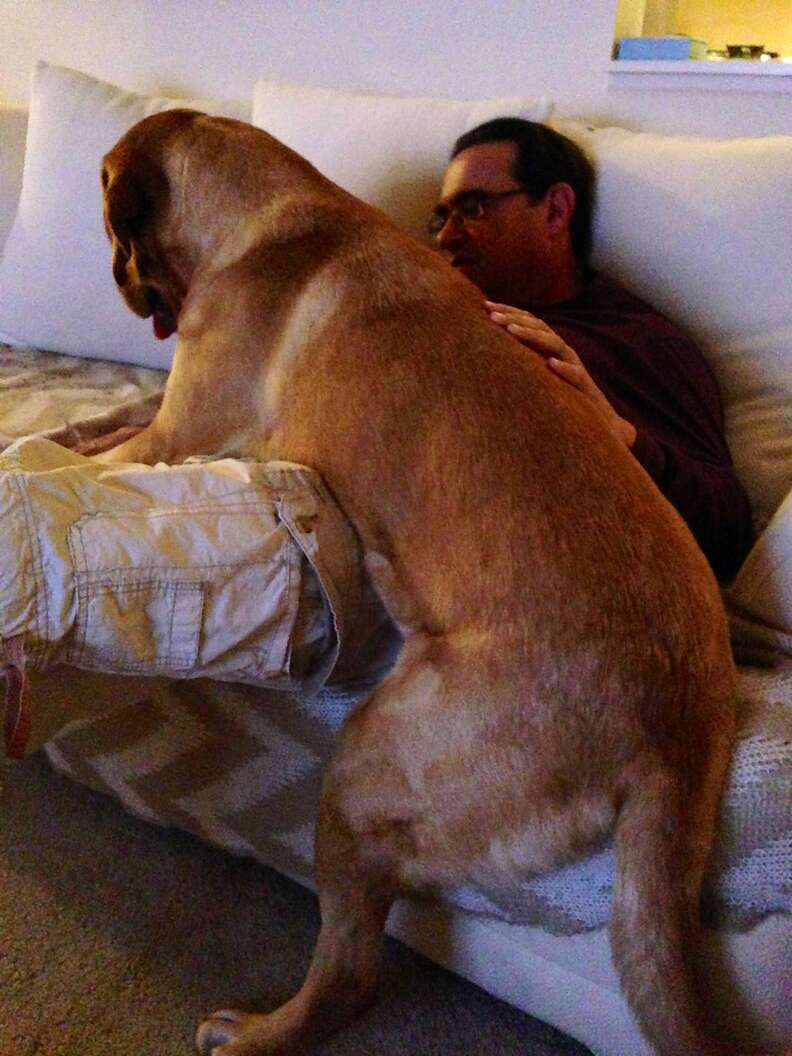 Recently, Bayla's brothers stopped by for a visit, and before she could even see them from the front door, she could sense that they were coming.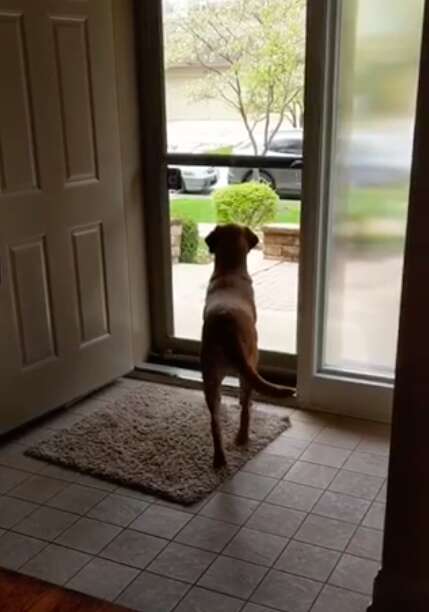 Finally, the first brother came into view, and Bayla was filled with such pure happiness …
… that she leapt right into the air, so high that she practically touched the ceiling.
When her brother reached the door, he stepped aside to wait for his brother and his mom, and knowing he was standing out there and seeing the other two coming up the walk, Bayla just couldn't stop herself from jumping for joy …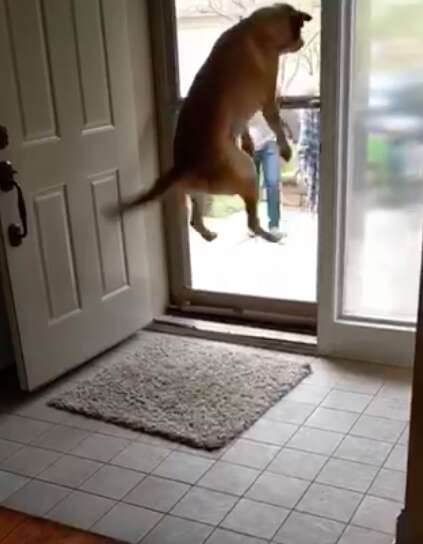 … over and over and over again.
"Both of her brothers come to visit usually at least once a month," Plotkin said. "Since she's always so excited, she jumps and reacts so happily every time she sees her brothers. She usually has a pretty excited reaction any time she sees anyone that's greeting her, but it's definitely more jumpy and tail-waggy when she sees her brothers!"
Bayla refused to stop leaping around until the door finally opened …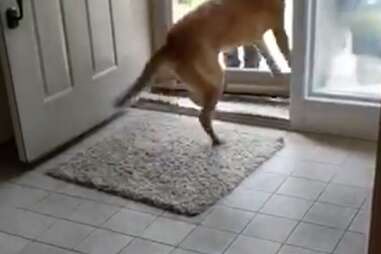 … and she was reunited with her entire family at last.
During each and every visit, Bayla can't help but follow her brothers around, climbing on top of them and making up for lost time. Bayla loves her family so much — and they feel exactly the same way.
Watch the full video of Bayla greeting her brothers below: