Woman Lets Her Dogs Out To Play And They Come Home With A New Brother
"[I] knew that this was our dog."
Sara Nisevic wasn't looking to expand her family when she let her dogs outside a few weeks ago. But when she went to check on her pups, she found them playing with a little brown dog she didn't recognize.
"As soon as we went out to say hi to the dog, he ran towards us and started asking for pets and kisses," Nisevic told The Dodo. "I felt an instant bond with him and knew that this was our dog."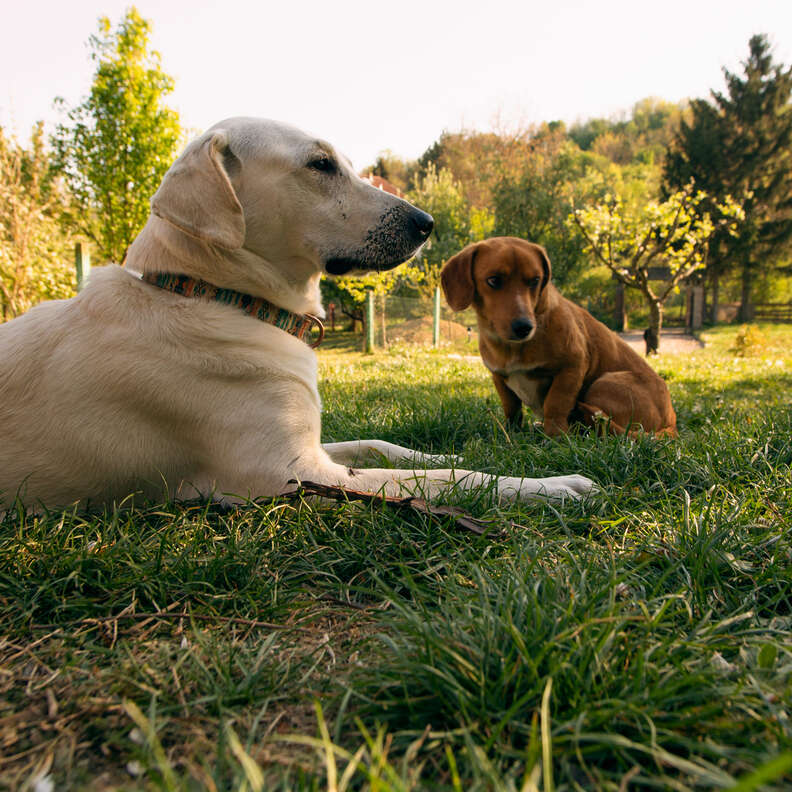 Living in a rural area, Nisevic suspected that the little guy who showed up looking for love wasn't lost. "We live in the middle of nowhere, and we know all the dogs in the valley," Nisevic said. "The area is unfortunately known for dumping dogs."
She named the dog Strudel and welcomed him into her home while she looked for his owners. She started asking around, posting about Strudel online and checking for a microchip, but no one turned up to claim him.
While Strudel's past remains a mystery, the little dog has been on his best behavior since the first day he showed up in Nisevic's yard. "Strudel is very polite and was polite from the second we met him," Nisevic said. "When called to come inside, he was hesitant at first, but as soon as he was in, he made himself right at home."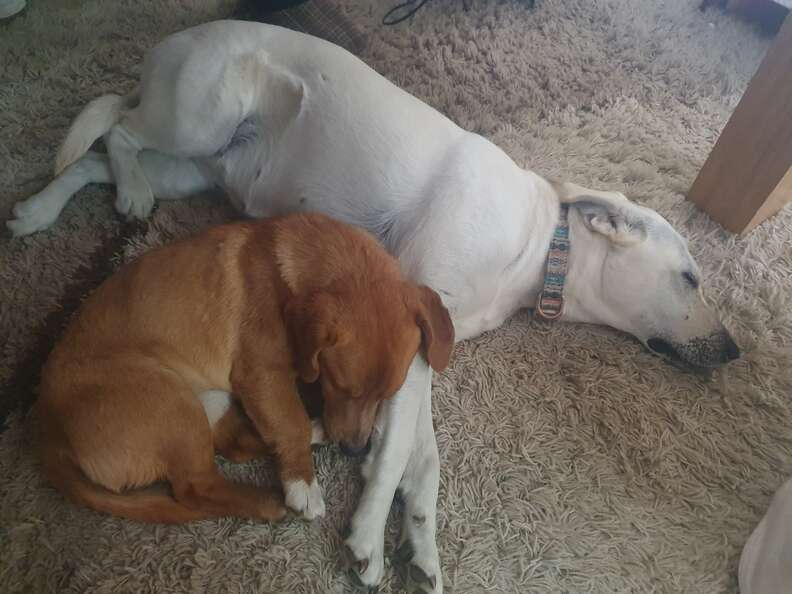 Strudel was clearly in search of connection and comfort — which he found with Nisevic's older rescue, Srna. To make Strudel feel at home, Nisevic made a large dog bed to fit the two pups. And Srna immediately allowed her new brother to join her on the cushion. "Since then, they've slept in that bed together every night," Nisevic said.
Nisevic couldn't be happier that Strudel wandered into her life, and the little dog makes sure to show her every day how grateful he is to finally have a home.
"He loves to lay with you in the bed and cuddle," Nisevic said. "Outside he is very playful. He is always bugging his big sister Srna to play, biting on her legs since he's so small that it's the only thing he can reach."
Now, Strudel is enjoying his new life with his loving family, and a bright future filled with all his favorite things.
"The future for us and Strudel is a lot of camping, traveling, going to the river, and a lot of his favorite food — which is every food, as far as we can tell," Nisevic said. "Honestly, we knew Strudel was our dog the minute we saw him."
It just goes to show that sometimes you adopt a dog, and sometimes a dog adopts you.