This Epic Dog 'Selfie' Is The Happiest Thing You'll See All Day
"They're all friends. They come to daycare every day together."
This group of happy pups at an Ohio dog daycare center is quickly going viral — and for one very important reason.
They're the stars of what may be the world's most perfect selfie.
In truth, the adorable photo isn't technically a selfie, of course. It was actually snapped by an employee at Go Fetch Dog Daycare and Boarding.
The positive vibes captured in it, however, are very much the real deal.
"All the dogs in that picture know each other really well. They're all friends. They come to daycare every day together," the employee, named Tara, told The Dodo. "They gathered around the gate and I said, 'Hey guys! Look at me!' And I took the picture."
Here's another shot of the cheerful canine squad.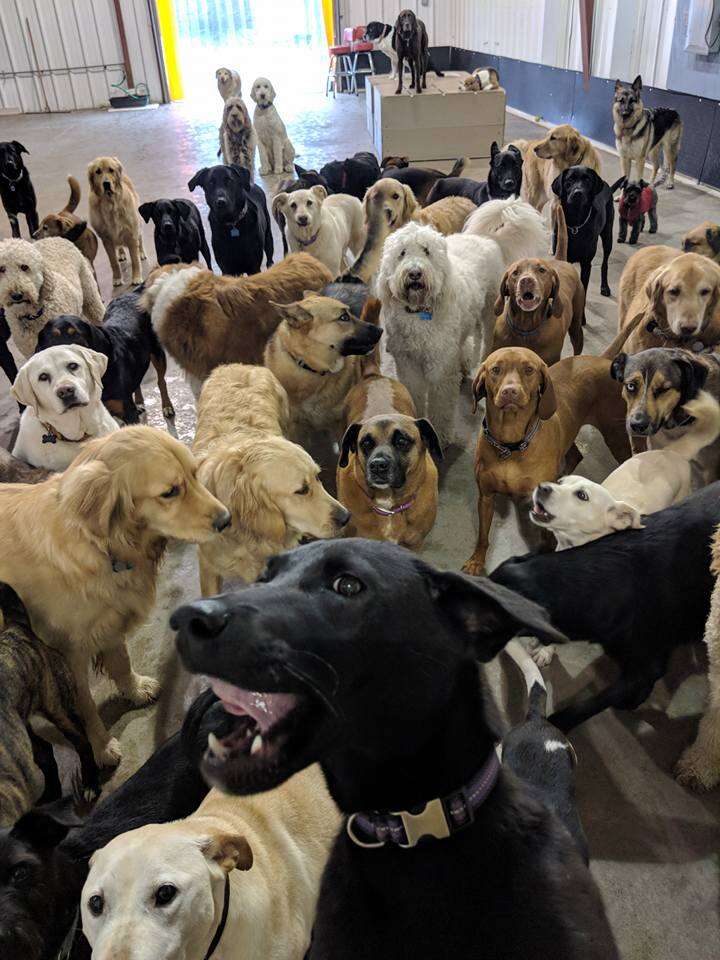 It's fair to say the viral photo has taken the internet by storm.
Over on Reddit, it's become the subject of a Photoshop battle — where users are giving the image their own clever spin, like in this photo made in homage to Ellen DeGeneres' famous Oscar selfie.
Here, the dog crew is imagined as a gang of furry pirates.
This person swapped one dog's face for the rest of the crew.
Sure, why not?
Try as they might, it would still be impossible to top the original. After all, the pups in the photo — like the selfie itself — are perfect just how they are.