Dog Sees Bird Drowning In Pool — And Knows Exactly What To Do
Yago saved the day ❤
This is Yago — a very good dog with a heart of gold.
And, as it turns out, he's a hero, too.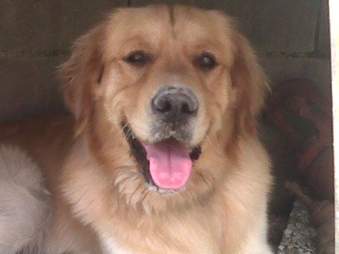 Mariana Corti
The other day, Yago was warming himself in the morning sun at home in Argentina when he heard the sound of a creature in distress. His owners, Mariana Corti and her partner, were stirred from sleep by the commotion as well.
"When we woke up, we heard a flutter coming from the patio," Corti told a local radio station. "When we looked out the window, we saw that a pigeon was fighting for its life in the pool."
But then, much to Corti's amazement, she watched as dear Yago leapt into action — refusing to sit by as the bird slowly drowned.
Here's video of what happened next:
Yago had saved the day, gently pulling the bird from the pool so she could regain her strength and fly away.
The dog's family, no doubt, couldn't be more proud.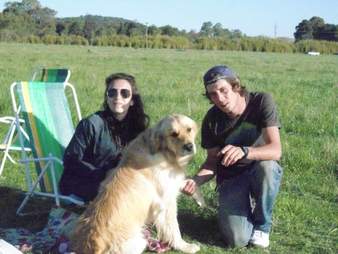 Mariana Corti
Yago's kind gesture for the bird in her time of need seemed almost instinctual. It reflects a goodness in his heart that certainly isn't lost on those who know him best.
"My son, my beautiful Yago," Corti wrote online. "How I love you, my precious thing."