Random Dog Appears Out Of Nowhere To Crash Couple's Engagement
"Seriously a blessing ..." 💍🐕❤️️
Last weekend, Gam Limmanee and her boyfriend Michael Webb were vacationing at a friend's place right on Mermaid Beach in Australia, enjoying the ocean views. They were on their way to a gala one evening when they decided to stop along the beach to take some pictures — and that's when Webb got down on one knee and gave Limmanee the biggest surprise of her life by asking her to marry him.
As the pair and their friends basked in the joy of their new engagement, having a few drinks and enjoying the moment, someone else suddenly came out of nowhere to congratulate them.
His name was Waffles.
Fluffy little Waffles, running around all on his own, was so thrilled to come across the couple. and ran up to cuddle with them. He seemed even happier about their engagement than they were, rolling on his back for belly rubs and making their post-engagement moments better than anyone could have planned for. The couple are both huge animal lovers, and were absolutely thrilled to be sharing their special moment with the adorable little beach dog.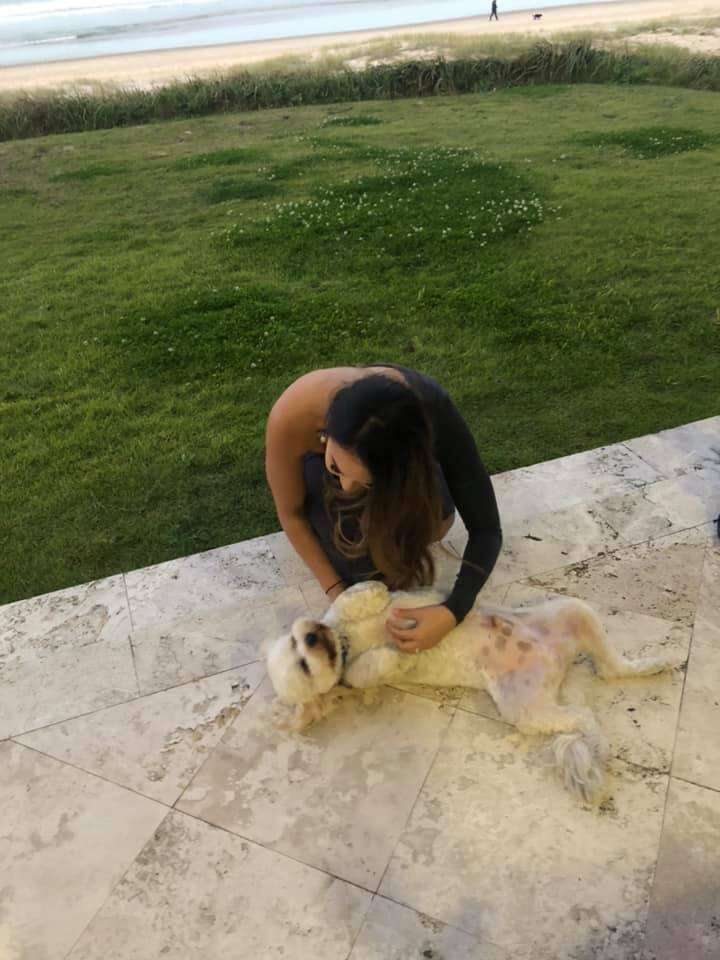 "I think he was quite familiar with the area and he possibly went through a few backyards to get to us, but it honestly topped off the engagement for me," Limmanee told The Dodo. "I even joked [about] whether Michael had organized this, but it was even more perfect that it had happened on its own … seriously a blessing."
After 15 minutes of lots of love, attention and well wishes for the happy couple, Waffles finally wandered off in the direction he came from, likely back to his family who probably hadn't even noticed he was gone. From the way he acted, it seemed that Waffles wandered along the beach quite a lot — but as to how many engagements he's made better over the years, that's a mystery.
The couple watched Waffles trot away, so grateful to the wonderfully happy dog for making their already incredible engagement that much better.
"I mean, how do people not smile when they see a dog," Limmanee said.