Dog Rushes Home Every Day So He Can Get Right Into Bed
"He starts running faster towards the end of his walk" 🤗
King has only been with his family for a couple months, but already they can tell that napping is always going to be one of his favorite things to do.
"He's playful and loves affection, but also enjoys a big nap," Claye Jackson, King's dad, told The Dodo.
The day he came home for the first time, King's family gave him a fluffy little bed for him to sleep in — and ever since then, he's been obsessed with it.
King loves his bed so much that he can't wait to get back into it whenever they're apart. Near the end of his walks, he starts running as fast as he can …
… and dives right into his bed once he's finally inside again.
"He does it every single time after a walk," Jackson said. "He starts running faster towards the end of his walk, he knows the way home."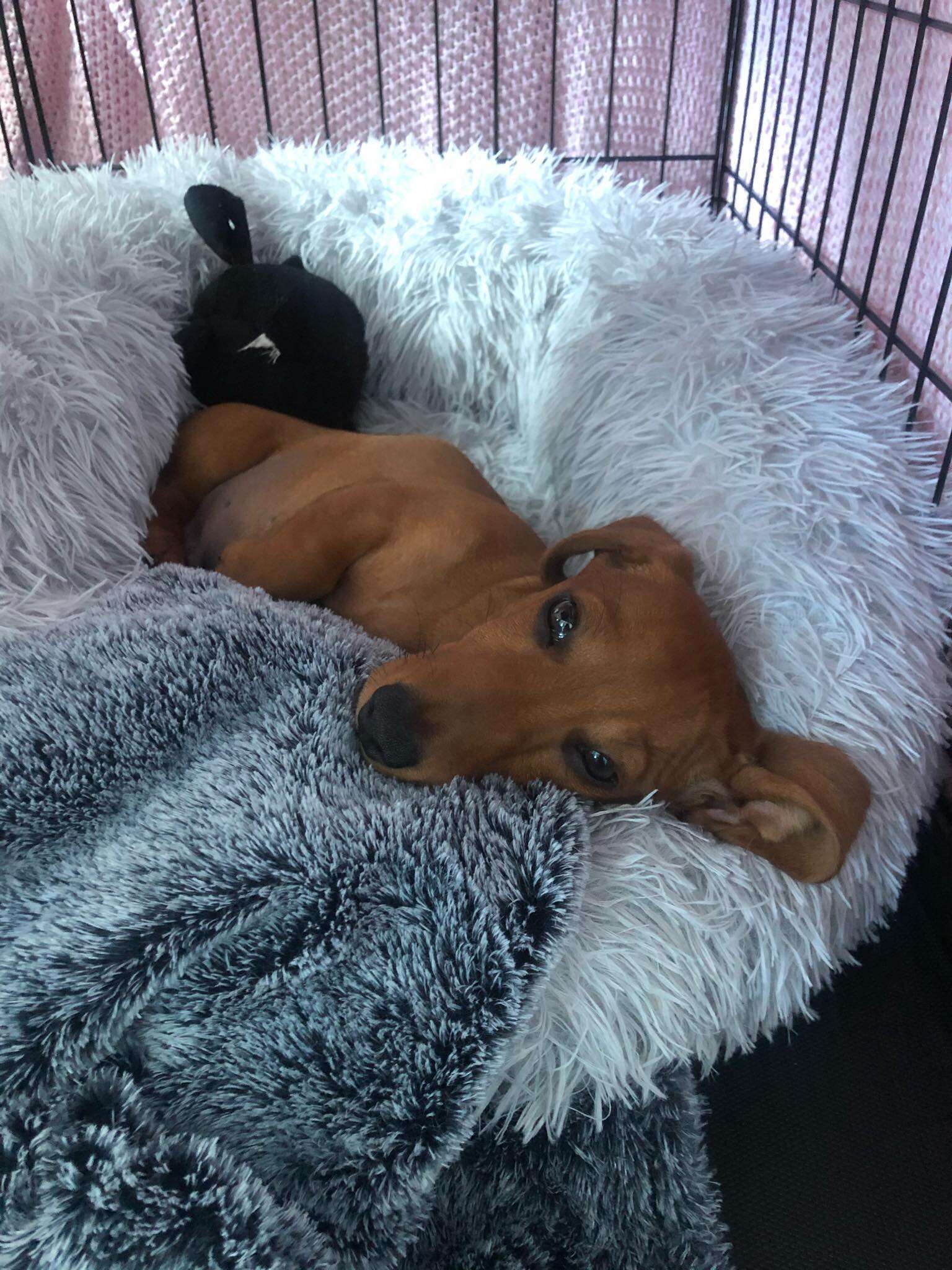 Not only does King spend the whole night snuggled up in his bed, but he spends a lot of his day there too, and even when he has to leave the house, he likely spends most of the time thinking about getting back to his bed — a feeling that so many of us can relate to.
While a lot of dogs are food-motivated, King is definitely bed-motivated, and his whole family thinks his bed and nap obsession is absolutely adorable.